CityNews – Thailand will attend the Asian U23 Championship in Qatar after finishing runner up in Group G qualifying.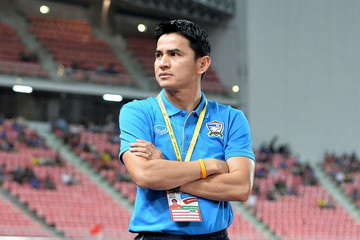 National team coach Kiatisak Senamuang is optimistic that Thailand could earn a spot at next year's Olympics in Rio de Janeiro according to the Bangkok Post.
"Everybody has hopes. We finished fourth at last year's Asian Games and we can hope for an Olympic berth if we are not in a tough group [in Qatar],"
The top three teams from Asian U23 Championship will represent Asia in the 2016 Olympic games.
The 2016 Olympic games would be Thailand's first trip to the games since 1968 and third time ever for the Thai national team. The war elephants have a long way to go, but there is swelling optimism around the team.
According to FIFA World Rankings Thailand is currently 142nd in the world up from it's 2013 low of 146th.