CityNews – A Buddhist merit-making service was held at a notorious accident blackspot on the Chiang Mai-Fang road on Saturday.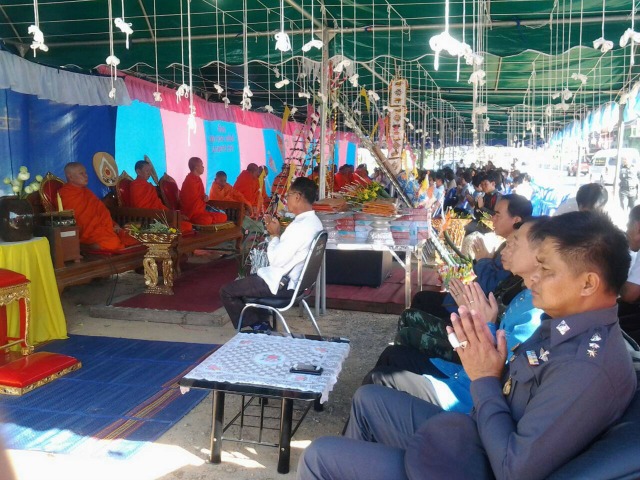 Photo: Chiang Dao police.
Monks, local officials, police and members of the public joined in the activity at Huay Jo and Mae Na villages in Chiang Dao district.
Locals say there have been many accidents on the 8km stretch of road from Kaeng Pan Tao to Tung Ka La villages, with more than 50 killed in the past few years and more than 10 this year alone.
Locals nicknamed it "Endless Road" and "People-eating road" after a high number of accidents occurred during construction.
The villagers believe that if someone dies in an accident, their spirits must remain at the scene until someone else dies at the same place. At night, they say – and especially on rainy nights – they often saw shadowy figures standing by the side of the road and groaning, as if they were asking for merit.
This scared some of the villagers, who asked the mayor of Mae Na sub-district to perform a merit-making service for the dead people.
Others point to the fact that the road has recently been expanded from two to four lanes after a contractor earlier left the construction incomplete. They say some parts of the road are curved and dark, and some of the drivers were not accustomed to it.