CityNews – Thousands of lanterns will be released into the sky over Mae Jo tomorrow evening.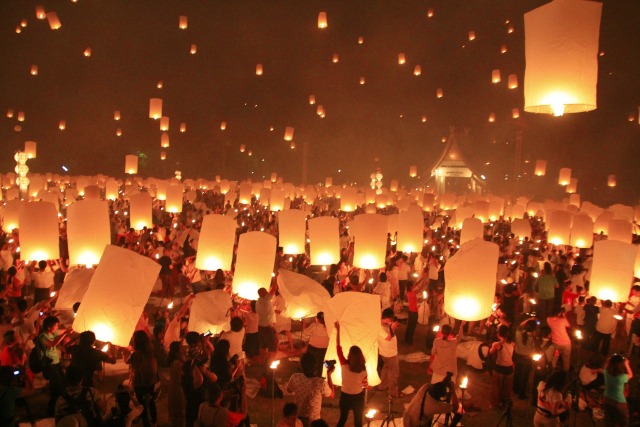 Last year's event. Photo: Weerasak Panyachod.
The spectacular annual event is organised by a Buddhist group to show respect to the Lord Buddha, and entry is free though it usually gets crowded.
A second, private event event aimed at tourists will be held on November 8. It will be conducted entirely in English and tickets cost 3,000 or 4,500 baht. Both events take place at the Lanna Dhutanka Temple behind Mae Jo University.
Tomorrow's event is often mistakenly believed to part of the annual Yi Peng festival, which will be held in early November this year and also involves the release of traditional sky lanterns.
However, it is actually part of a kathin ceremony, in which robes are offered to monks within a month of the end of Buddhist lent. A number of other activities will take place in the temple grounds throughout tomorrow, with Thai Buddhists making merit and lots of food stalls for visitors to enjoy.