CityNews – On April 22, Police were called to Pu Muen waterfall in Mae Ai where a man had slipped and fell to his death.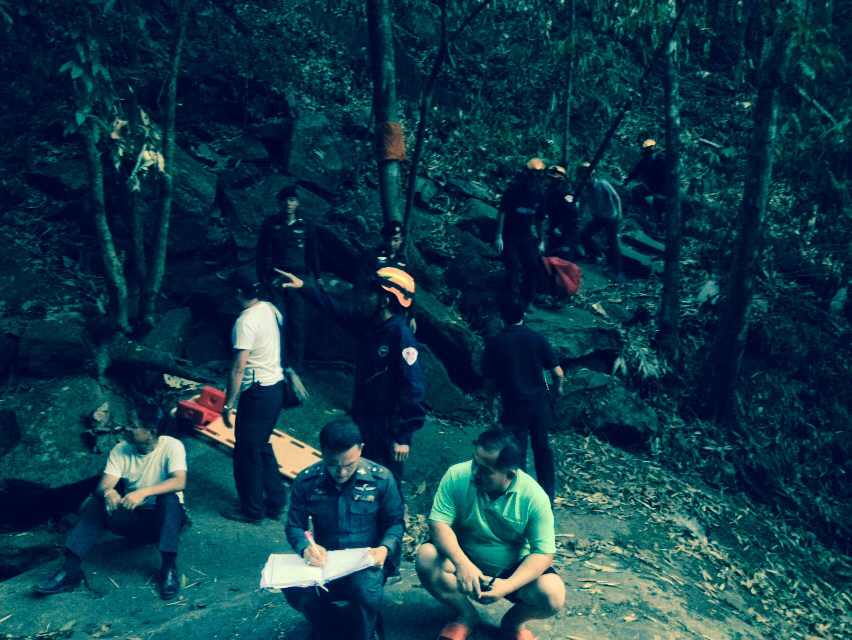 The body of 38-year-old Jaroen Tijai was found with a severe wound to his head.
According to witnesses, Jaroen was on holiday with five relatives. Before they went for lunch, he left the group to play in the water on the fourth level of Pu Muen waterfall. Quickly after, people ran to the scene after they heard him scream and found him face down in the water with a severe head injury.
Police estimate he fell around 20 metres and struck his head on a rock. A Buddhist funeral ceremony will be held by his family later this month.