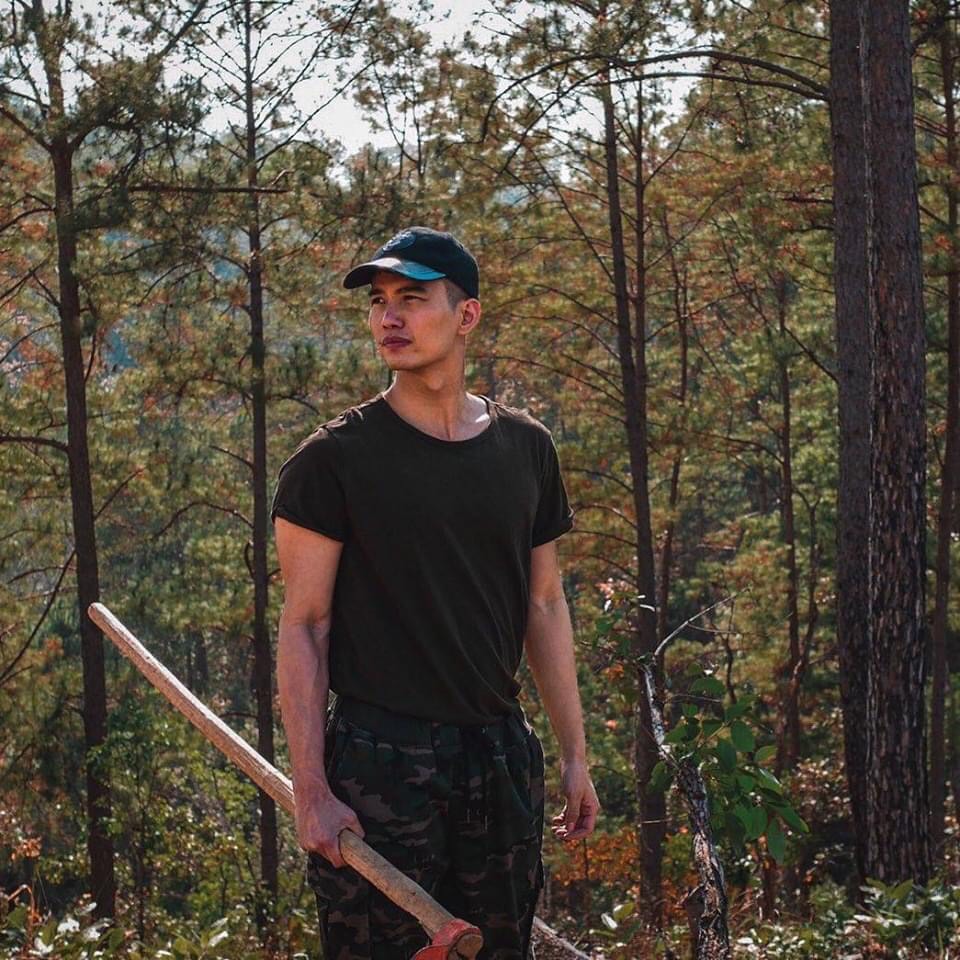 Sean Buranahiran, a well-known life coach who created a project to raise money earlier this year to support Chiang Mai's fire fighters, has come under fire himself now that the Chiang Mai firefighting team say they have never received any help from him.
The fire fighters say that when the governor of Chiang Mai gave an interview to reporters recently about Sean's donations, they became concerned as they didn't know anything about this at all.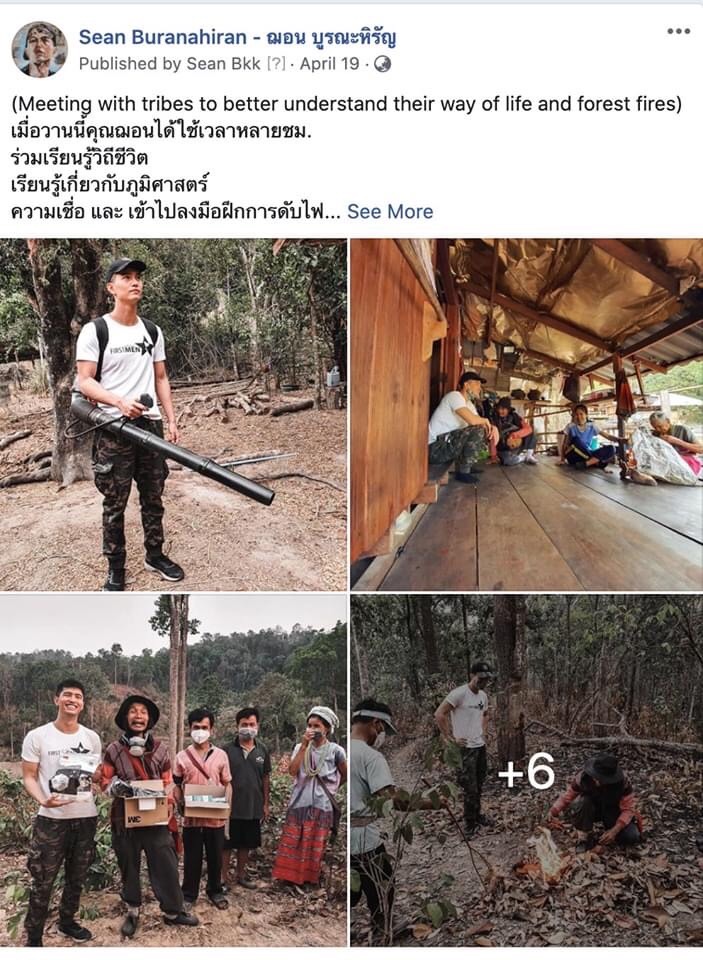 Kajorn Prasertsri, head of village moo 9, Ban Doi Suthep, said, "Throughout March to May there were numerous organisations and groups helping out, both from the private and public sectors, but the name Sean Buranahiran was never mentioned. Should 'Sean' have been involved," he continued, "our team would have recorded the contribution, taken photographs and kept data. I don't know who this Sean is. I only know of him now that he said he has been involved. But I will insist that he has never been out with us, he has never reached out to us and if he was then I urge him to step forward to tell us how and when." 
Sarawut Worapongs, District Chief of Chiang Mai sent a letter to the governor of Chiang Mai in concern, following an internal investigation. According to the letter, the district has no knowledge of any money being handed over by Sean Buranahiran, who claims to have raised 875,741 baht from 30th March to 1st May.
The district chief sent a letter to Sean over the weekend, requesting he explain himself because if he has been raising money which was not forwarded to those he claimed to help, then he has broken the law and will be punished. He went on to say that anyone who donated money towards Sean's projects has the right to report on him and police will follow procedure.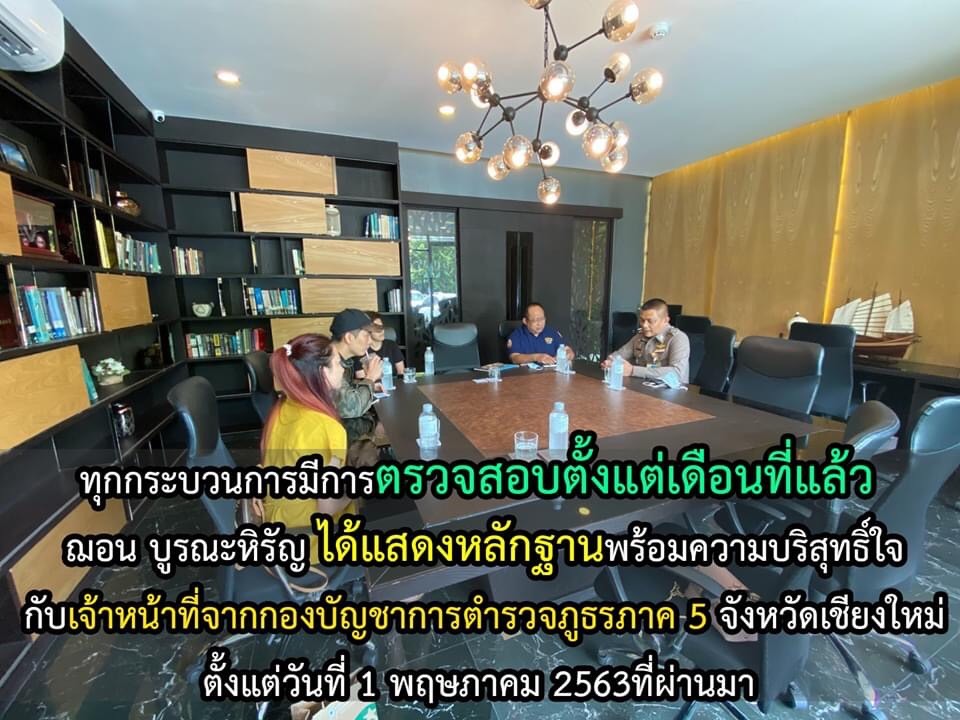 On Saturday Sean visited the 5th region police to show his receipts and explain his spending. He also posted a full explanation on his Facebook wall – he has over three million followers on Facebook.
Sean confirmed that 875,741 baht was indeed raised from 30th March to 1st May. He said that he would continue to do volunteer work and is currently in talks with many people about how to help those who are unemployed.
The money, he explained, was used in three different ways: brain power, man power and financial aid:
1. Learning, understanding the problem from its roots – private and public sectors – working with the governor, the forestry department and the Karen tribes and the people at large. Two year project with constant travel, money out of his own pocket.
2. Create media to raise awareness and publicise both the cause and knowledge from experts through Facebook, Instagram and YouTube channels belonging to Sean Buranahiran. (Facebook promotions have cost 254,516.53 baht – receipts provided). He also wrote that for four years he has been using his own money to generate publicity through his channels and that even though he is no longer accepting donations, he will continue to use his own money.
3. Monetary donations, visiting Palad temple, firefighting units, donating masks, sanitising gels and more – receipt provided. He also says that he has donated 621,225 baht to hospitals – receipt provided. (There was an extra 5,000 baht cost for transportation.) He claims to have paid 100,000 baht both anonymously and publically to various local restaurants to make food which he donated across the city from 29th April to 17th May.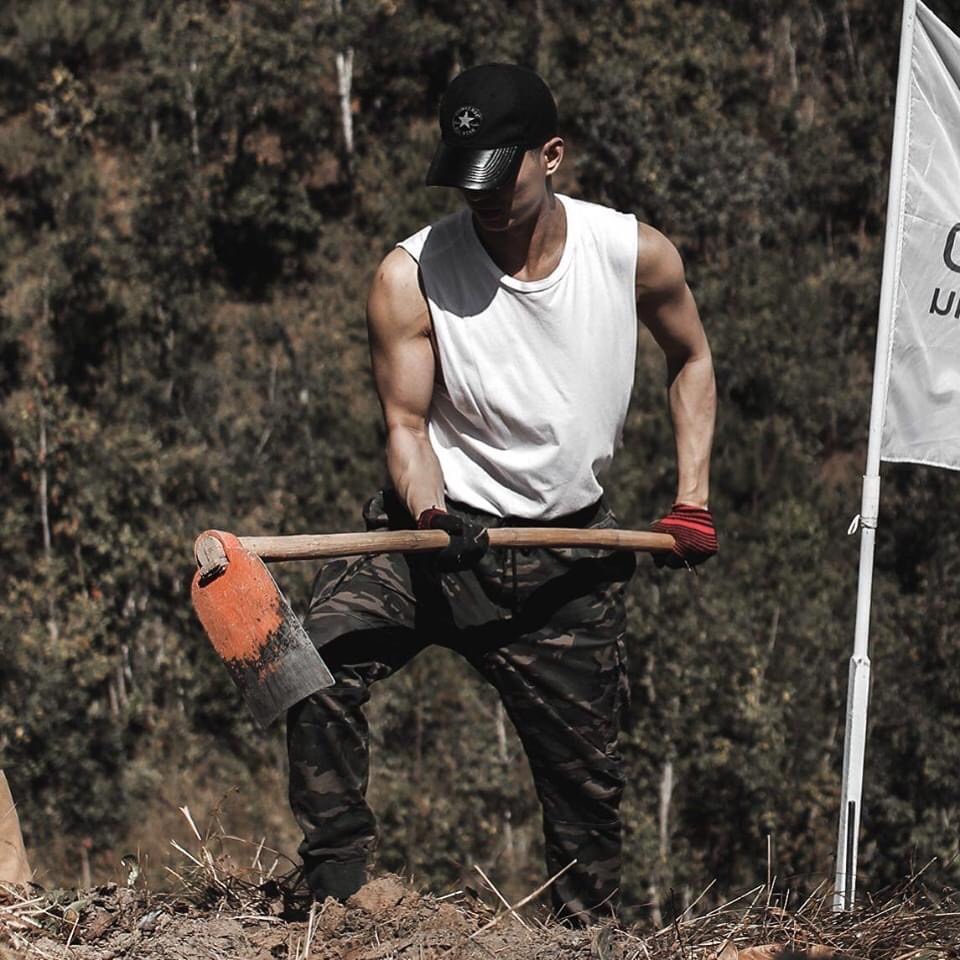 Sean said that he can provide evidence and receipts for all of his social activities and said that he understands why he is questioned, but he is happy to answer.
"My team and I will stand by our actions and will continue to help the environment and elevate long term problems which are affecting many aspects of Thailand with a clear conscious. Thank you everyone for supporting us all along. This is not the end. The fire will happen every year, people will die every year. Schools will close every year. Students and children will breathe in poison every year. I am happy to tell the nation. I hope that everyone can help out in their own way next year."