CityNews – The Department of Employment recently published statistics about the population of foreign workers in Thailand; the Labour Ministry speculates that there are around two million foreign workers currently employed illegally.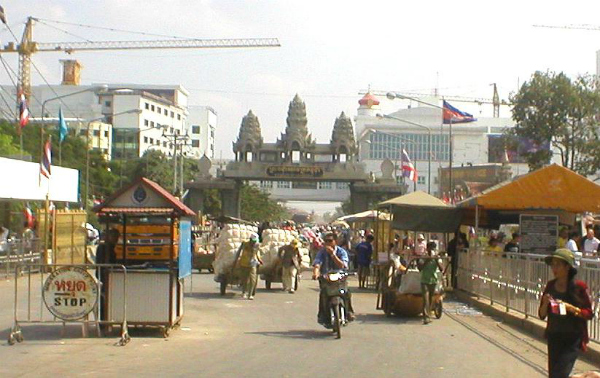 The Aranyaprathet border crossing to Cambodia, a hotspot for illegal immigrants.
According to statistics published yesterday, 18th June, by the Department of Employment, the number of immigrants employed in the country total over 2.3 million people – a majority of which come from Myanmar and Cambodia. The number of these workers who have their nationalities validated, however, amounts only to 1.8 million people.
Foreign workers currently working under the inter-nation agreements total 373,880, and illegal workers in the fishing industry who have recently been processed as legal employees total 12,624.
These statistics are only based on the time period between the middle of last year and May this year; how these statistics have been affected by the mass exodus of immigrant workers leaving the country is unknown.
Thailand has also recently come under fire yet again from international newspapers about its part in modern day slavery, particularly among the fishing industry, where thousands of illegal workers are regularly beaten, enslaved and sometimes killed. It is very difficult to gauge how this industry will be affected by the fleeing workers.
Read more about human trafficking in Thailand here.