CityNews – On Sunday 11th August, 'The Tigers' of Chiang Mai played in the 'Ping River Derby Match' against their fierce rivals 'The White Cows' of Lamphun. 1,500 away game tickets for Chiang Mai fans sold out in just a few days.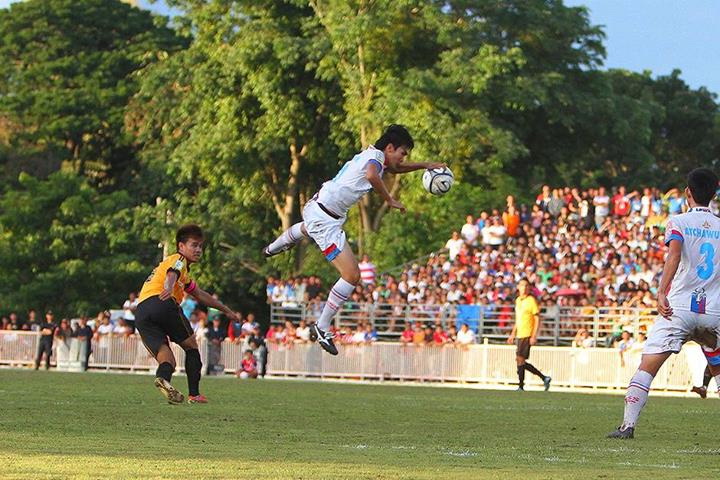 One of the handball claims
Chiang Mai featured a number of brilliant players but were unable to use them to full effect on a wet evening at Lamphun Stadium.
After an error by Chiang Mai's defender Lamphun's explosive winger Sudnatee Na Chiang Mai fired a shot in from 18 yards in the 6th minute.
Fans screamed at the ref as they claimed Lamphun made a foul and a handball in the penalty area, but no penalty was given.
In a scrappy game Chiang Mai playmaker Anggello Machuca and a Lamphun defender were sent off after they fought.
The game finished 1-0, but not before Chiang Mai fans claimed another penalty should have been given.
Chiang Mai's next game will be on 18th August against Phichit FC at 700 Year Stadium. Kick-off 6 p.m.
Photo by PaMoM CMFC