Thailand has always been a country filled with diverse ethnicities, many living in border or mountain areas of the country. Yet, Thai society as a whole is still very uninformed about many of these people and especially of the challenges they face.
Maejo University has therefore held its International Peoples Day 2019 featuring an exhibition, discussions, cultural performances, art exhibitions and indigenous cooking demonstrations, touching on aspects of over 40 tribes across the nation.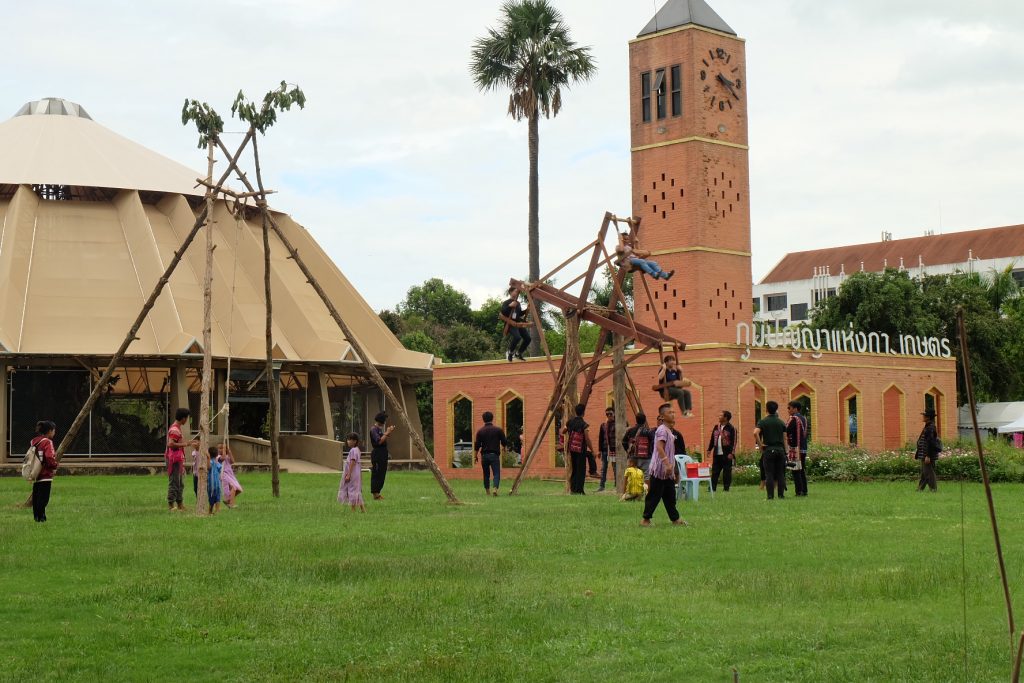 "If the media presents the tribes' images in the right way, it would lead to greater understanding and relationships between the tribal groups and mainland Thais," said the MC dressed in his Karen finest. He spoke with fluency and confidence in front of the stage, drawing the attention of many tribal members, students and the general public.
As a student myself, I must admit that I halted in my steps, realising that I really didn't know much at all about their issues. For decades, the media has portrayed tribal people in a negative light, often mocking them or portraying them as 'The Other', causing conflicts and discrimination.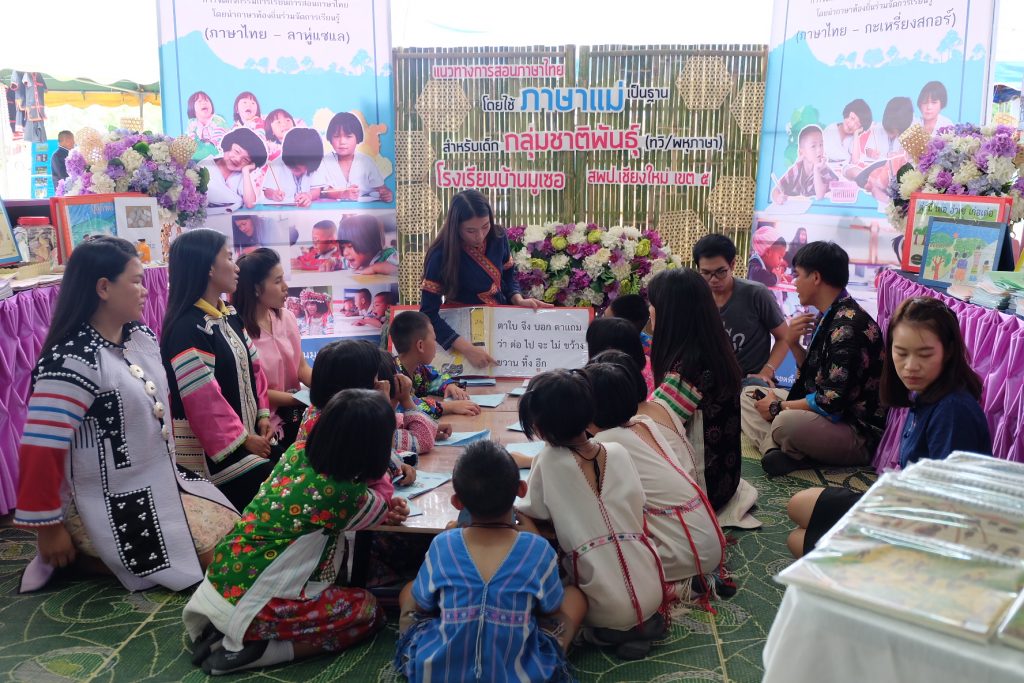 I decided to get informed and wandered over to the award-winning photos lining the display board, booths representing various tribes were set up and I headed to one from Om Koi where children sat in circles loudly reading books in Thai, Lahu and Karen, speaking three languages to my one. Many students, however, I soon learnt, were not fully fluent in Thai, which limited their educational reach. I sat and talked to them about these and many problems and was given this web site where I could learn more on this topic, as well as donate funds: http://thai-fal.org. All the while there were all sorts of performances happening on the stage to keep us entertained.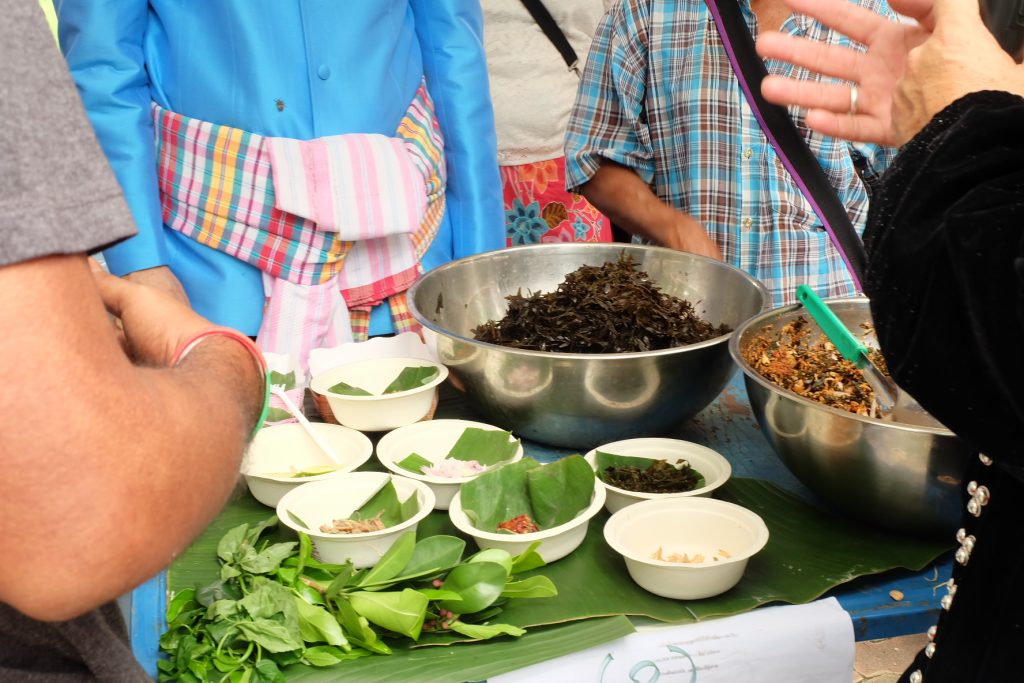 One of the highlights for me was the great variety of food booths, featuring ethnic dishes I had never heard of and I spent many a happy hours sampling various dishes from the Akaha, Lisu, Mokan sea gypsies and other tribal groups. "Food tells the identity of each tribe, tells the relationship between nature and humans, and tells the way of life," a Mokan sea gypsy told me, as I sampled a seaweed salad, and learning about how their diet of turtles and seaweed is changing because mass tourism and climate change has changed their ecosystem. Hill tribes' food, I learned, consisted of more vegetables, as their lives are often bound to the forests, I was told as I dug into a chili larb with herbs.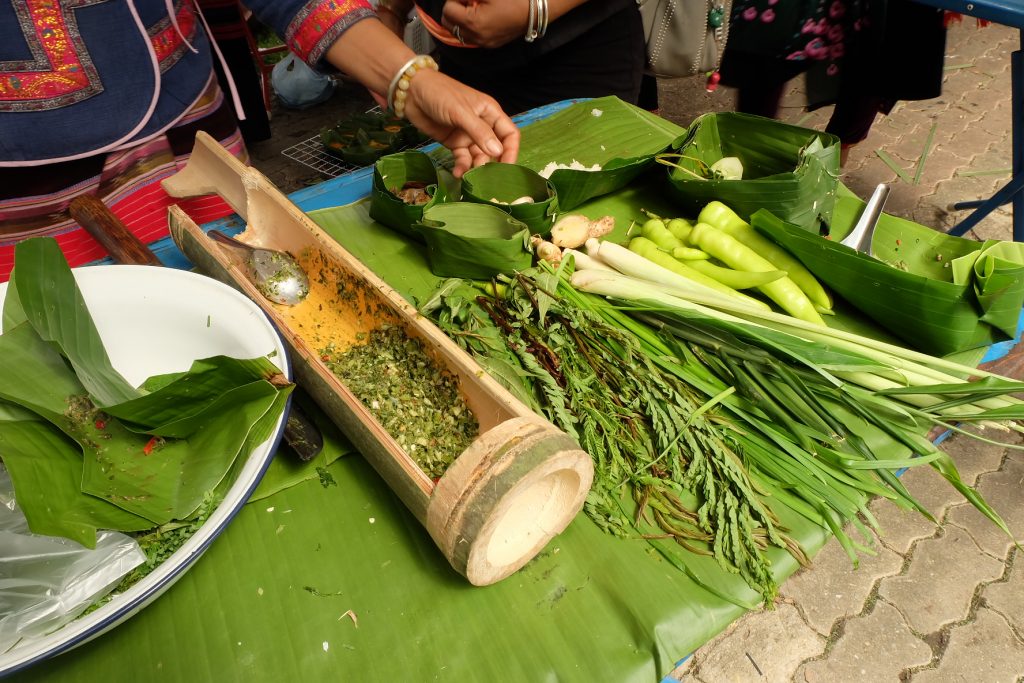 In the evening, the day ended with cultural art performances from over 30 tribes, each tribe proudly presenting their identities, leaving me with greater understanding, empathy and a new-found ability to relate to my fellow citizens from different ethnicities.
This is the fourth year of this event and it was held earlier this month. For next year's event there are no dates planned yet, but for more information please contact the Facebook page https://www.facebook.com/Indigenous-Media-Network-225605957642260/