Allow us to extend a warm invitation for you to immerse yourself in the enchantment of "Down Memory Lane", a new afternoon tea concept at Four Seasons Resort Chiang Mai. This extraordinary journey curated by Assistant Pastry Chef Thanakorn Thongpa promises to evoke cherished memories and tantalize the senses with an array of delectable delights.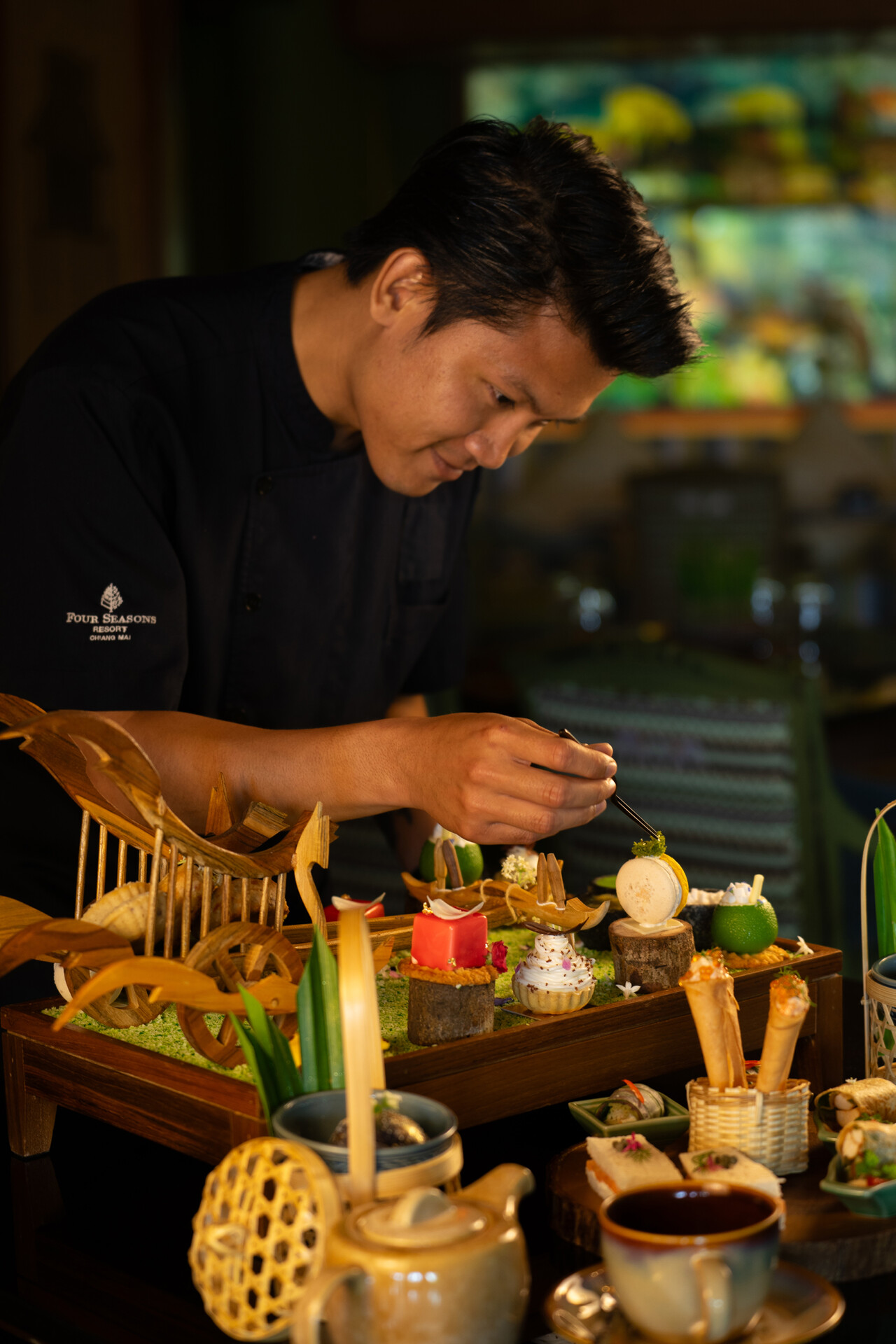 Nestled within the serene embrace of Chiang Mai's picturesque landscape, Four Seasons Resort Chiang Mai beckons you to indulge in the art of "slow living" – an experience that goes beyond the ordinary. Our new seasonal afternoon tea, available exclusively at Khao by Four Seasons, offers a serene escape surrounded by lush paddies and awe-inspiring peaks. This is a moment to savor, celebrating both the tranquility of nature and the nostalgia of cherished childhood moments. Chef Thanakorn Thongpa, affectionately known as Chef Paul, has masterfully intertwined traditional Thai flavors with an authentic French pastry finesse, creating a symphony of taste and emotion. From the delicate harmony of pineapple and coconut macarons to the heartwarming embrace of coconut and purple potato scones, each bite is an ode to the past, a journey back to moments that touch the heart.
Indulge in the "Down Memory Lane" menu, a composition of sweet and savory marvels, including:
·         Pineapple and coconut macarons
·         Coconut and purple potato scones
·         Coconut and chestnut Mont Blanc
·         Young coconut cake, adorned with white chocolate and coconut mousse
·         Exquisite savory selections, such as coconut cream arancini and chicken wrap with coconut cream dip
·         We invite you to join us at Khao by Four Seasons from 1:00 to 5:00 pm daily, embracing the joy of shared stories and delightful flavors.
To reserve this unparalleled experience, please contact us at +66 (0) 53 298 181, or reach out via email at fb.chiangmai@fourseasons.com. Alternatively, you can also connect with us through the convenient FS Chat App.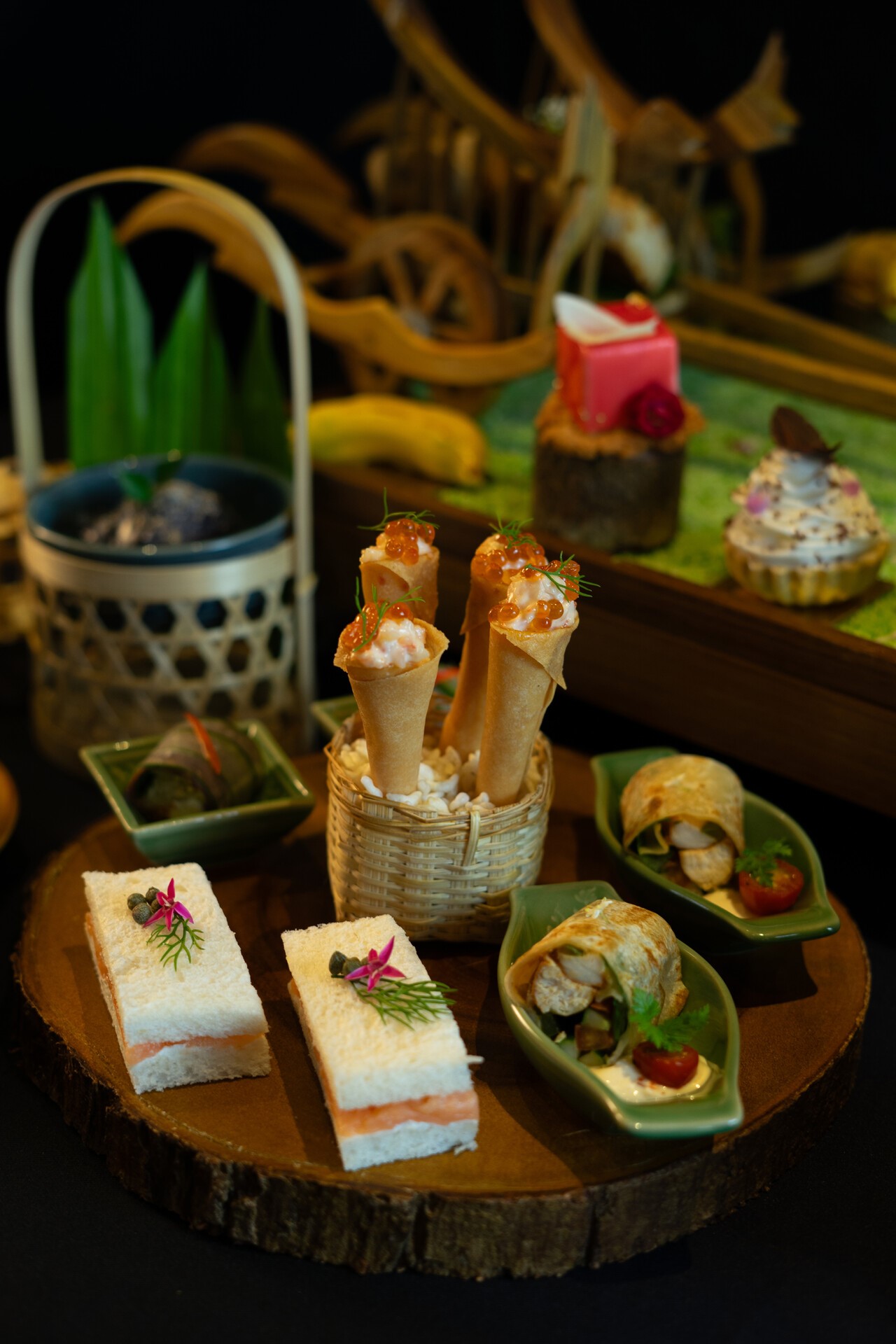 As Mother's Day approaches, we take pleasure in extending an additional treat for all the remarkable mothers. On August 12, 2023, in celebration of this special occasion, mothers will be welcomed with a celebratory glass of our signature 'Very Berry' mocktail and a luscious coconut cake. A perfect way to make this day unforgettable, both at Khao by Four Seasons and North by Four Seasons.
Moreover, as a special tribute to the spirit of motherhood, we are delighted to extend an invitation to the rejuvenating sanctuary of Wara Cheewa Spa. Our exclusive Immunity Enhancement Ritual offers a harmonious blend of soothing herbal steam, invigorating rice and spice body scrub, and a revitalizing 'Jade Gua Sha' lymphatic massage. This one-day program culminates with a nourishing 3-course 'Live Well' lunch, providing a holistic approach to well-being and self-care.