CityNews – The Deaf Cricket Federation of India were invited to play a week of cricket matches during the last week of April, sponsored the Prem Cricket Academy. But it almost didn't happen when after arriving from Delhi the team was told to get off their Bangkok Airways connecting flight to Chiang Mai because company policy deemed it unsafe.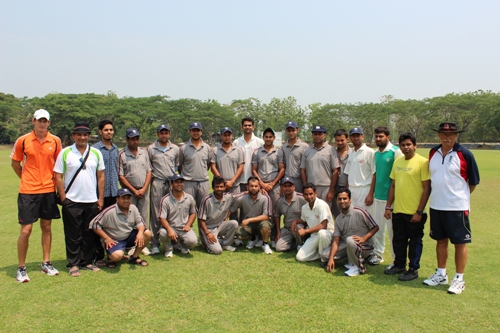 The Deaf Cricket Federation of India at Prem
David Buck, the director for cricket at Prem's academy told CityNews of how the team suffered "diabolical treatment" at the hands of the Thai airline.
"We had arranged to sponsor the team to play here," said Buck, who explained that the deaf cricket federation in India consisted of a very large pool of cricketers, but only 23 players had been chosen to play in Chiang Mai.
"I organised the trip, the transport, food, lodging, but they would find their own flights," Buck said. The team flew from Delhi to Bangkok on Jetstar Air, but after they checked in and boarded their late night Bangkok Airways flight to Chiang Mai they were in for a shock.
"It was announced that they had to get off the flight. The pilot refused to take the deaf group because of safety reasons," Buck explained, adding, "We were already waiting for them in Chiang Mai airport with a welcoming committee. It was then we were informed that they had been asked to get off the flight because of company policy." He was informed that the policy stated that not more than four deaf people could board the same flight, even though the group had travelled from India without any problems, albeit a different carrier.
"They were left in Bangkok without financial aid, in an alien country," he said, explaining that adding to the embarrassment of being thrown off a fight, the airline had just stranded them.
When Buck asked Bangkok Airways representatives in Chiang Mai, "Where are they now?" He was told, "We don't know."
Bangkok Airways finally arranged for the team to sleep outside the Bangkok Airways lounge (the lounge was closed) and issued them food and drinks.
Throughout the next day the group managed to get to Chiang Mai four by four, though fifteen men did get on one flight – though a larger aircraft.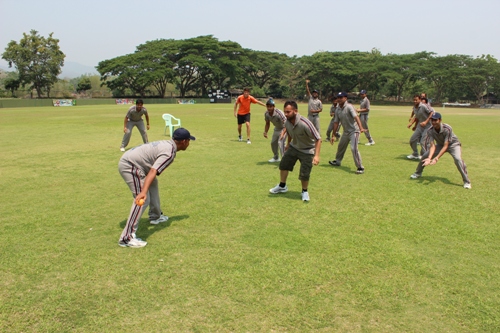 Practicing in Chiang Mai
The week's cricket went ahead and Buck explained that "it all went really well, it was fabulous" and he added the cricket team were all very humble about what had happened in the airport.
Although in order to fly the team back to Bangkok each member of the team had to have a copy of his passport signed and proof that he was actually a member of a cricket team, and also proof of sponsorship. This is in spite of the team flying to Chaing Mai in India Cricket Federation blazers.
No apology or compensation has so far been offered to the team.
"We [Prem] is thinking about hosting the world deaf cricket championships here in Chiang Mai, but we will have to think about getting eight nations here for that," Buck explained. He added that a letter from Prem's President of the school, Lynda Rolph, will be sent to Bangkok Airways in due course.
Buck, who at one time worked for British Airways, asks if this not discrimination? "They are not mentally disabled and even if a crash or evacuation were to happen then it's well known that sign language is the medium of communication due to noise," he said, adding that sign language might just be something a group of deaf cricketers are deft at.