CityNews – Chiang Mai Livestock Department authorities inspected a P-mart superstore and found over 1,500 kilos of illegal buffalo meat, imported from India.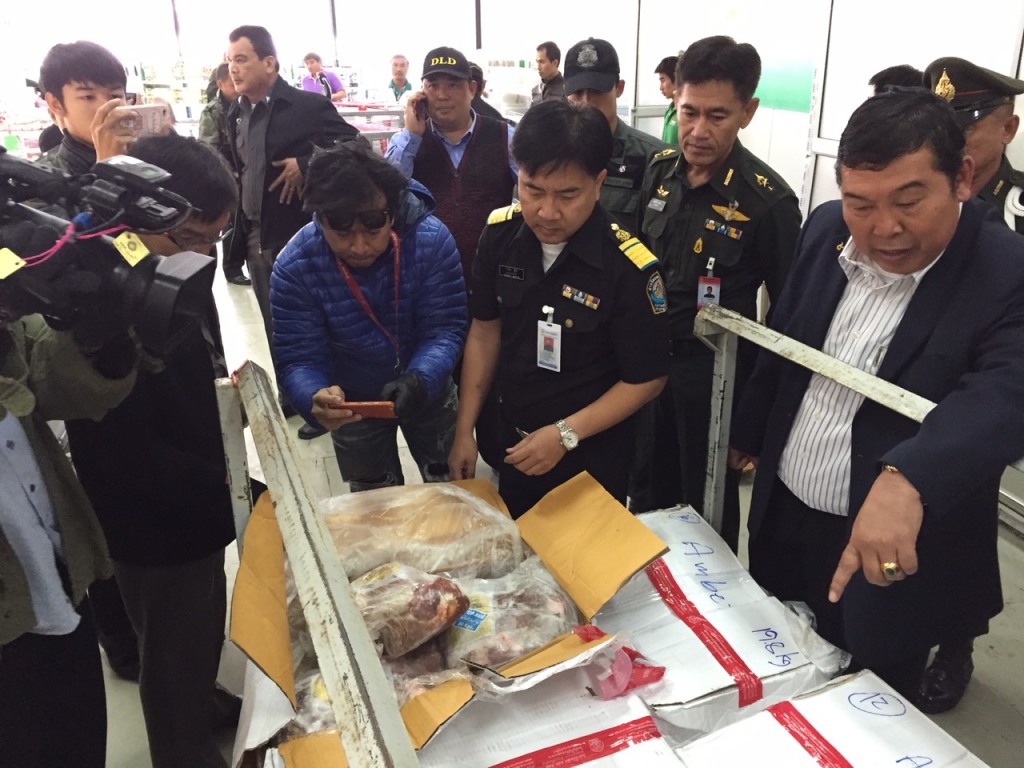 The search came after a P-mart store in Nonthaburi was found to have 200 tons of illegally imported meat.
On January 27, authorities inspected the Chiang Mai branch of P-mart and found 1,536 kilos of illegally imported buffalo meat from India, amounting to a value of more than 500,000 baht.
The meat has been confiscated and a prosecution case is being submitted.