CityNews – Nine soldiers died in a helicopter crash in Phayao's Muang district yesterday evening.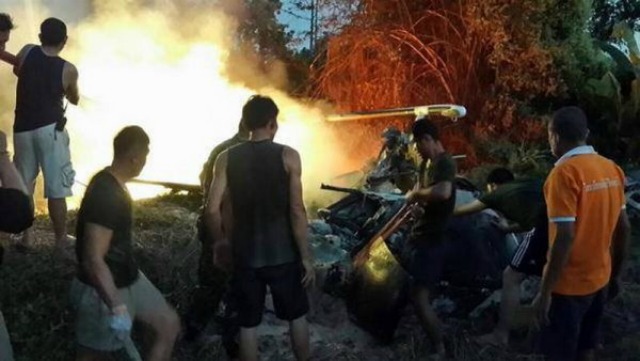 Photo: Bangkok Post.
The helicopter had left the Khun Chuang Thammikarat Camp to fly back to an army base in Chiang Rai, and was in the air for around 10 minutes before contact was lost, the Bangkok Post reported.
Villagers later found it engulfed in flames in a nearby rubber plantation. The accident occurred at around 5.30pm.
There were nine officers on board – a pilot, a co-pilot, two mechanics and five passengers – the Bangkok Post reported. The bodies were taken to Phayao Hospital for autopsies.