CityNews – Chiang Mai FC went up against opponent Nakhonphatom United in their last game in an intense game of football at the Chiang Mai 700 Stadium.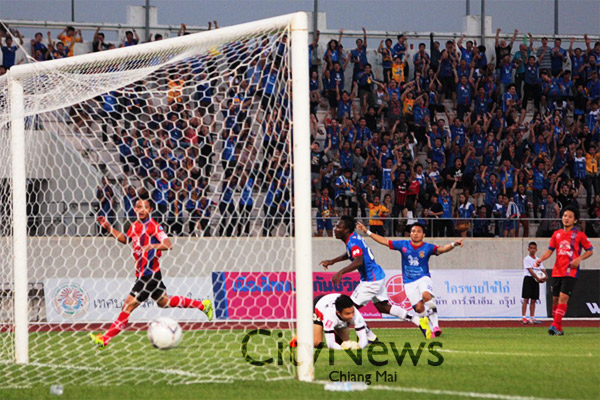 With an early goal made by new Chiang Mai FC forward Babo Mark Landry, it looked like the odds for victory were heavily stacked in the Tigers' favor; however, with just four minutes left on the clock, Nakhonphatom United forward Tchangou Pierre Sylvain came in with a goal that brought the final score of the game to a tie at 1-1.
Next week, the Tigers are scheduled to play away against Nakhon Ratchasima. The home game will be on March 22nd against Roi Et.