CityNews – A fire broke out at a bar in Chiang Mai's Haiya district yesterday.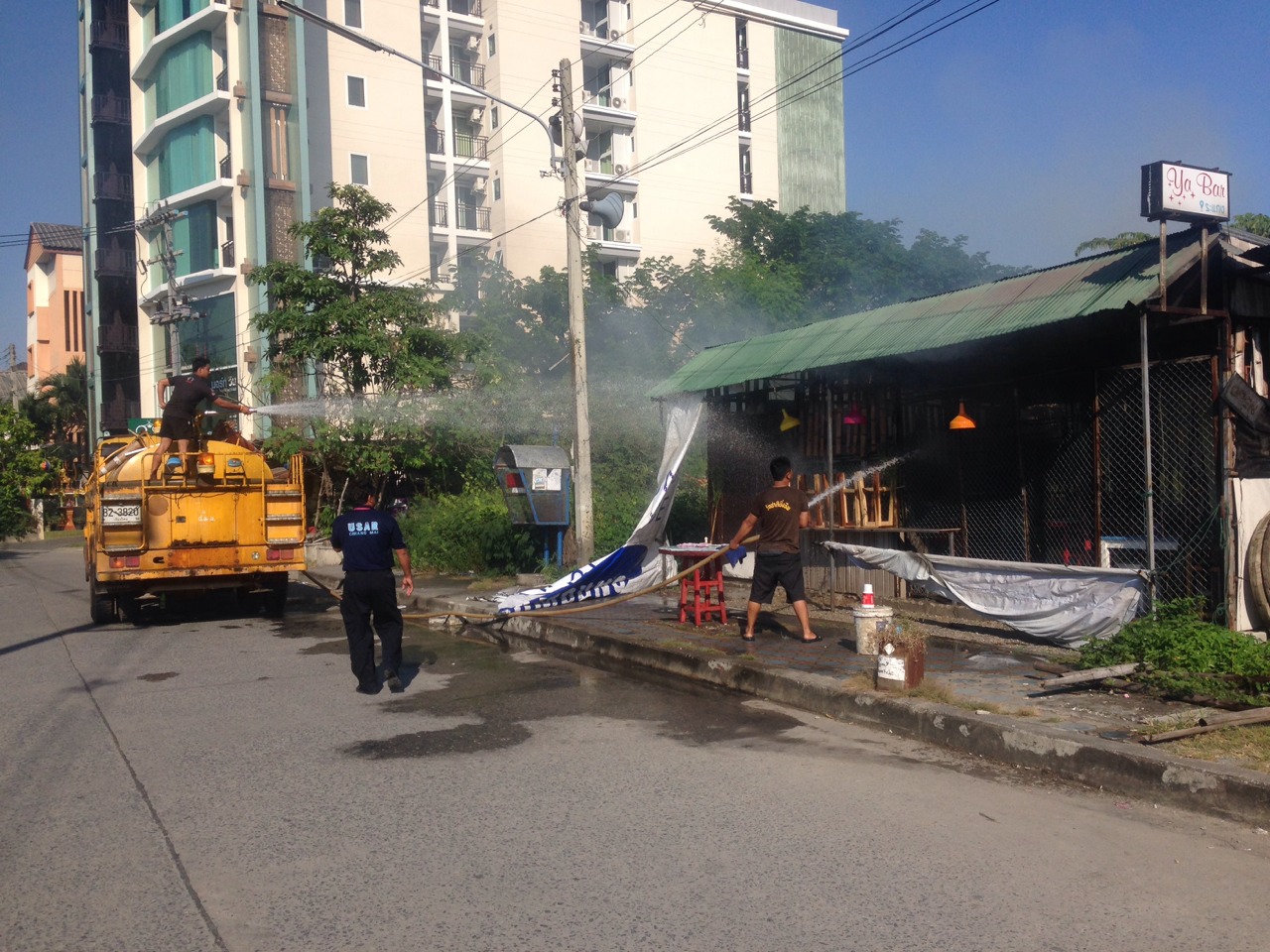 It started in Ya Bar, on Ragaeng Road Soi 1, at around 3.30pm. Nearby residents called fire services and the blaze was extinguished before it spread to neighbouring buildings.
It took the firemen 15 minutes to put out the blaze, which is thought to have been caused by a gas tank being left open overnight.
The bar has been open for less than a month, and the owner said it had closed at around 1am the previous night.