CityNews – Yesterday, April 8, groups of elderly people from various communities in the north, including Chiang Mai, came together to make decorative flags for more income.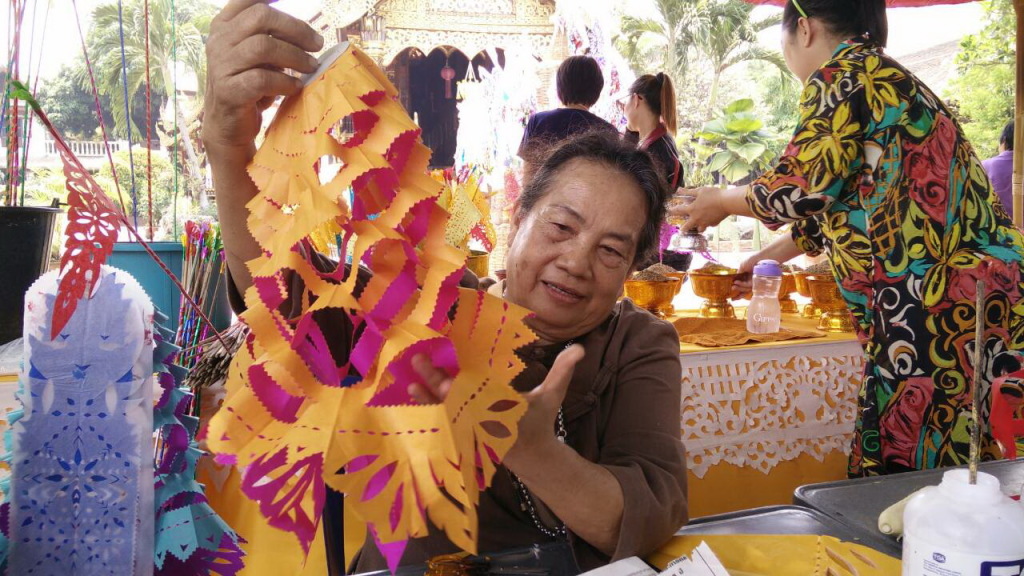 These flags are sold at 20 baht each.
The decorative flags are used as an offering of worship, according to Lanna tradition. You can buy the flags and help the elderly at Wat Gate during Songkran.