CityNews – Officials say the water level in the Mae Kuang Udom Tara dam near Doi Saket is at its lowest for 16 years, worrying local farmers who are concerned that there may not be enough for planting rice.

Photos by Weerasak Panyachod.
Chiang Mai Governor Suriya Prasatbandit said there was only 28 million cubic meters of water left in the dam, posing a severe crisis.
He was speaking last week at a meeting of the Joint Management Committee for Irrigation, which discussed plans for water management in the coming dry season.
Around 150 affected farmers joined the meeting, held in a hall near the dam, along with officials from Chiang Mai's Sankampaeng, Doi Saket and Sansai districts as well as from Lamphun province.
The meeting heard about the problems faced by farmers and discussed possible solutions. Officials told the farmers not to plant rice out of season.
The government has approved plans to build tunnels linking the dam with others nearby, so water can be released into it. It is estimated that the project will cost more than 10,000 million baht and take around six or seven years to complete.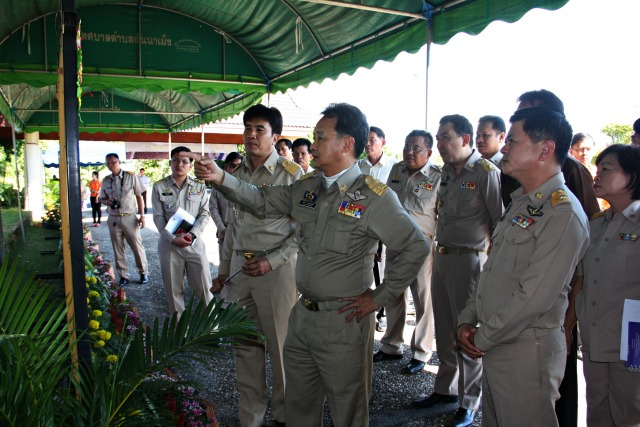 Governor Suriya Prasatbandit meets with officials to discuss the problem.