Citynews – This Sunday, 4th May, the Golden Triangle Martial Arts Centre on Rot Fai Road will be hosting Chiang Mai's first ever BJJ (Brazilian Jiu Jitsu) and Grappling Open.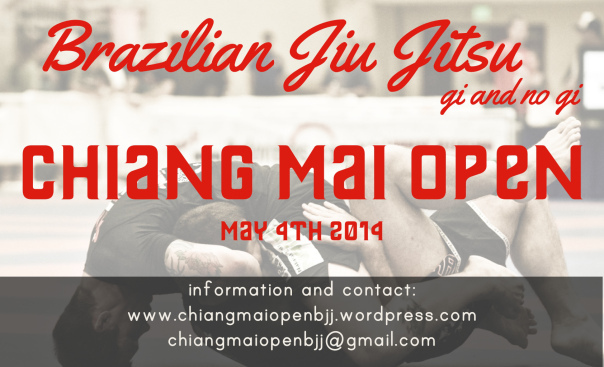 The format will be submission only fights of 5 – 6 minutes each, depending on the number of participants involved. People will be assigned to groups according to skill levels, ranging from lightweight, basic skill to heavy weight, advanced skill.
Applications are available to anyone who wishes to take part but there is a minimum skill requirement needed.
More information can be found at the website, and applications can also be made though an online registration form found at: http://chiangmaiopenbjj.wordpress.com/