CityNews – Chiang Mai Zoo Aquarium joins World Cup fever by predicting the first match winner using sharks!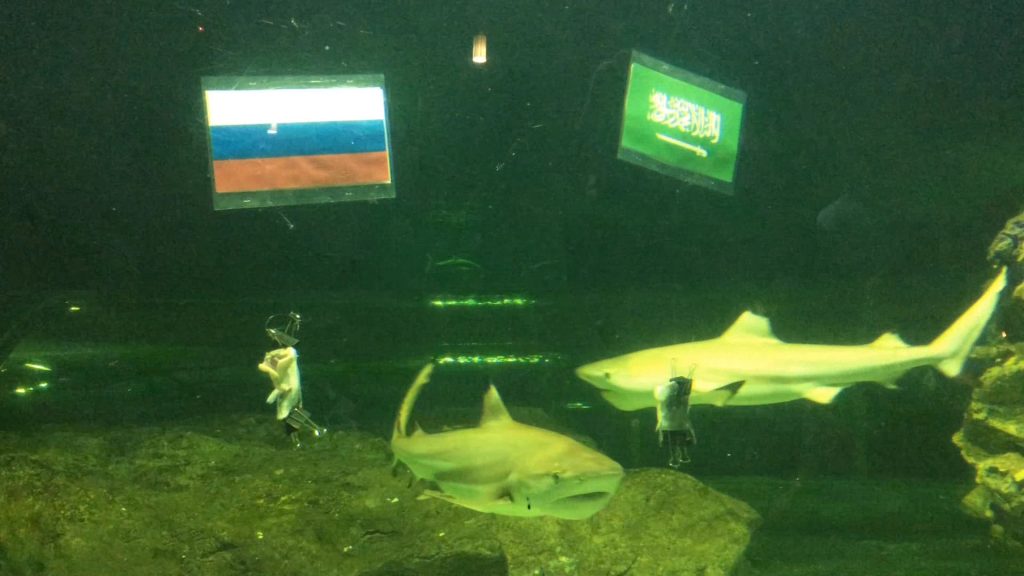 On June 14th, Chiang Mai Zoo Aquarium held a World Cup game winner prediction event for the first match between Russia and Saudi Arabia, that is airing tonight.
The prediction was made by two sharks. The winner was determined by the bait that the sharks chose to eat first. After three races, the shark with the Saudi Arabia flag won all three times. The activity was reportedly very amusing to the Aquarium's visitors.