CityNews – This year's Sahaviria Bangkok Triathlon was a resounding success for the Chiang Mai based 'Champion System Multisport Team', showing the boys and girls in Bangkok that the Northern Rose is home to some of Thailand's best triathletes. Chiang Mai took 1st and 2nd place in the very competitive International event.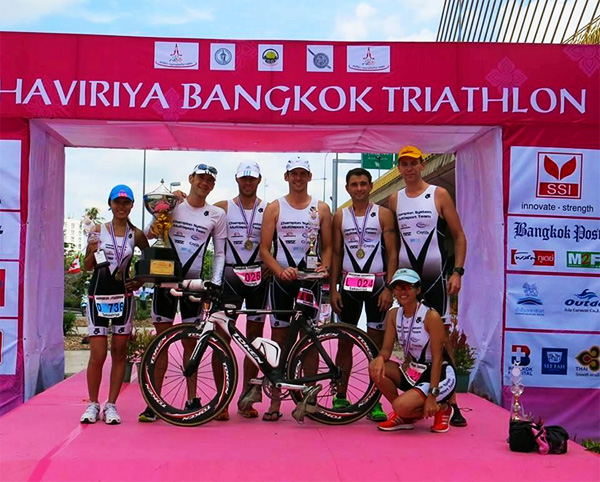 The Chiang Mai Champion System Multisport Team
The event, now in its 5th year, saw more than 500 hundred people competing, both local and overseas athletes.
There were 3 events:
Long Distance Triathlon: 1.8km swim, 55km bike, 10km run.
Sprint Distance Triathlon: 900m swim, 27.5km bike, 5km run.
Duathlon: 5km run, 27.5km bike.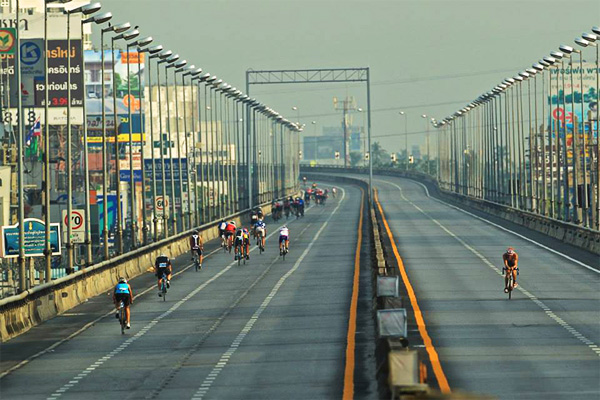 Sprinting down the Tollway
In the marquee event, the long course triathlon, former Olympian Simon Agoston, now a local multisport coach in Chiang Mai, took a commanding lead in the swim portion, and extended it in the bike and run, finishing a massive 6 minutes clear of the field.
7 athletes were competing for Chiang Mai.
Peter Bartolomy took 2nd place behind fellow team member and coach, Simon.
Other great performances in the long distance event were as follows:
Arek Lubinski in 9th place
John Cattral in 25th place
Chris Pye in 32nd place
Khawndao Lubinski finished the gruelling event as one of only 20 female athletes to attempt the long course triathlon.
Kitar Nattiya finished on the podium with 3rd in her age group in her first ever duathlon.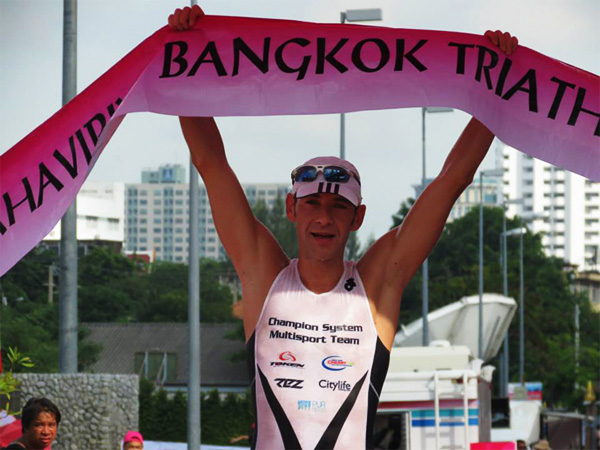 Simon Agoston takes 1st place in the main event
There's no doubt now that the Chiang Mai team currently reign supreme on the Thailand triathlon scene. The next challenge on the horizon for the team is the Hua Hin International Triathlon on the 25th August 2013.
Big thanks to team sponsors:
Champion Systems (http://www.champ-sys.com/)
Cherrylux (http://www.cherryluxlighting.com/)
Pur Projet (http://www.purprojet.com/fr/)
Citylife (http://www.chiangmainews.com/)
Token and Rez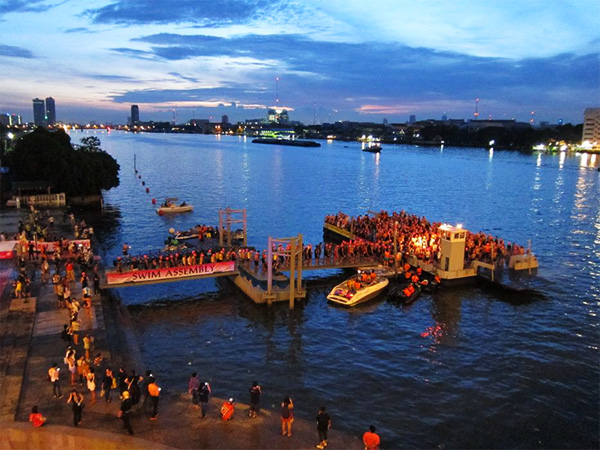 At the break of dawn getting ready for the swim in the Chao Phraya