CityNews – On 4th May at 700 Year Stadium 'The Tigers'of  Chiang Mai FC took on 'The Guars' of Uthai Thani Forest.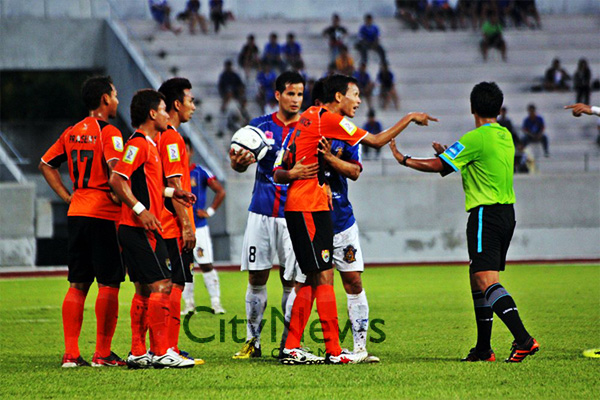 CMFC took an early lead after Ivorian winger Toure Ousmane curled a shot in from distance.The away team equalized in the 31st minute but the game was anything but pretty.  It was a scrappy show of egos that saw frequent stoppages due to bad tackles. This eventually led to Uthai Thani walking off the pitch due to Chiang Mai being awarded a penalty after Ousmane was tackled from behind.
Uthai Thani returned to the pitch only to watch  Chatchai Nakwichit score a well-taken penalty. The first half ended, 2 – 1.
The second half proved worst than the first, which wasn't helped by a storm. The referee again stopped the game many times and it seemed that both teams eventually lost all composure. The game ended without any more goals.
Chiang Mai FC will play next 12th May against Kamphaengphet FC at Kamphaengphet Stadium.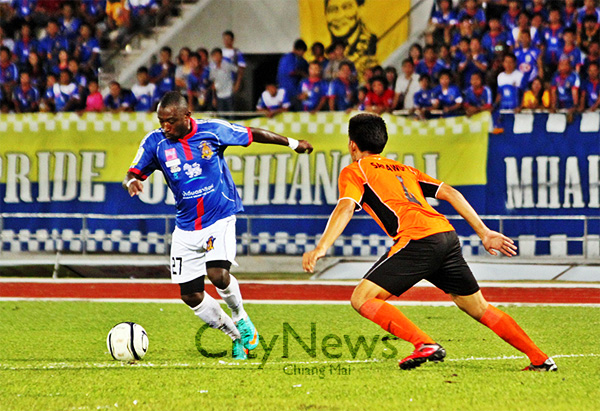 Toure Ousmane