CityNews – This weekend, 26th–27th October, the 4th Edition of the Chiang Mai International Rugby Tens Tournament will take place at Prince Royal College in Chiang Mai. A strong field of 15 teams will converge to do battle and see how others are playing the game in places as far afield as Australia and New Zealand.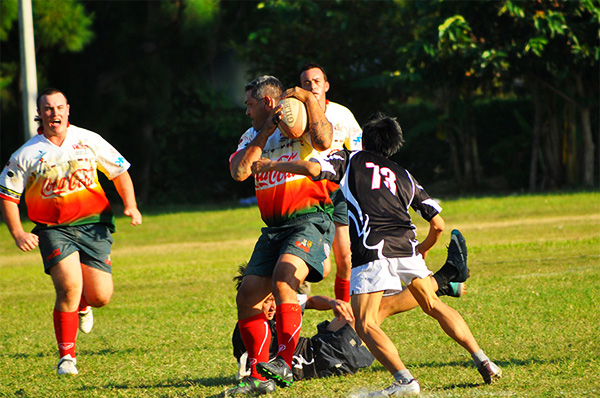 Kick-off will be bright and early at 9.30 a.m. on both Saturday and Sunday, with at least 26 matches already scheduled for the first day alone. Members of the public are very welcome to attend and enjoy an international sporting gathering. Refreshments will be available and a fun weekend is expected all round, with upwards of 300 rugby players facing off and pulling each other to the floor at regular intervals, and this just in the queue for the beer tent!
There will also be ladies rugby, with five teams organised into a ladies round-robin competition. Thai ladies play rugby – yes they do – and you can watch it here in Chiang Mai!
The Chiang Mai International Rugby Tens Tournament is organised with the aim of promoting the sport in Northern Thailand, and all funds generated will be used to this end. The host team, Chiang Mai Tigers Rugby Club, have pulled out all the stops to make sure the logistics for this large event are all in place, and the help from sponsors such as the U.N. Irish Pub has been indispensable.
For those unfamiliar with Rugby Tens, the number of players in each team is of course ten, and for this tournament each match will comprise fourteen minutes of playing time, with two periods of seven minutes divided by a half-time pause of two minutes. Any scrum-down must include five players from each team, and the new IRB law variations will be in force and enforced by our experienced group of international rugby referees.
Some serious rugby will therefore be very much the order of the day, and while we can't predict the weather, we can anticipate a lot of fun and sporting endeavour from our international and Thai players alike. Please join us at Prince Royal College, Chiang Mai, this Saturday and Sunday. Entrance is free.