CityNews – 'The Tigers' of Chiang Mai FC dominated the whole game when playing 'The Gaurs' of Uthai Thani FC on the weekend.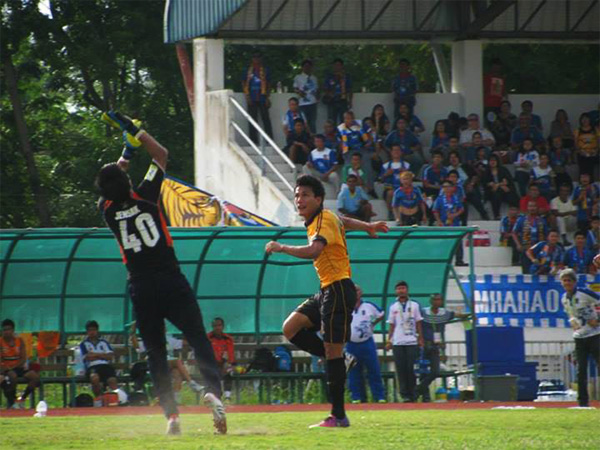 Hundreds of travelling CMFC fans were hoping for a better game than the previous week when Chiang Mai decided to bench many of their star players. All key players turned up to pay Uthai Thani.
Anon Bupha gave Chiang Mai the lead in the 25th minute when his brilliant volley found the back of the net. Anon got a second, this time a header, just before the first half finished.
Chiang Mai took control early in the second half and in the 48th minute the pressure got to the home side. Kitti Sangchote, a midfielder for Uthai Thani, was sent off after intentionally kicking Angello Machuca in the back.
In the 68th minute the superb Anon Bupha got his hat-trick. Final score, 0-3.
Thanks to ? ? for photo