CityNews – On Saturday 8th June, 'The Tigers' Chiang Mai FC travelled to Chiang Rai to take on 'The Mengrai Elephants'. Chiang Mai had already beaten Chiang Rai 3-1 this season.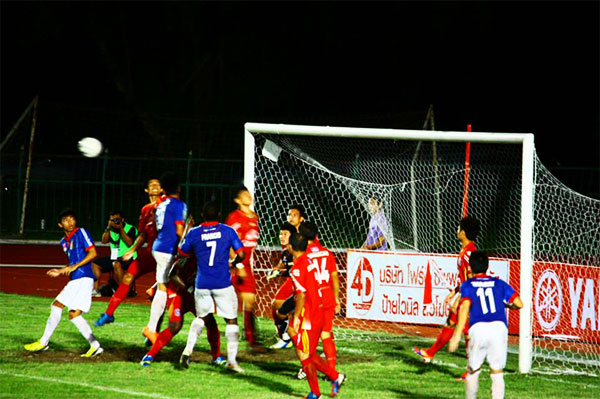 Chiang Mai put many of their big names on the bench, including Ousmane Toure and Anggello Machuca, and started with new faces Francis, Rungrat Phumjantuek, and Annan Diodatus.
The lackluster first half saw Chiang Rai miss a few chances, and some good saves by the Chiang Mai keeper but the score remained 0-0.
Chiang Mai played Ousmane and Machuca in the second and it immediately changed the game. Chiang Mai had many chances, but it wasn't to be. The Chiang Rai keeper was on fine form. The game ended 0-0.
Thanks to Palapong Panpratheep for picture