CityNews – As usual on Chinese New Year, Group Captain Wisut Chantana, director of Chiang Mai International Airport together with the airport's executive team and others involved welcomed Chinese passengers arriving at Chiang Mai international Airport on February 9.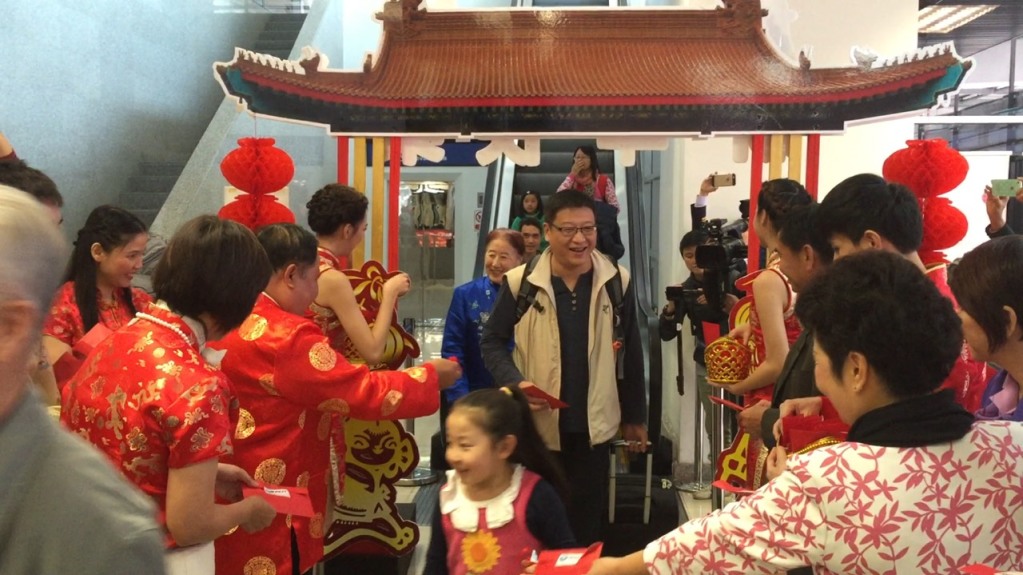 All passengers from China received oranges as souvenirs. The terminal was also decorated for the celebration.
According to Group Captain Wisut, during Chinese New Year festival, between the dates 3rd February to 22nd February, 116 extra flights have been scheduled at Chiang Mai International Airport, mostly to and from China.
It is believed there will be at least 17,400 more Chinese tourists visiting over the holiday period.
There are currently nine airlines flying from China to Chiang Mai over 11 regular routes. Four special routes have been added during the Chinese New Year such as routs departing from Nanjing and Ningbo to Chiang Mai.