CityNews – Police suspect a British man named Simon Wellings was behind the wheel of a Mercedes Benz car that hit a pickup on the Chang Mai – Chiang Rai road, killing two women and injuring a driver of a third vehicle involved in the accident.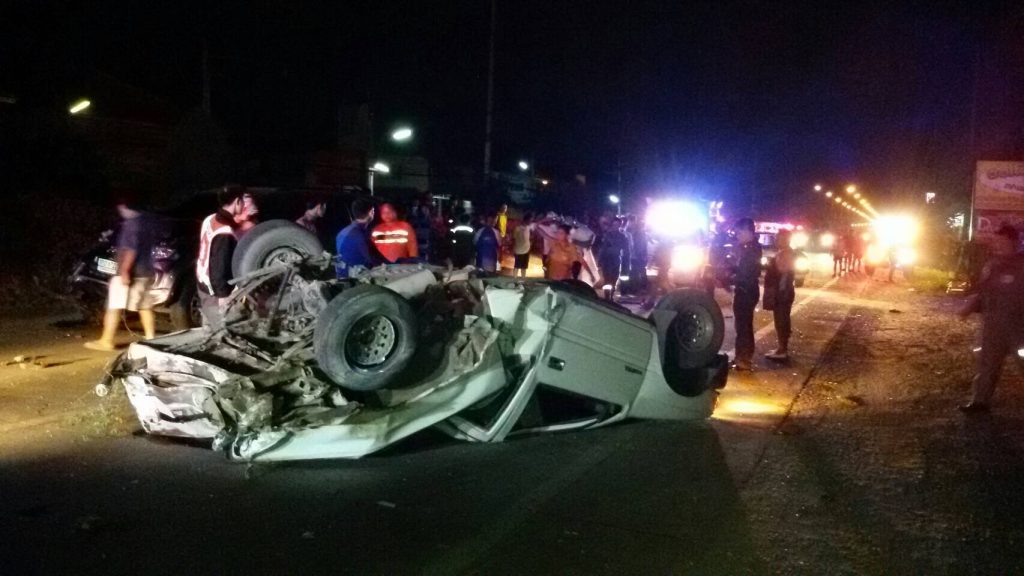 Police arrived to the scene to discover two bodies on the road, next to a completely demolished Isuzu pickup truck and a white Mercedes Benz in the ditch, which had been abandoned. A third vehicle was hit in the accident and the driver, 59-year-old Sujit Simakun, suffered minor injuries.
The two bodies were identified as 54-year-old Patarakorn Intajark and 50-year-old Chanteing Changprakob.
After searching the abandoned Mercedes Benz, police found a notebook computer and a passport belonging to Simon Wellings, a British national.
Police believe that Wellings was driving his car at considerable speed before hitting the back of the pickup, killing two women and crashing into a ditch. He then escaped the scene.
Police are trying to track down Wellings, who they believe must have suffered injuries from the crash and is probably in a state of shock.