CityNews – The body of a woman was found floating in the Ping river near Warorot Market yesterday afternoon.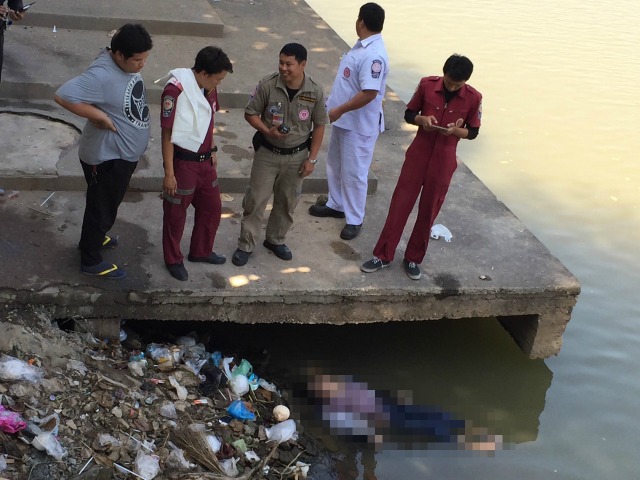 Photo: Weerasak Panyachod.
It was later identified as that of Panee Rungruang, 57. She was registered as living nearby, although market traders said she had been sleeping rough for the previous few nights.
It is believed that she had been dead for at least five hours before the body was found at around 1.30pm.
The last known sighting of Panee is at around 10pm the previous night, when vendors said she was walking around the market.
Police believe she may have been ill, and that after leaving the market she stopped to rest by the river and fell in. The body was taken to Maharaj Nakorn Chiang Mai Hospital for an autopsy. Panee's relatives have been informed.