CityNews – On 26th May, CityNews made the 6 hour journey to see The Tigers' of Chiang Mai FC, ranked in 1st position of AIS Regional League, Northern Region, take on 'The Violet Army' of Phitsanulok.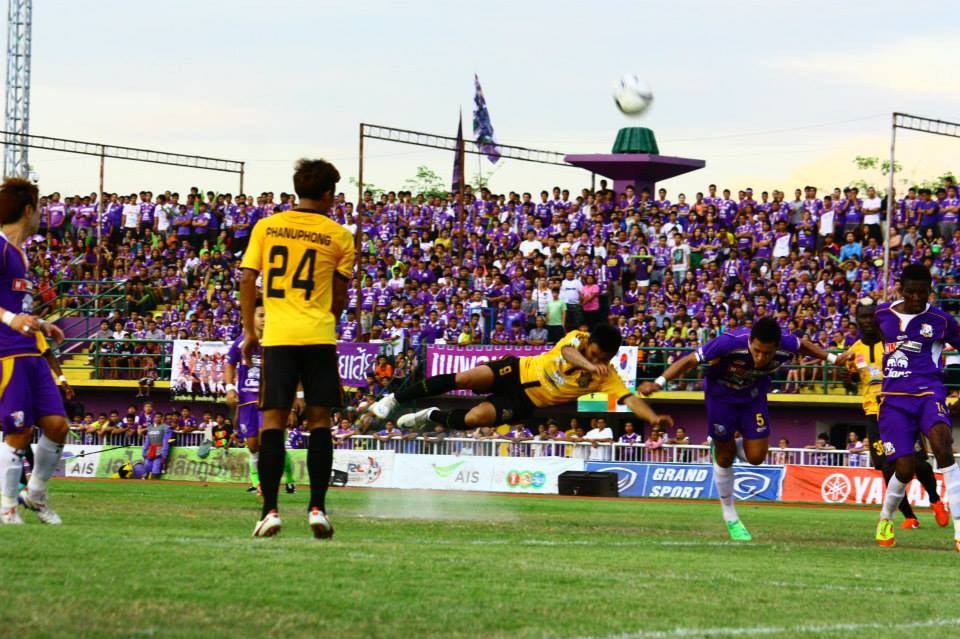 The fans expected a big game and the first few minutes both teams were aggressive and both had chances to score, but shots either went wide or were saved. The home team however had the better chances as Chiang Mai were to blame for some sloppy passing at times.
The game was stopped numerous times in the second half due to both teams again playing aggressively and committing many fouls. Yellows cards were given to players from both teams and even though there were free kicks within shooting distance at regular intervals neither team could get the goal. The game finished 0-0.
Chiang Mai FC are still in 1st position with 32 points from 14 game played, followed by Phitsanilok TSY FC with 29 points from 14 game played.
Chiang Mai will play Chiang Rai City FC on 1st June at 700 Year Stadium. Kick-off 6 p.m.
Thanks to Palapong Panpatip for pictures