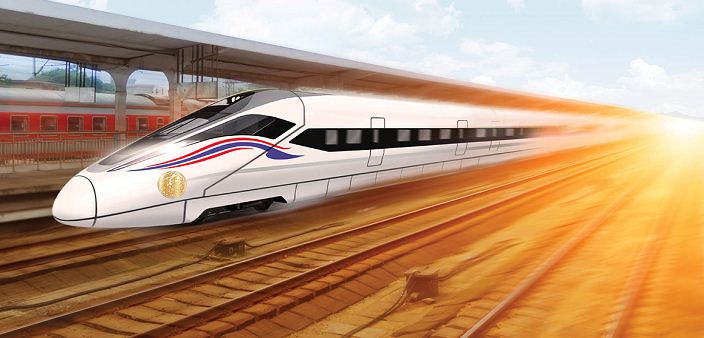 Ministry of Transport, Thailand and Ministry of Land, Infrastructure, Transport and Tourism (MLIT), Japan, had signed a memorandum of cooperation to construct the high-speed line but the project stalled pending the resolution of financial and other constraints.  However, Sarawut Songsivilai, the director of The Office of Transport and Traffic Policy will continue the effort.
The project, which was officially signed in May 2015, has completed its first phase of study since last year. However, the investment plan has not yet been concluded. Thai government is proposing joint investment, but Japan insists on offering a low interest rate loan, according to Bangkok Post. The 670 km high-speed rail project is estimated to cost about 420 billion baht.
At the latest meeting held on October 19th, the Thai government continued to press for joint investment, proposing the Texas High-Speed Railway Project as an example, which receives investment from the Japan Overseas Infrastructure Investment Corporation for Transport and Urban Development (JOIN).
In the November issue of Citylife Magazine, we explore several major urban development projects planned for Chiang Mai.  Watch our website for continuing coverage.