CityNews – After watching two consecutive losses CityNews drove three hours to watch their team take on Phrae United on Saturday 24th August.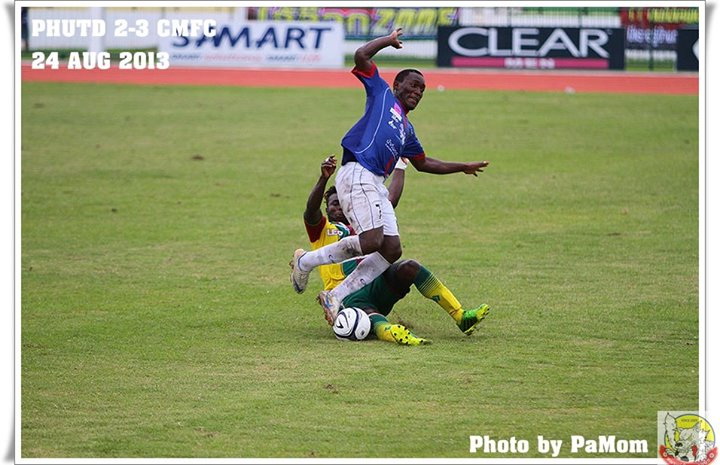 Francis skipping around a Phrae player
Phrae took the lead in the 14th minute with Wadae Sakor, and then in the 18th minute Phrae got another when Chaowarit Boriwarn tapped one into the net.
Anon Bupha then replaced flamboyant striker Chatchai Nakvijit who was not too happy with being brought off. The first half ended, 2-0.
But Chiang Mai came out charging and their hard work paid off in the 65th minute when Anon Bupha scored his first goal of the game. Just a minute late Chiang Mai equalised again Anon Bupha found the net.
In the last minute of the game, Francis, who'd had a great day in the Chiang Mai colours got the winning goal. The game finished 2-3.
Next game is Saturday 31st August. If CMFC can win, they will win the AIS Regional League Division Two, Northern Region and will automatically play in the Champions League Stage for the Division I promotion competition.