CityNews – 1st March 2020, during the anniversary press event held to celebrate 32 years of Chiang Mai International Airport under the Airport Organisation of Thailand (AOT), it was announced that since the beginning of the year the number of passengers through the airport has reduced by nearly 40% due to COVID-19. A reduction of flights to only 190 flights a day, saw a 24% decrease while the number of passengers have reduced to 22,000 per day, a 40% reduction when compared to this time last year. It is estimated that the total number of passengers will be reduced to 3.5 million over the first half of the year, down from last year's 5.74 million.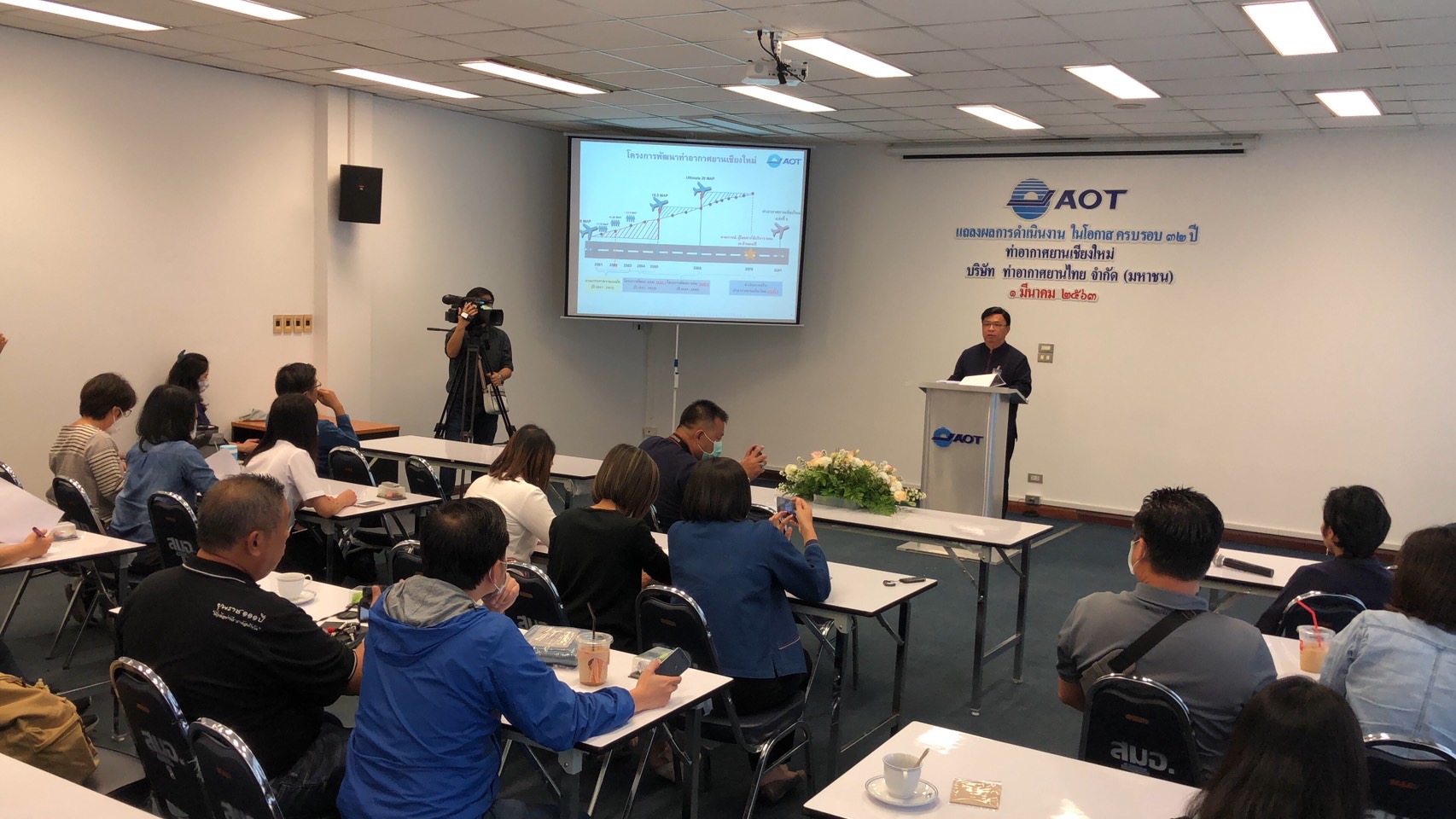 CNX says that it will take the opportunity of these quieter days, to make improvements to the airport in order to better facilitate all passengers.
Today, according to AOT, CNX can handle eight million passengers per year. However, in 2018 the airport saw 11 million tourits, which caused congestion and inconvenience to many. Since then improvements have been made and will continue to be made including the following which will be implemented this year:
The airport car park building, which is currently at 50% completion, hopes to be open by September of this year and provide parking for 1,300 cars.
Another general use building which will have three floors for commercial use and parking for 400 cars will take a further 14 months to construct and expects to be open by June 2021.
Improvements to the passengers departure process to ease congestion at passport controls and luggage checking areas.
Improvements to the air conditioning system of the airport to cool down the entire building. This is expected to be complete by June this year.
Improve quarantine areas to meet World Health Organisation standards.
As to the project to upgrade the airport to be able to support 16.5 million passengers with the first stage planned for 2020-2022, the Environmental Impact Assessment is currently being studied.
As to last year's numbers:
A total of 79,529 flights took off and departed from CNX, up 1.69 percent from 2019 with an average of 220 flights per day.
In total, 11.34 million passengers came through the airport, increasing by 21% from the previous year.
12,567tonnes of goods came through the airport.