CityNews – Over 3,000 volunteers gathered to clean the Mae Kha Canal today.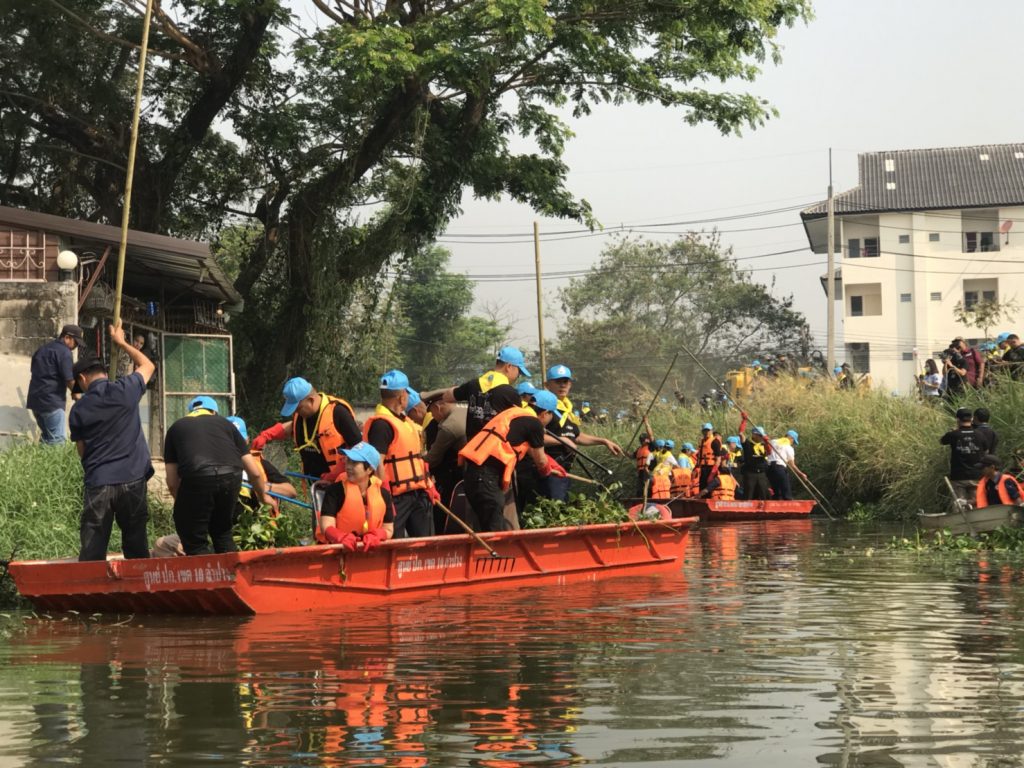 On 21st March, Acm Satitpong Sukvimol, His Majesty's Principal Private Secretary officially opened a volunteer project under the royal initiative of His Majesty the King to restore Mae Kha canal and its smaller side canals.
Volunteers included police and military officers and individuals totaling over 3,000 people who worked together to clear weeds and pick up trash found in the waterway. The activity will continue until 27th March, covering a distance of 8,411 meters.