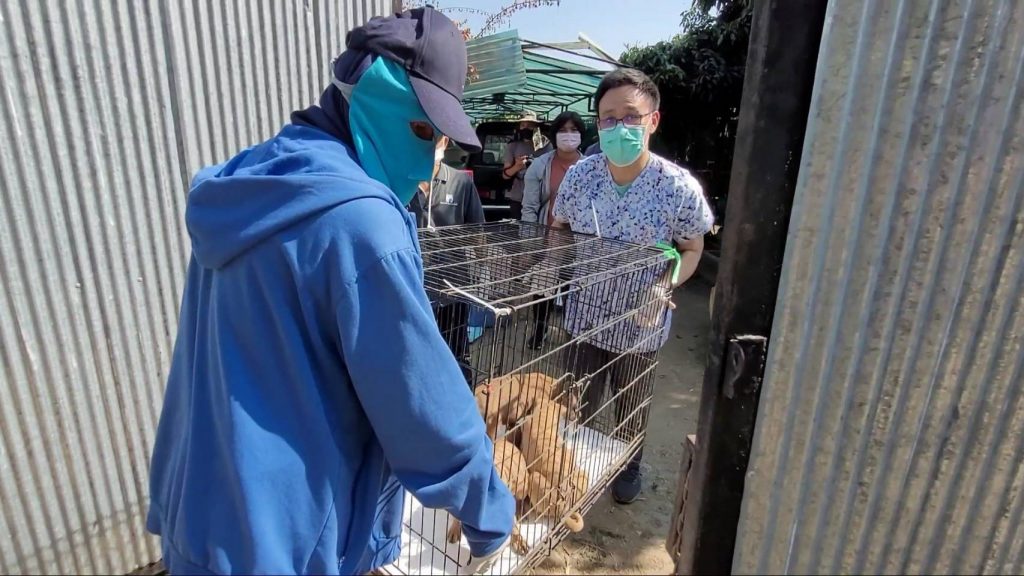 Watchdog Thailand, the dog rescue foundation which became well known in Chiang Mai following the death of Pi Tia the Chiang Mai University mascot last May, announced yesterday that they had rescued 30 Thai ridgebacks from Saraphi.
This farm, owned by an American, according to the foundation, had the dogs in unsanitary cages and some dogs were malnutrition.
According to a representative from the foundation, the dogs used to be well cared for, but its owner has fallen ill and is currently in ICU. The dogs are being cared for by only two Tai Yai staff and the dogs needed to be rescued.
Watchdog Thailand also said that the dogs were not badly treated, but the ones which were malnourished were perhaps old and unable to care for themselves as well.
The foundation had asked permission from the American man's relatives to take the dogs, which was granted.
The 30 dogs have been moved to a shelter in Mae Taeng.