CityNews – Thailand is pleased to reveal that a number of Thai companies now have orders to manufacture around 3 million shirts for the FIFA World Cup 2014 to be held in June in Brazil.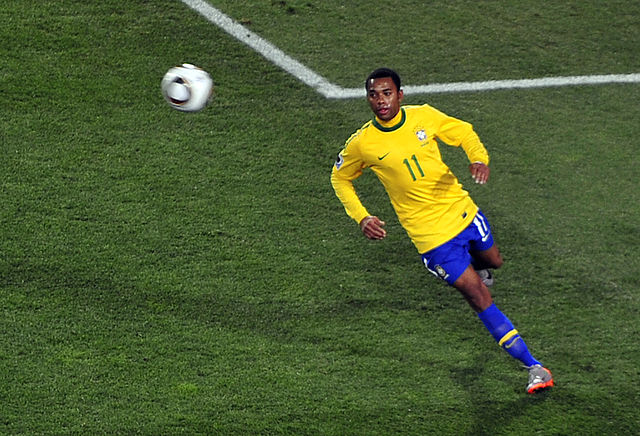 Robinho in a Nike soccer shirt.
Additionally, a number of huge international companies such as Nike and Adidas commissioned Thai companies to make the uniforms for players from ten different teams, on top of national shirts to be for sale at the games and replicas of the national uniforms for sale to fans worldwide.
One-third of Thailand's overall garment exports are sports apparel, and the upcoming World Cup is expected to boost overall exports of garments by 5%, which will push the value to around 3.5 billion US dollars.
The four companies asked to supply sports garments for the World Cup are Hi-Tech Group, Nice Group, Hong Seng Group, and Liberty Group.