Craving some butter-cream cupcakes?
It's actually quite difficult to find cupcakes in Chiang Mai. However, we've found some of the best cupcakes shops in the city for you. So go out and there and fulfil your sweet-toothed cravings!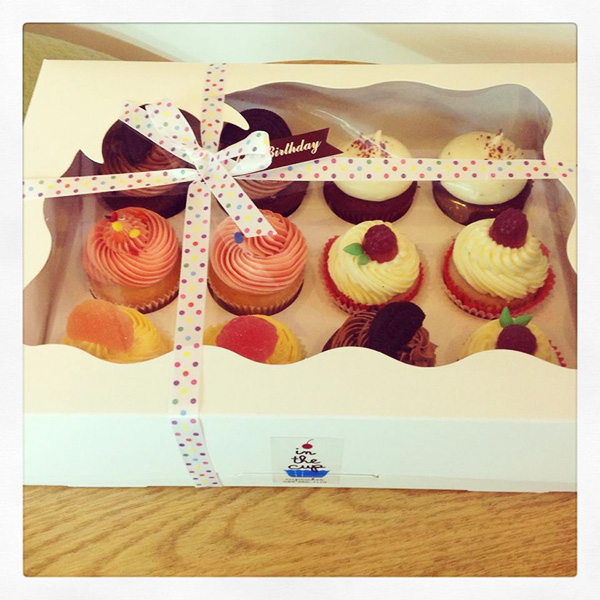 1) In the Cup
In the Cup is famous for its home-made cupcakes. Chocolate, Red Velvet, Cookies and Cream, Lemon, Banana, Carrot, they have them all!
Address: JJ Market Chiang Mai, 45 Atsadathorn Road, Muang Chiang Mai, Chiang Mai, Thailand 50300
www.facebook.com/inthecupcupcake
Contact: 088 260 7170
2) Bake and Bite
Bake and Bite makes some totally delicious cupcakes, it's just sometimes they sell out quickly. My advice is to call them and let them know you want some so they can keep them aside for you.
Address: 6/1 Kotchasarn Road. Soi 1, Chiang Mai, Thailand 50200
Contact: 053 249 689
3) Dinki Cupcakes
You can order these cupcakes online or by phone and have them delivered to your address for free. However minimum quantity for delivery is 10 pieces. You can also collect smaller quantities from their Sansai Kitchen. Dinki's also makes Gluten Free cupcakes.
Order online at http://www.dinkicakes.com/product-category/cupcakes/
Contact: 086 1893829 (Eng) / 081 2881817 (Eng/Thai)
4) Junjun Cupcakes
JunJun provides you with a selection of 14 flavours each just 20 Baht! Junjun is open every day except Monday.
Address: Nimmanhaemin Soi 17, Chiang Mai, Thailand 50200
Contact: 089 173 1933
5) Angel's Secrets
Angel's Secrets is a café and houses some amazing desserts. Their cupcakes are rich and colourful and worth giving a try!
Address: 27 Moon Mueang Road Soi 5, Chiang Mai, Thailand 50200