Valentine's Day is an international phenomenon, born from pre-Christian religion and then commercialised by Hallmark cards in the early 1900s. But for Thailand, Valentine's Day has been adopted into society as yet another foreign import, with Thais spending around 1.5 million baht in celebration while purist officials sit and condemn it (perhaps while their wives sit behind them, just longing for a rose).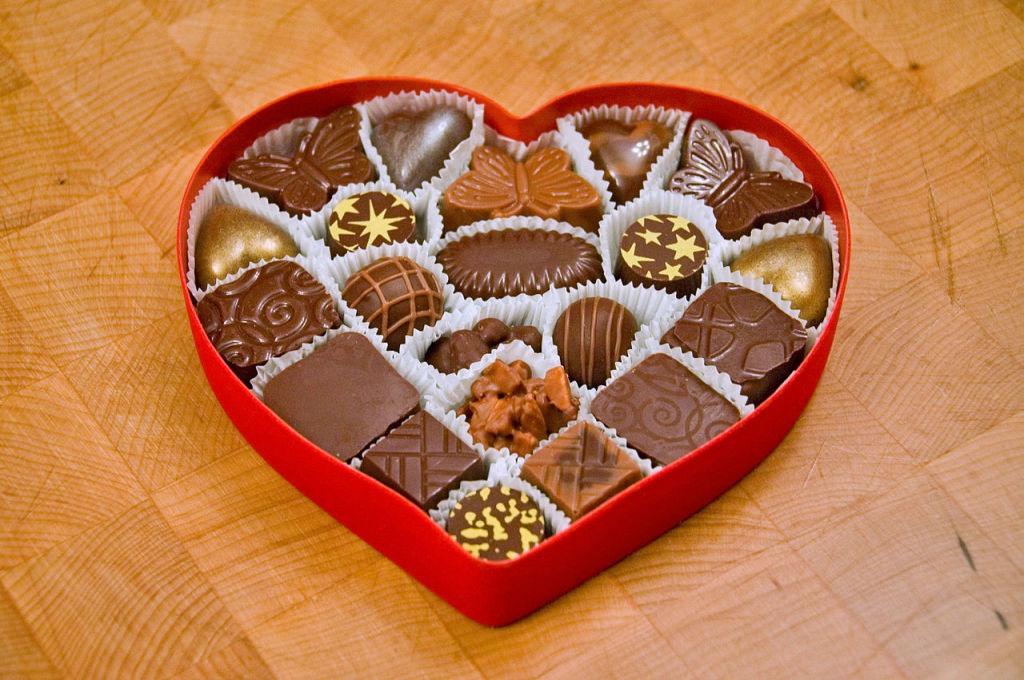 Thais celebrate the holiday in a number of unique ways, from romantic gestures to fancy meals to exchanging of pink, heart-themed gifts. It's also a good excuse for a beauty show or mini concert in almost every shopping mall across the country. People get married underwater and there was even a hugging marathon to try beat the world record last year (which failed). But with the ying comes the yang: all these good festivities are shadowed by strange talk of "dangers" – which Thai politicians and police take great care to prevent.
Khaosod recently reported that this year the Thai police are warning parents of the dangers of Valentine's Day as part of their bewildering annual campaign to "keep young people in line." Pol. Maj. Gen. Patipat Suban na Aytthaya went so far as to hold a press conference this week to help spread warnings, and was quoted saying "They [parents, guardians and teachers] should tell the children to be careful and take care of themselves. They should also ask for cooperation from children to avoid risky behaviour on that day."
Risky behaviour in this context is a loose term associated with kissing, fornicating and other elements of human nature. The predominantly right wing and conservative governing authorities often see Valentine's Day as a holiday designed to encourage free sex, premarital sex and "inappropriate activities." Every year similar campaigns emerge, all with one theme – to keep young people from kissing one another. Because kissing could surely lead to other much more disturbing behaviour that we couldn't even bear to think about…
Moreover, given the new era of junta control, most of us have probably noticed the censorship of anything pornographic online. And this is no secret. The notorious Computer Crimes Act, which can be used against anyone committing a crime within five yards of a keyboard, has periodically blocked anything that is "inappropriate" over the last six months.
Just this week, Prachatai reported on the Inducement Suppression bill that will be used to ban specific kinds of pornography (of what little is left): specifically group sex, bondage and discipline, dominance and submission and BDSM in the high name of "morals." (I'd better throw out my Game of Thrones box sets before the police come knocking at my door.)
But back to Valentine's Day and its dangers. The sale of Viagra increases during this romantic time of the year, and touts often emerge selling all forms of pills and creams that probably do nothing but give you stomach acid and make your vagina dry (see our dear former news editor's latest in Asian Correspondent). But it seems that the authorities genuinely believe that the "dangers" faced by the youth of today consist of a heightened chance of sexual relations on February 14th only. It's like when my parents thought I would only be having sex at night. Ludicrous!
Sure, Thailand has a problem with teenage pregnancy (more likely due to how abortion is illegal and sex education lacking – but that's another story) and young people are always impressionable, let's not deny that. But I do wonder how much wasted time and money has been put into releasing orders to nightclubs and bars to report any incidents of people "behaving in an inappropriate way." I'd love to see the numbers.
The worst thing however, is not the ridiculous attempt at enforcing "morals" onto society or creating mass censorship so that Thais may forget how to copulate, but the fact that this whole campaign misses the point completely.
The real problems that come with dangerous expressions of lust, namely rape, seem to have been overlooked. Unfortunately date rape is not uncommon, and certainly not confined to Valentine's Day. But the government's warning to hotel owners to contact authorities if they spot anyone that appears to be lured, coerced or drugged inside between February 11 – 15 seems to trivialise a very real, ever-present problem that has nothing to do with Hallmark cards or candy hearts. And why does this order last only four days and not, as you would hope, all year round?