CityNews – An exhibition of 24 stunning National Geographic photographs depicting Thailand's "Brilliant Beaches" will be opened in London on 5 November, 2013, and remain on display during the World Travel Market (WTM) period.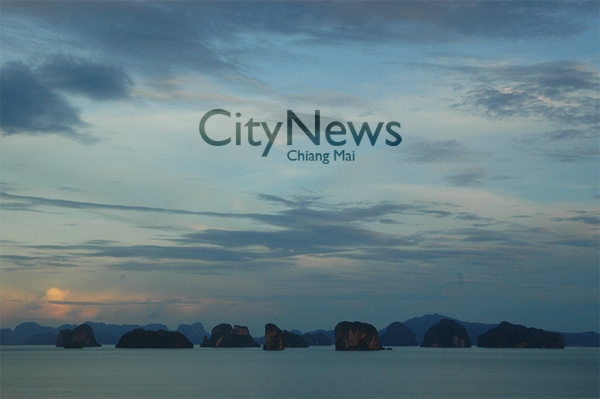 Koh Yao Noi, not the best beach, but an amazing view
To be presided over by TAT Deputy Governor for International Marketing (Europe, Africa, Middle East and Americas), Mrs. Juthaporn Rerngronasa, along with National Geographic executives, the opening ceremony will be held between 1000-1100 hrs, at the National Geographic Store, 102 Brompton Road.
Although the official opening is on 5 November, the exhibition will be open for public viewing from 3-9 November, 2013, the same dates as the WTM. This is the fourth consecutive year that National Geographic has organised such an exhibition.
Under the theme of "Brilliant Beaches", this year's display will feature spectacular shots of Thailand's magnificent marine parks, beaches and beach activities along the Andaman Sea and the Gulf of Thailand. The concept of the exhibition is "Where the Sun Always Shines".
All the photographs were taken by professional photographers from National Geographic and curated by the editors of the renowned publication. They depict Thailand's beaches as being open year-round, charming, elegant, and ideal for leisure and water sports activities.
Mrs Juthaporn said, "Thailand has long been known for its pristine beaches and great weather conditions. Certainly, such imagery plays a major role in triggering the desire to travel, especially when seen against the backdrop of the cold and wet European and UK winters."
TAT has been a regular advertiser in National Geographic magazine since 2010. Both sides also partner to promote Thailand via a variety of publicity channels. TAT also gets the value-added opportunity to publicise Thailand through the photo exhibitions.
The first photographic exhibition was held between 6-10 November, 2010, at the Edicola Space Regent, National Geographic Head Office, Regent Street. That was on Thailand's overall tourism attractions.
The second, between 5-11 November, 2011, featured the theme of "Thailand Green Tourism", presented photos of Thailand's natural and ecotourism attractions.
The third, between 3-9 November, 2012, moved to a new location at the National Geographic Store on Brompton Road (across from the Harrods Department Store). Named "Thailand through the Lens of National Geographic", it displayed photos of Thailand's historical sites, the Royal ceremony, Thai lifestyles as well as many tourist attractions, both past to present.
Mrs Juthaporn said, "We are certain this year's exhibition will be a great success. All have proven to be very important in depicting Thailand at its best."