CityNews – On 25th September The Asian Elephant Foundation, in conjunction with the Thai Elephant Conservation Centre and National Elephant Institute, organized a pilot program for their brand new elephant-friendly tour package at TECC in Lampang.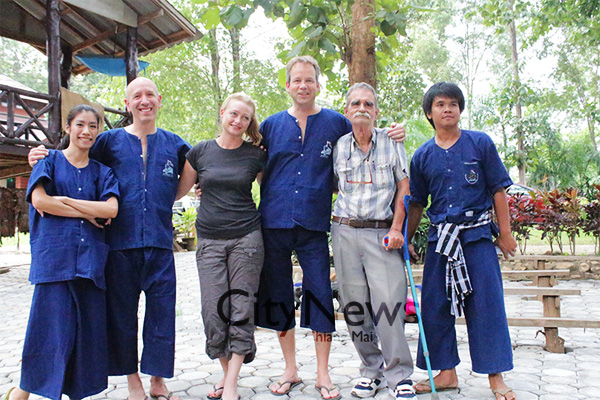 The Asian Elephant Foundation (TAEF) is funded by Elephant Parade. It distributes raised monies to various projects and organisations in 13 Asian countries for the wellbeing and conservation of the Asian elephant and plays an active role in awareness and educational projects around the world.
Thai Elephant Conservation Centre (TECC) is Thailand's only government owned elephant camp. It was founded in 1993 under Royal Patronage in a beautiful spot conveniently located near Chiang Mai. It is home to six of HM King Bhumibol's ten white elephants in the Royal Elephant Stables and more than 50 other Asian elephants. It's also known for its pioneering work in conservation and science. TECC houses the National Elephant Institute (NEI) whose purpose is primarily to extend the TECC's vast expertise and experience to support other government agencies and private organizations working to help Thailand's elephants.
This elephant-friendly program has been developed to educate and raise awareness about the situation and issues of Asian elephants, as well as to create responsible tourism where both people and elephants can share a great time together. It also aims to set an example for other elephant camps and cooperate with them to help improve the lives of other elephants.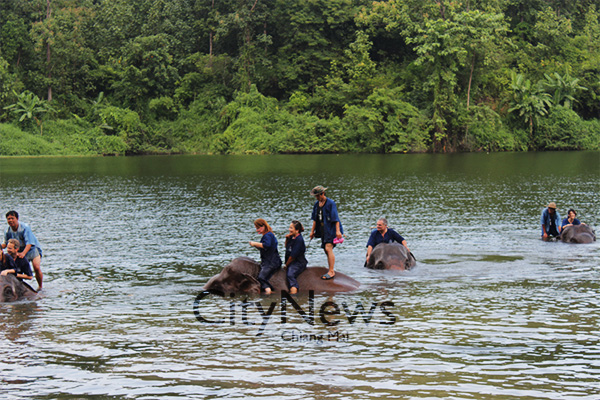 This is how the program will run.
The tour starts with an introduction lecture about the situation of endangered Asian elephants; how we can help the conservation of elephants, and the work of TAEF, TECC and NEI. Then you will proceed to visit NEI's hospital to observe how vets are treating sick elephants at mobile clinics and rescue units. You will visit the nursery to spend time with mother and baby elephants as well as to learn about an elephant's birth cycle and how mothers take care of their babies.
After that the program moves on to the dung paper factory. The visitors can witness the whole process from start to finish, and they can get their hands dirty too! But don't worry, it's not smelly. Most of the paper will be artfully designed and crafted into souvenirs such as picture frames, diaries, and photo albums. The plain paper is also sold at 25 baht per sheet. All profits go to feeding the elephants.
And here comes the fun part – getting to know the elephants and practicing to be a mahout at Elephant and Mahout Training School, the world's first school for training mahouts. Visitors will learn about elephant communication, social behavior and intelligence. How to approach the elephants and basic commands like "bai" (go forward) or "map long" (lie down) will also be taught.
Before riding and training the elephant, visitors will have to ask Ganesha (elephant-headed god) to protect them from any accidents. Then the visitors will get on the elephants, practice the learned commands, play with them, feed them, bathe them, and bring them back to the jungle where they will stay throughout the night.
TAEF is now improving the program schedule right now and will launch the new program soon.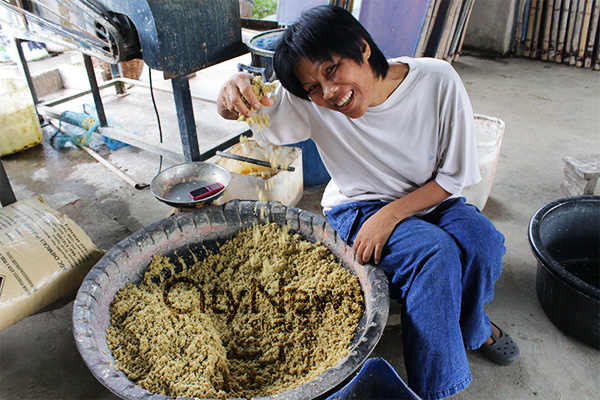 Making paper