There is no question that dating is evolving. From dating websites that advertise how many marriages their services end in, to the magic of Tinder and Grindr, allowing romance to be just the swipe of a smartphone away, there is no doubt that the dating game is changing with each passing year. But even with these new ways to meet each other, it seems that personal contact has also lost some of its ease due to our technological crutch.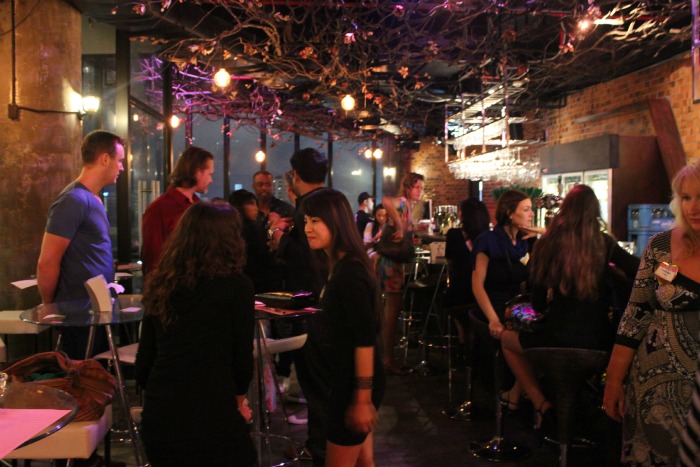 Speed dating sessions at Your Bar
Angela – who goes by the name Angela Love according to her Facebook profile – wants to be the hero that singles in Chiang Mai need. "I just have this vision that everyone is in love and giggling," she told me. "It's such bliss to be in this beautiful city and I want to share it."
Angela has acted on her vision, creating an event planning organisation called Dating Chiangmai. Her goal is simply to plan fun events for singles to meet and make connections without having the pressures of committing to a first date. "This is for love," said Salga. "It's for the love of the community and for the love of my single friends."
But that's not her only motivation. "[My partner and I] were introduced by a common friend, and that friend is very special. He was a very good event organiser, so he's really my inspiration. I saw how he brought people together… This friend has now passed away, but it moved me. I learned so much from him and I just want to continue on with what he did and share the beautiful thing that he left me. I have a family and a beautiful life and I want to share that gift with others."
However, playing Cupid in Chiang Mai isn't nearly as easy as some might think. Angela spent months meticulously planning the details of the evening. "The challenge here is that you don't really know who you're marketing, because Chiang Mai is a mix of so many people. What really is the culture when Thai and farang mix?"
It also proved challenging to get enough people to sign up for her debut event, particularly to get enough ladies (the fee for females was eventually waived) but with some hard selling, her quota was reached just in time.
Angela's first event took place on November 6, the evening of Loy Krathong, at Your Bar on the roof of Maya Shopping Centre. It was a warm, rainy evening, and definitely a night for first-timers. Six men and nine women attended, mingling and getting out some nerves before the event actually began. Angela acted as an enthusiastic hostess, never missing a beat when there were a few no-shows. "We're all discovering new things here. Let's just have fun," she told the crowd.
The first activity was speed dating, giving each person in the room an opportunity to meet everyone else. A stack of cards sat on every table with questions in case the conversation fell short. Some questions we personal, some were silly, and some were so personal that they seemed silly, but all in all they did their job of giving people an extra push if they needed it. There was a promising amount of laughs during this time, giving the impression that matches were being made.
Then, in the spirit of Loy Krathong, the group was led outside to release some floating lanterns. This activity proved to be slightly genius, allowing people to see how they worked together as a team, because anyone who has ever set off a floating lantern will tell you that teamwork is a huge component to a successful lantern. After all the lanterns were released, the event was officially over, but some people decided to stay a little longer, basking in the warm glow of the lanterns and completing their dating cards to indicate who they wanted to contact.
The results were provided within 48 hours. Five men and five women made matches; however, there were also some business connections made. "My mission is accomplished," said Angela. "I got them to connect, network, and had such a great time meeting everyone. I'll definitely do this again… on Valentine's Day!"
Dating Chiangmai organises events for singles between 22 and 45; however, events for different age groups may be held in the future. The event is conducted in English.
For more information about upcoming events or tips for attending events, visit: www.datingchiangmai.com, or check out their Facebook page.