Running from 22nd February until 2nd March, Rimping Supermarkets have been celebrating quality imported products from Canada. The participating Rimping branches with in-store promotions are Promenada, Airport Plaza, Meechok, Nawarat, and Mali.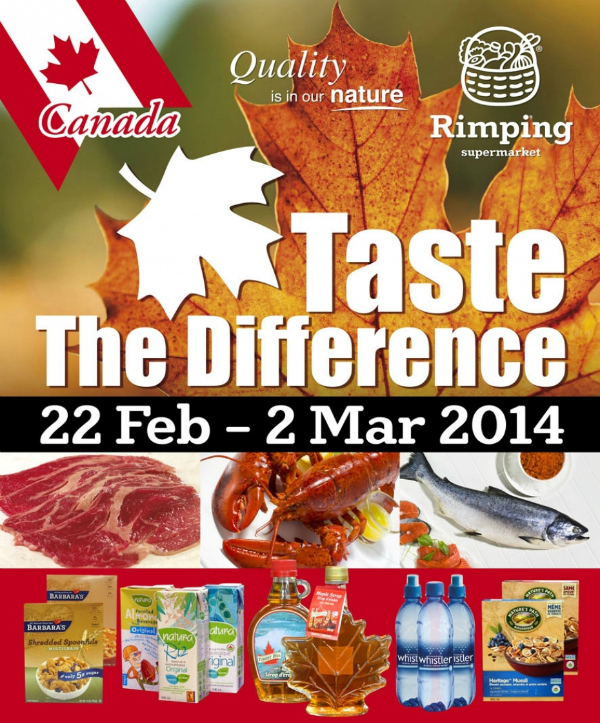 The opening event on Saturday, 22nd February, at Rimping Promenada showcased all the carefully-selected imported products which ranged from fresh lobster, cereals, soy milks, to delectable maple syrup and pure spring mineral waters. All these products are available from selected stores at unbeatable prices – remember to look out for the Canada flag in the aisles! And make sure to keep up with their special promotions and event on the Rimping website.
Every purchase of Canadian products over the value of 2000 baht will receive one Canadian 8GB USB* or one bottle of Canadian maple syrup*, plus every purchase of Canadian products of 500 baht or more will be entered into a lucky draw to win a Sunday brunch for two at Four Seasons Resort Chiang Mai
* limited amount
Here we share photos from the opening of Canada's "Taste The Difference":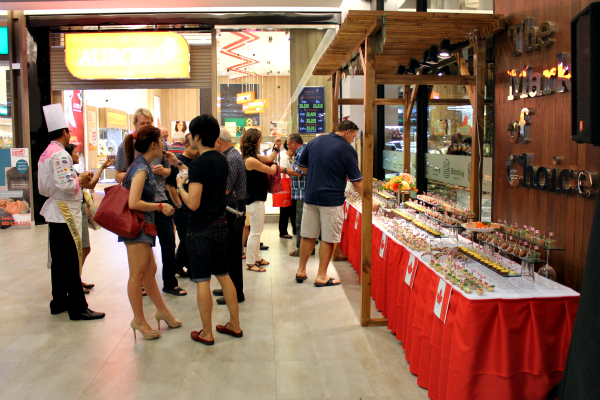 Delicious Canadian canapés on offer for the guests.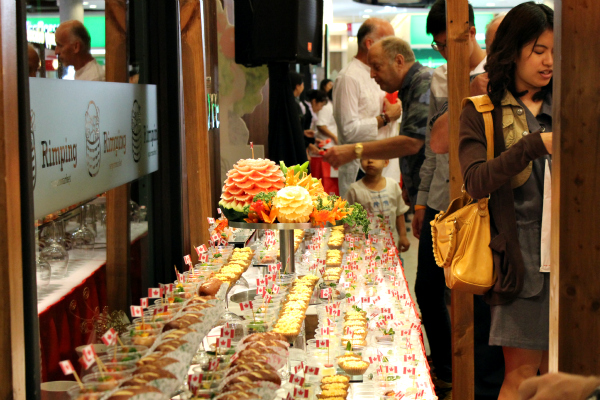 Sneaking some samples.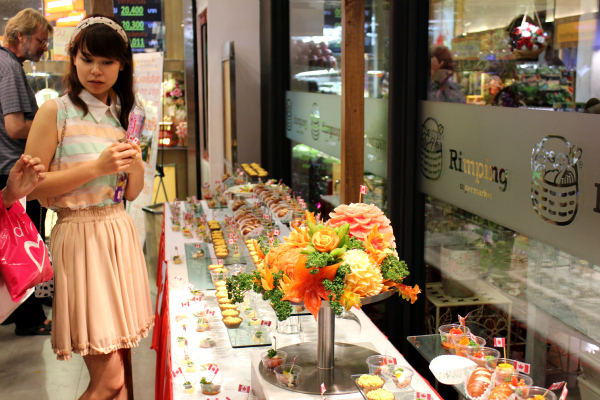 Another shot of the canapés before they all got gobbled up.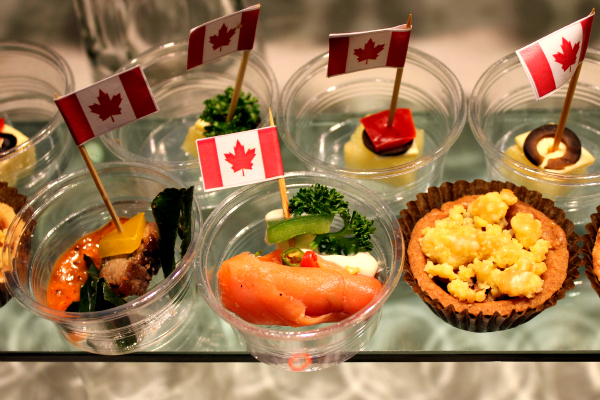 From left to right: beef and chilli sauce; smoked salmon with cream cheese; mini-apple crumbles.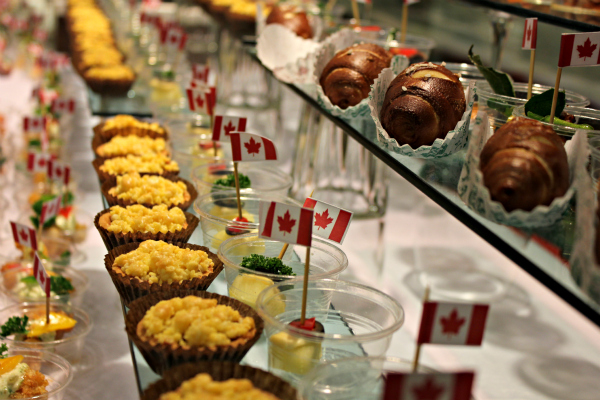 Apple crumbles on the left, freshly-baked mini-bread rolls on the right.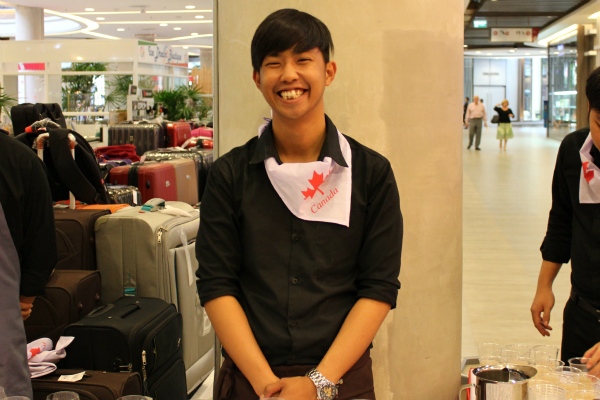 A friendly member of the Rimping Promenada staff.

A table showcasing Doi Chaang coffee, which is imported from Thailand to Canada.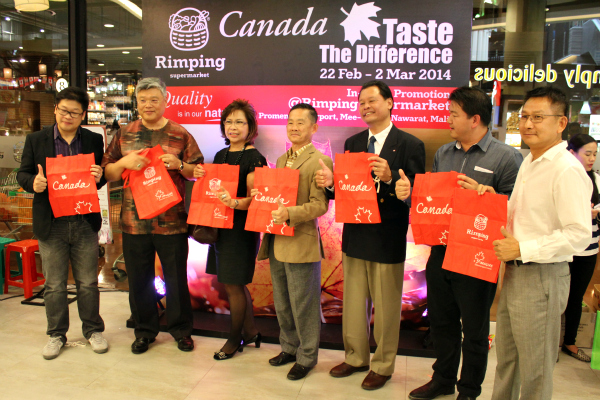 Smiling guests with their special Canada shopping bags.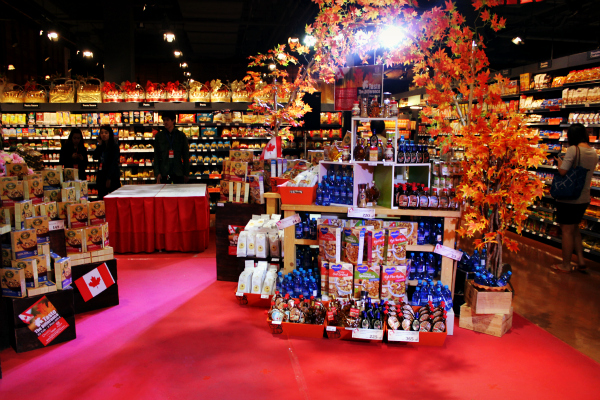 Inside, where all the Canadian products were on display.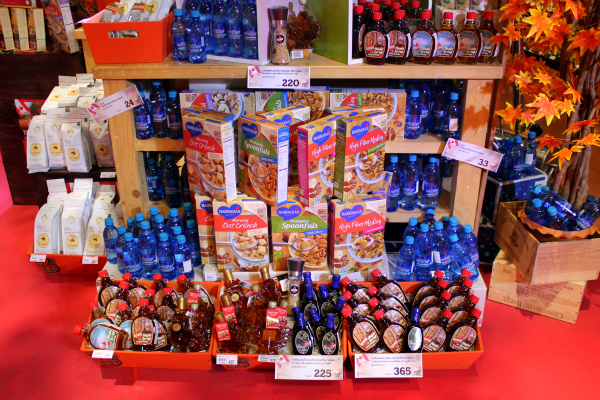 Cereals and maple syrup galore, with plenty variations to choose from.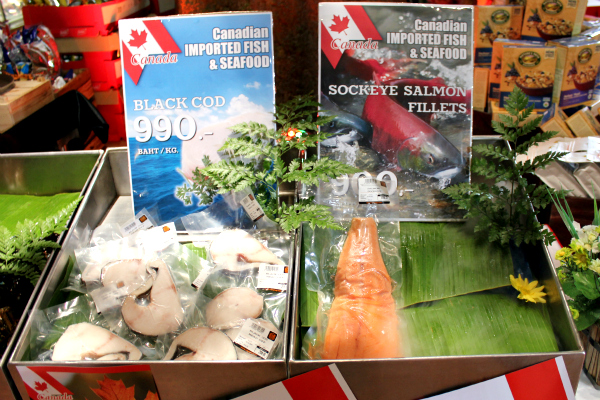 Imported Black Cod on the left and Sockeye Salmon Fillets on the right.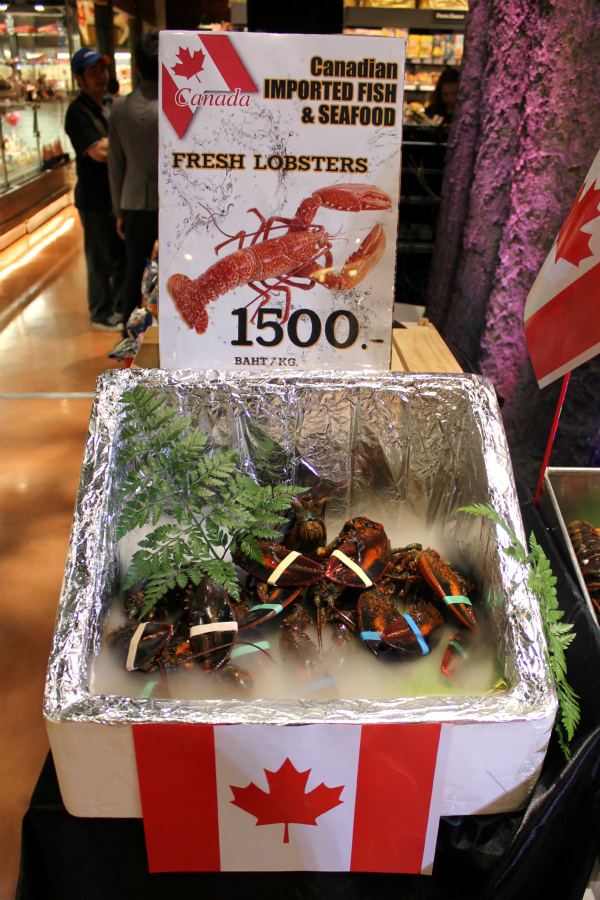 Been wondering where to get some fresh lobster lately?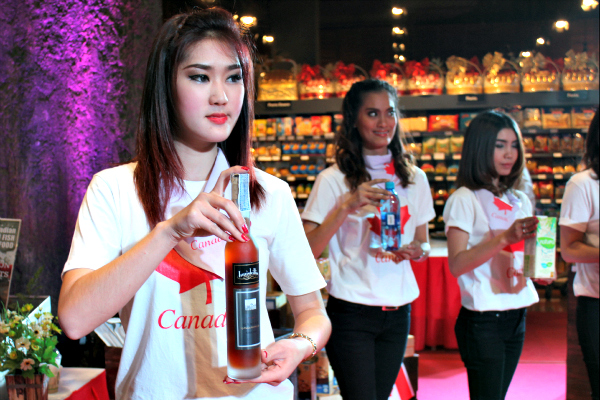 Some ladies showing off the Canadian goods.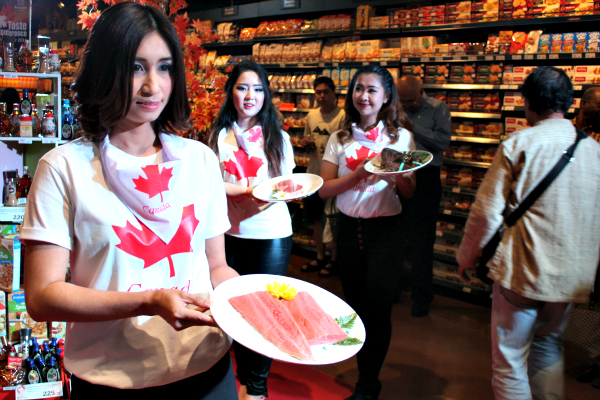 Imported Canadian salmon on display.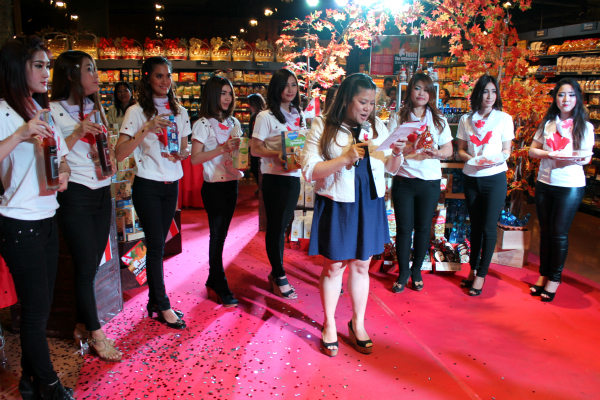 "Okay, I think we've got enough ladies now." Lots of Canadian products!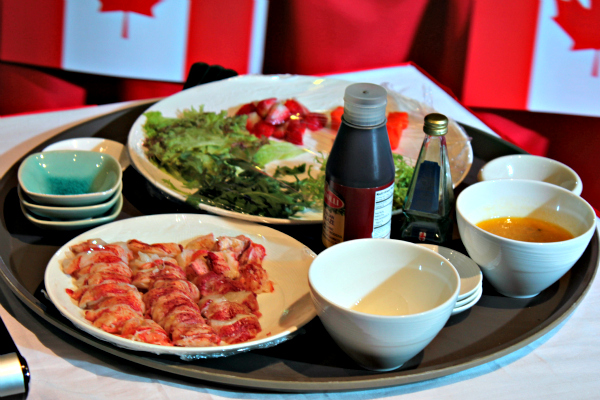 This was the fresh lobster on display, which was served with papaya and passion fruit oil.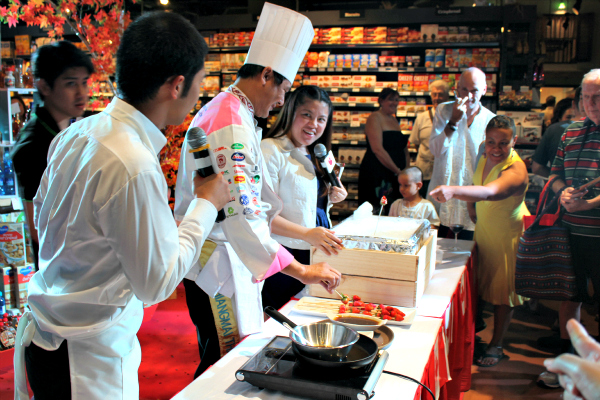 Chefs showing the audience how to make a strawberry and maple syrup treat.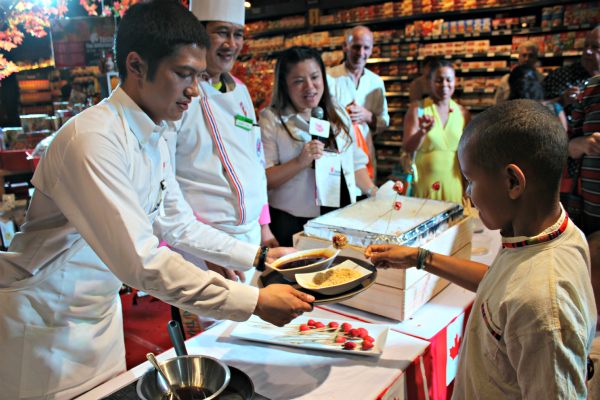 This lucky kid got to make some strawberry treats for himself.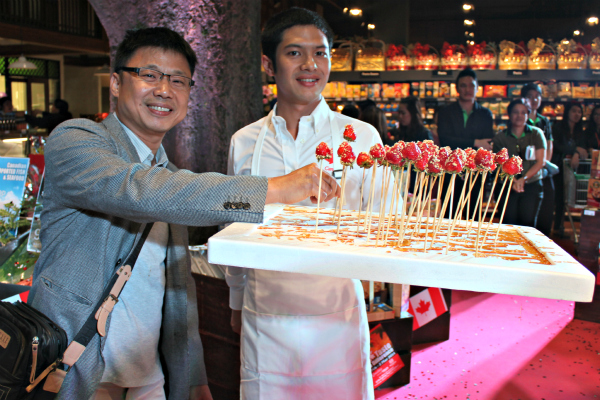 "Can't I just have the whole lot?"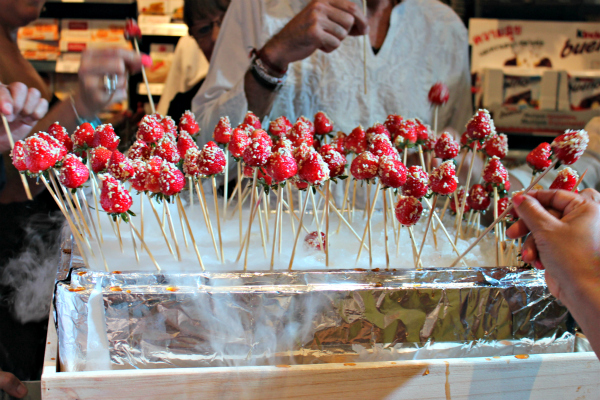 These yummy treats are made by dipping strawberries into crushed almonds and maple syrup.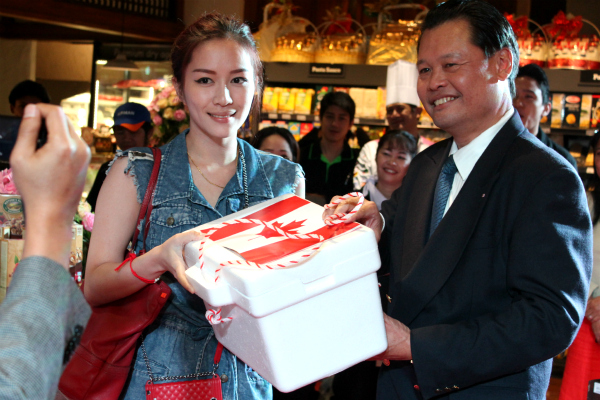 The lucky winner of a live Canadian lobster… perhaps she kept it as a pet?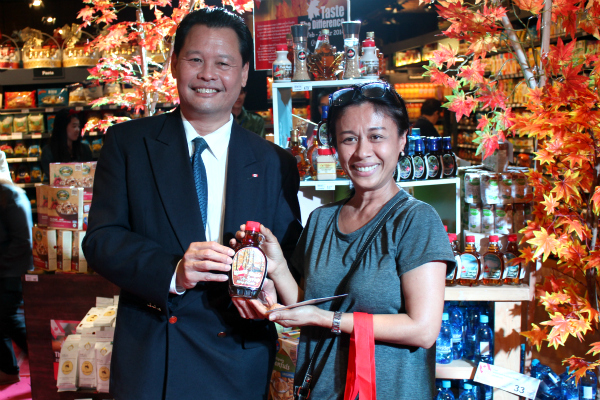 Another lucky winner of some Canadian maple syrup – guess who's having pancakes!