It's all been good news for Thailand! Since 2005, the country's tourism industry has doubled, with 2012 boasting an influx of over 22 million visitors. Movies like "Lost in Thailand" and "The Hangover II" have sensationalized – and rightly so, I might add – bustling cities like Bangkok, which was rated by Lonely Planet and Time magazine as the world's most popular city, with an expected 16 million visitors this year.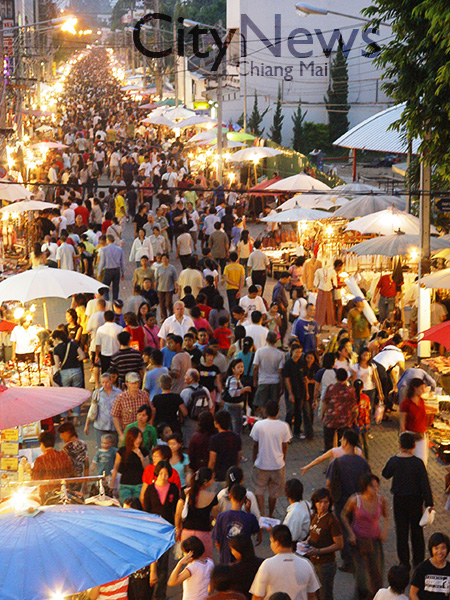 Now, who are the big spenders in this lot…?
Statistics from the Ministry of Tourism and Sports in Thailand relay that the greatest number of tourists in 2012 (close to 3 million) came from China. 2013 has already hosted almost 2 million more, a number that is expected to sky-rocket once high-season hits, meaning almost a quarter of Thailand's 24 million expected tourists will be from China (which, of course, isn't a bad thing).
That being said, while organizations like TAT (the Tourism Authority of Thailand) are scrambling to prepare for the massive influx of farang mounting boats, planes and trains destined for Thailand, it must be considered: is every single one of these transient travellers wanted?
According to an article by The Nation, Somsak Pureesrisak, the Tourism and Sports Minister of Thailand, commented that in order to "achieve the Bt2-trillion revenue target by 2015," Thailand must strategize carefully, and since the focus of such strategizing is on reeling in revenue, Somsak apparently said the tourism industry must "focus more on quality tourists."
I have to admit – my editor and I were slightly perturbed by that comment. Does that mean Chinese tourists are of a higher caliber because (as stereotypes may have it) they are more apt to spend the most money? Are backpackers considered low rank because they live in hostels for 100 baht a night and live off cheap – but also delicious – market meat?
The Nation also reported that TAT plans to "focus on niche markets (spas, weddings, golf, eco- tourism, etc.) because tourists in this category are big spenders." Am I then a lesser quality tourist because I'd rather skip activities like golfing in Thailand because it is something I can do back home in Canada? Does immersing myself in Thai culture, learning the language, roaming the markets and meeting new people not count as "quality" tourist activities?
Coming from a first-world country, I empathize and wholeheartedly understand expanding and maximizing on tourism in Thailand – this will ultimately be a good thing. The AEC (Asian Economic Community) – said to be established by 2015 – has aggrandized a "one country, one vision" mentality among the ten ASEAN countries, thus propagating their prediction that wealth and disparity will eventually be equal amongst all members. In layman's terms, such promises mean that if Thailand makes more money, poverty-stricken countries – such as Laos and Myanmar – with poor infrastructures will also make more money…right?
Despite whether the above will turn out to be true, even hell-bent moneymakers need to remember that most travellers (as Robert Louis Stevenson once said) "travel for travel's sake." For me at least, the beauty of travel lies not in 300 baht massages or 700 baht packages to visit exploited hill tribes on the backs of enervated elephants; it lies in the unknown. Not knowing where you're going, not knowing who you may meet and not knowing how deep your next plunge will be – reveling in these unknowns are, to me, what constitute quality. Why be a tourist, when you could be a traveller?