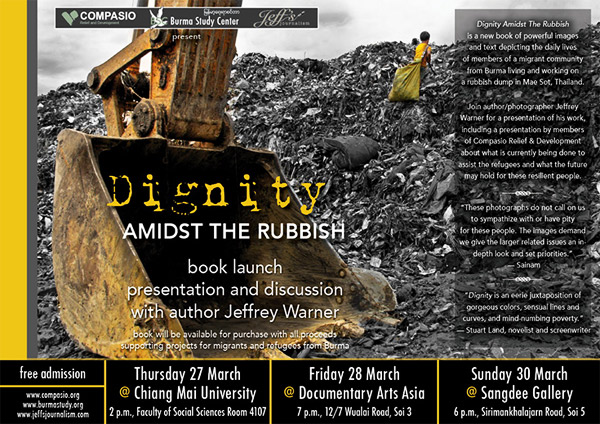 Dignity Amidst the Rubbish, comprised of compelling photographs, prose, and handwritten expressions from members of the dump community regarding their current struggles and future aspirations, will be launched at events in Chiang Mai and Mae Sot — including a special celebration at the dump in early April. Dignity Amidst the Rubbish is a first of its kind.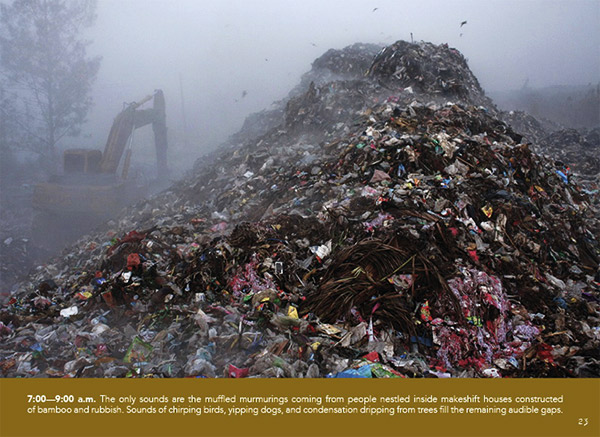 Burma Study Center and Compasio Relief & Development are proud to be presenting photojournalist Jeffrey Warner's new book, Dignity Amidst the Rubbish: Hour-by-Hour with a Burmese Migrant Community, during a series of upcoming events. The author will share his work and offer reflections on his involvement with the Mae Sot dump community, how it's affected him, and the larger global issues which Dignity addresses. Representatives from Compasio will discuss current efforts toward assisting the migrants. All proceeds will support relief projects.
A preview gallery of Dignity Amidst the Rubbish is available at tinyurl.com/dignitypreview.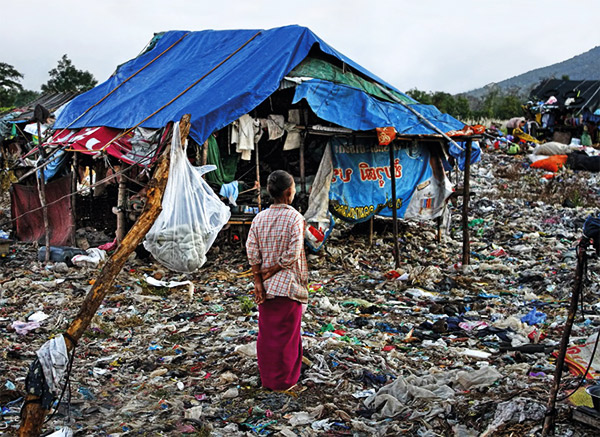 Jeffrey Warner first traveled to Mae Sot, a bustling town on the Thai-Burma border, in 2010. While seeking to learn more about Burma's situation, he met exiled Burmese monk Ashin Sopaka, who took Jeffrey to meet a community of migrants living and working on the local dump. A handful of families from different regions of Burma first settled there in 1990, after fleeing political, social, and economic turmoil in their native country. Today, nearly 400 people eek out a living there by salvaging for recyclable items amongst the trash. More than half of the inhabitants are under 18 years of age, and difficulties with access to life necessities are exacerbated by discrimination and lack of legal protections.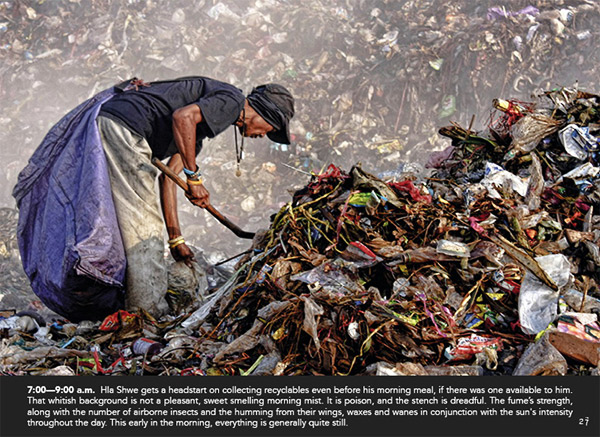 As Jeffrey began immersing himself in daily life on the dump, he began accumulating a series of moving, troubling, fascinating, and beautiful images, which have been exhibited in Chiang Mai three times as this project has evolved. At the same time, Jeffrey had learned of Compasio's education and social welfare projects for Burmese migrants in Mae Sot. The photographer and the non-profit organization partnered on this book printing project that both represents the realities of the dump community as well as raises awareness of the difficulties people from Burma continue to face several years after the initiation of Burma's much-heralded "reform period." Dignity is also being used for raising funds to broaden projects aimed at improving the living conditions of the dump community, and the other Burmese migrants in Mae Sot that Compasio works with.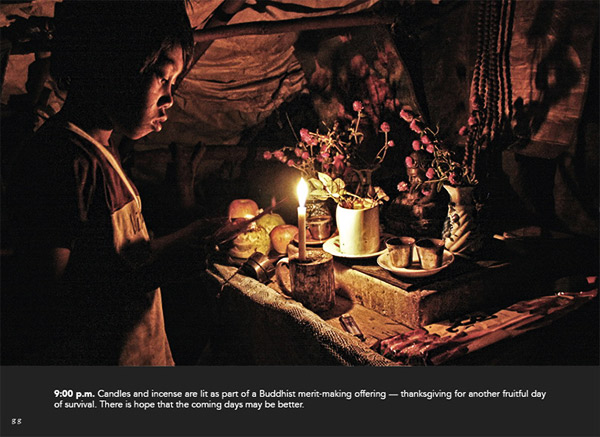 Book launch events will be held in Chiang Mai on 27 March at 2p.m. at Chiang Mai University's Faculty of Social Science (Lecture Hall 4107); 28 March at 7p.m at Documentary Arts Asia; and 30 March at 6p.m. at Sangdee Gallery. Presentations will be held in Mae Sot on 4 April at 6:30 p.m. at Borderline Gallery ?, and 5 April at 6:30 p.m. at Wadee Restaurant. Books will be available at the events, in exchange for a donation — with all proceeds supporting projects for refugees and migrants from Burma. In addition, a special event to celebrate the publication of the book with Mae Sot community members will be held on the morning of 5 April.
For more information, please contact:
· Jeffrey Warner; www.jeffsjournalism.com; jeffsjournalism@gmail.com
· Allan Brown; Compasio Relief & Development; albrown@compasio.org
· Garrett Kostin; Burma Study Center; chiangmai@burmastudycenter.org