This journey through photos will take you from Chiang Mai Gate to Chang Phuak Gate via Loi Kroh Road to Ratpakinai Road, from 9 p.m. to 6 a.m.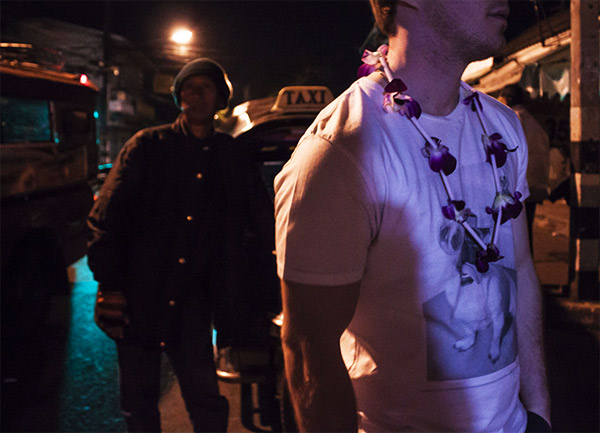 When you arrive in an unknown city you seem to spend much of your time getting lost amongst forgettable buildings and districts whose names you can't pronounce.
When I arrived in Chiang Mai two weeks ago, I decided to take a camera out and just get lost, not really at the standard sights, just in the lanes and streets of the city. I did this only at night, and early in the morning. Here's what I came up with: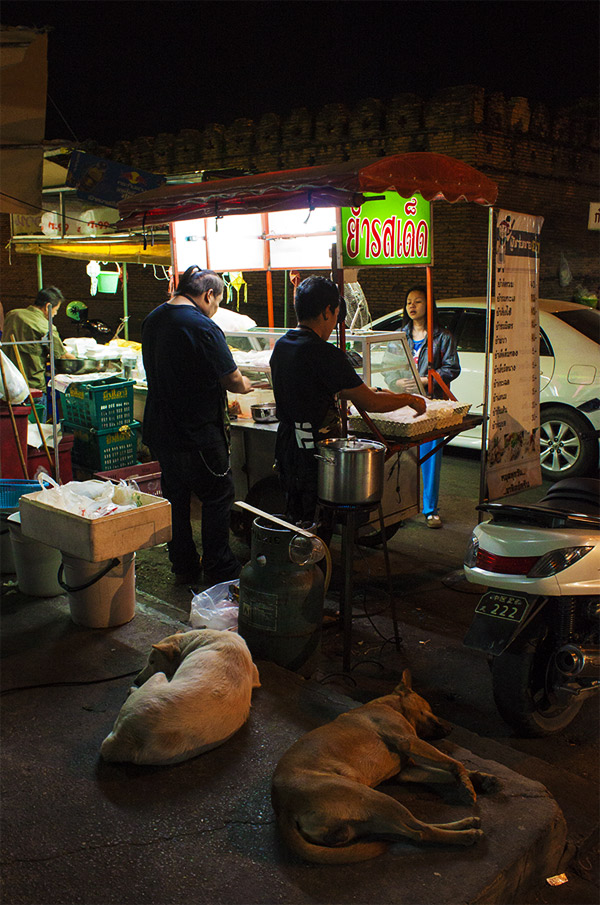 Food stall at Thapae Gate.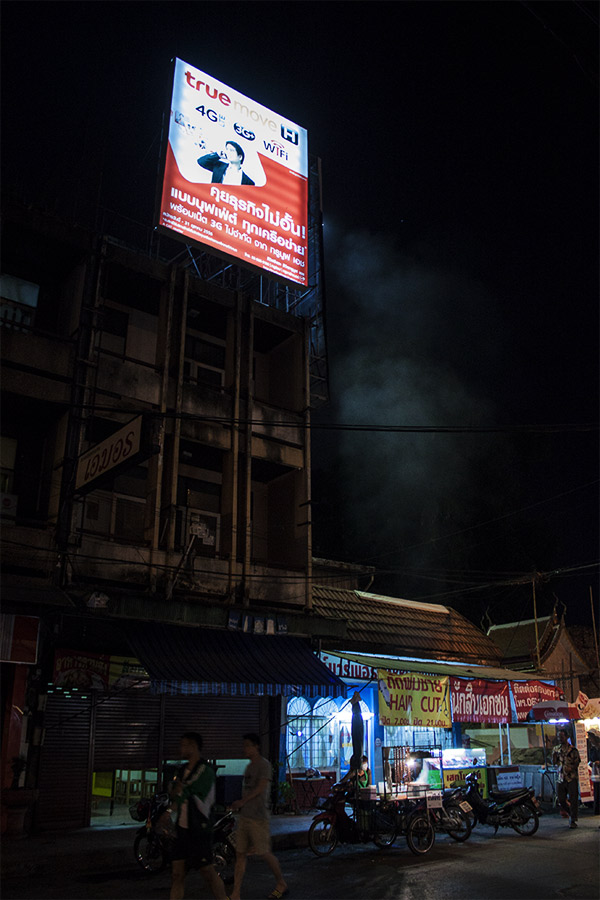 Bright billboard looming over the street.
Follow the white lines.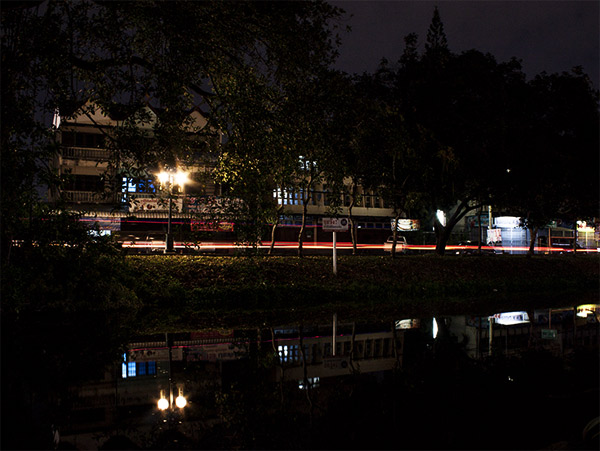 An empty moat road.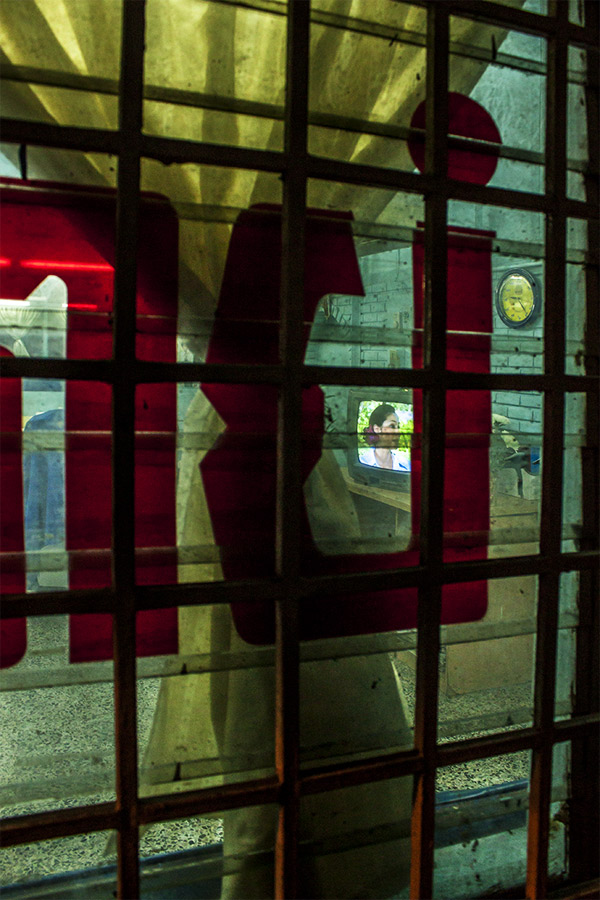 Watching TV through a dirty window.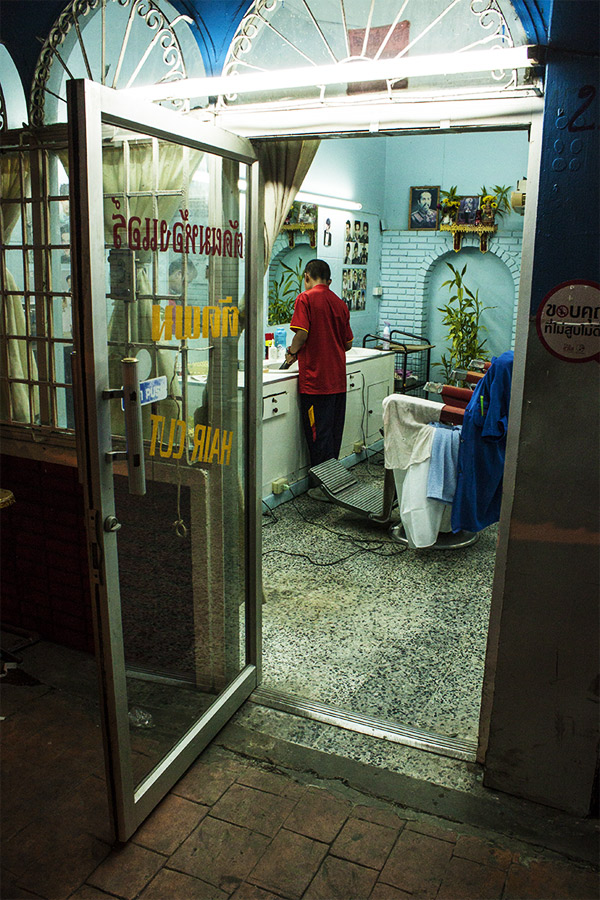 Late night haircut.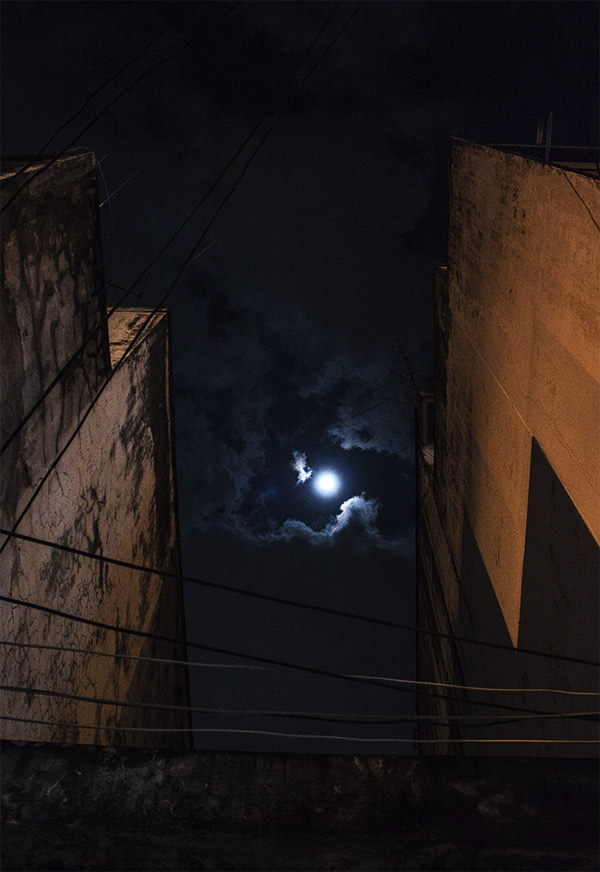 Looking up at the moon.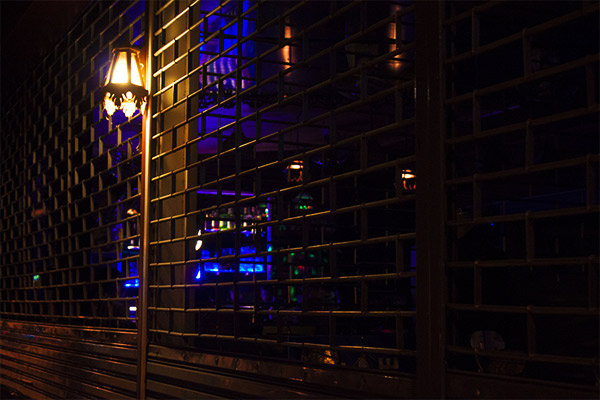 Closing time.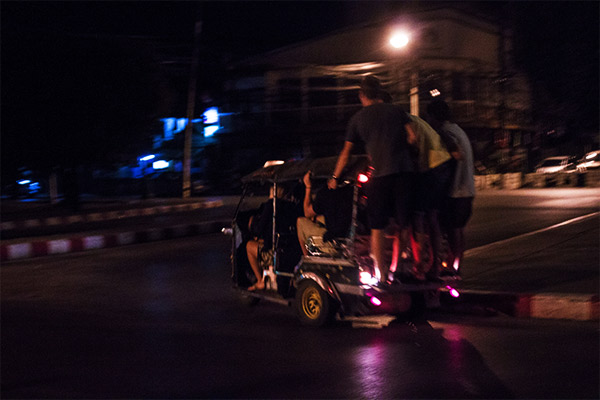 When in Thailand.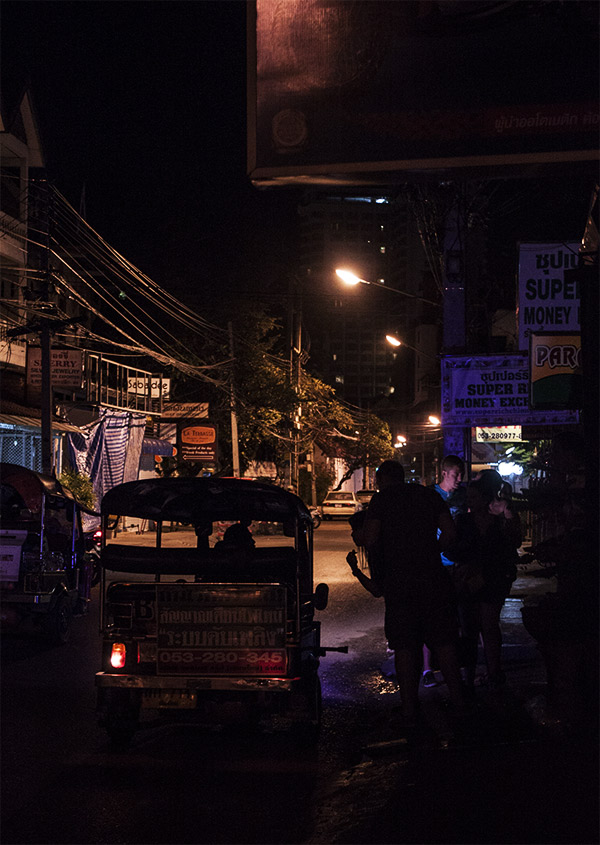 Getting a tuk-tuk.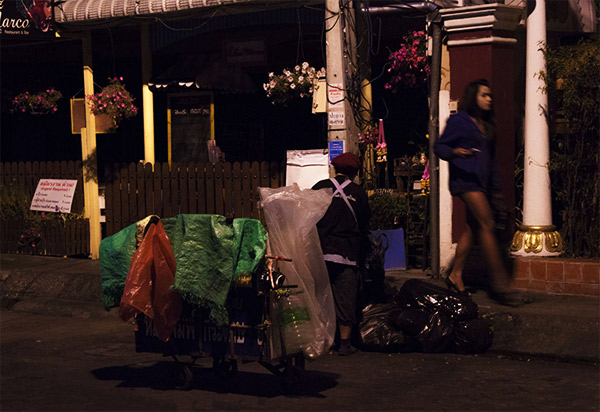 Cleaning up after hours.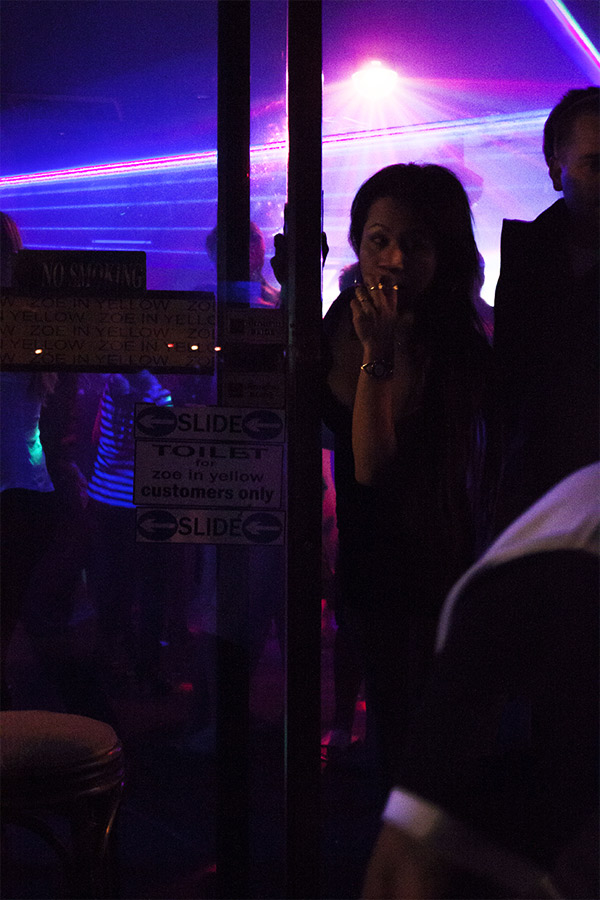 Getting out of it – the club.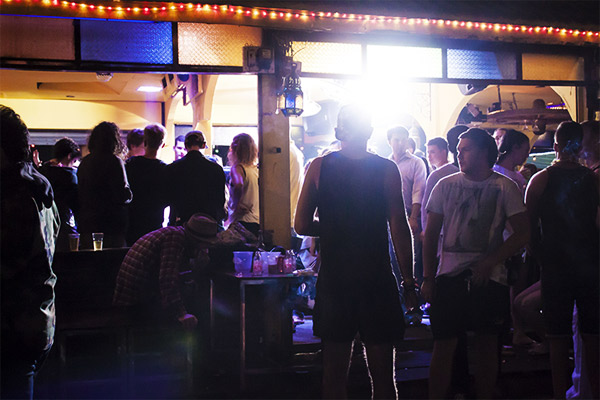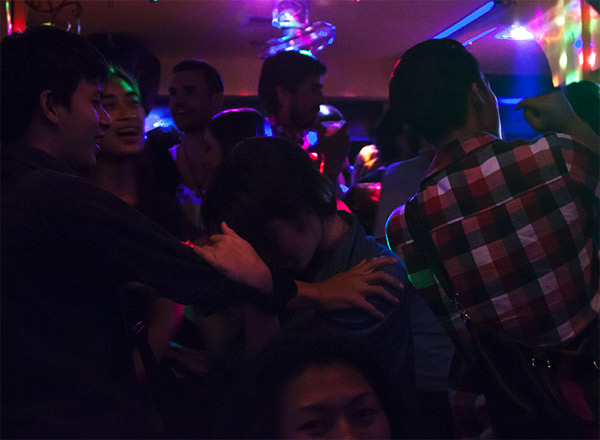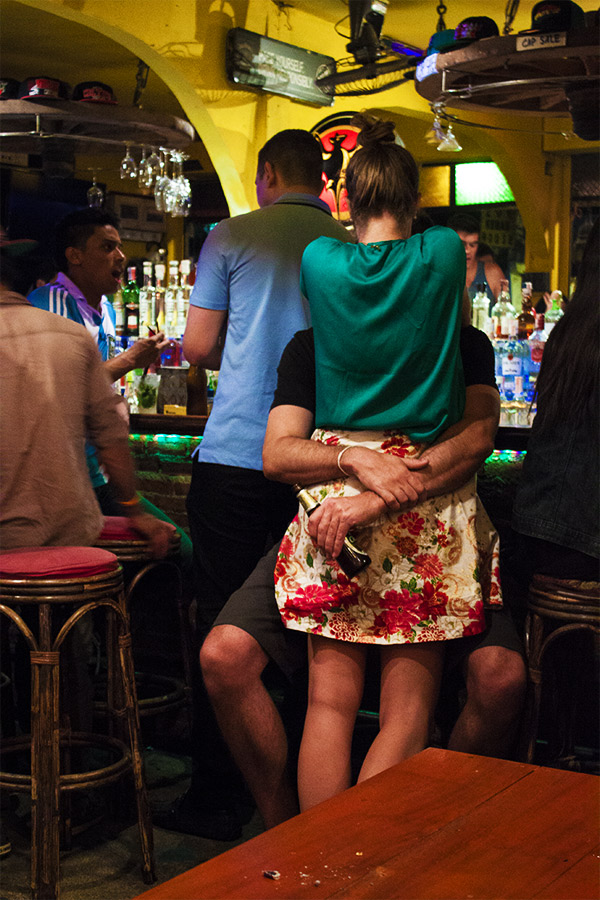 Tourists in love.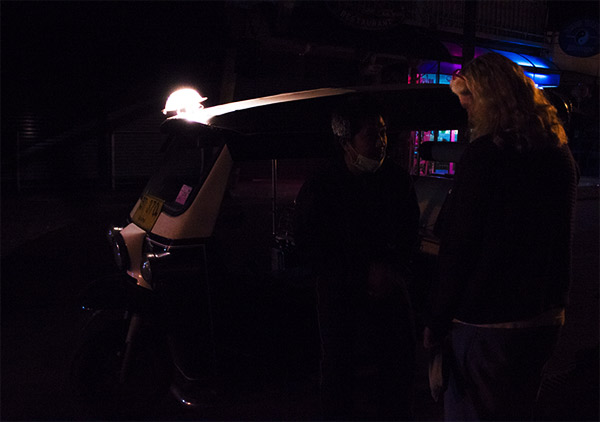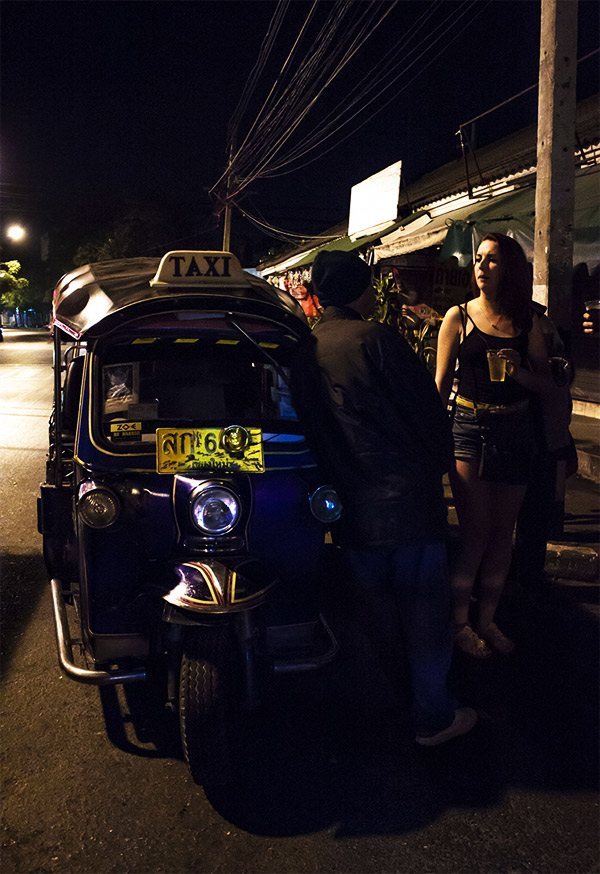 Getting home.
.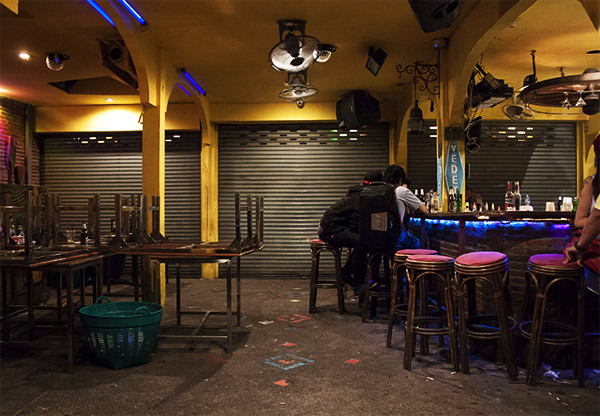 The club after hours.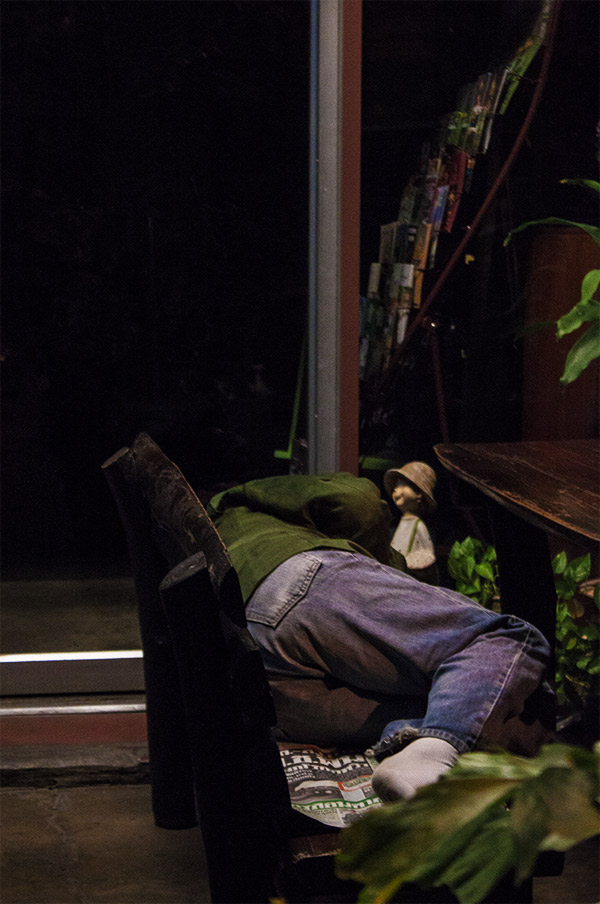 Sleeping where you can.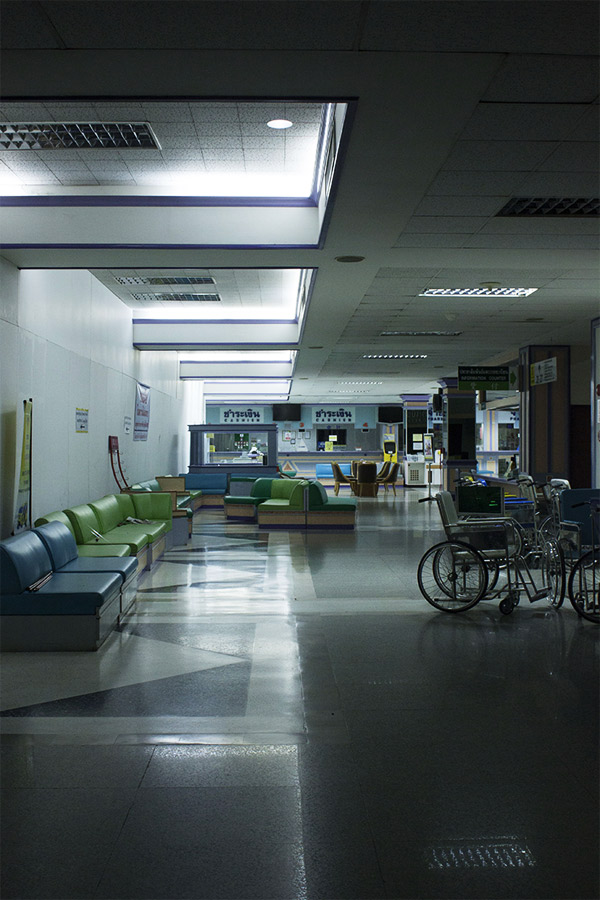 Thankfully it was quiet.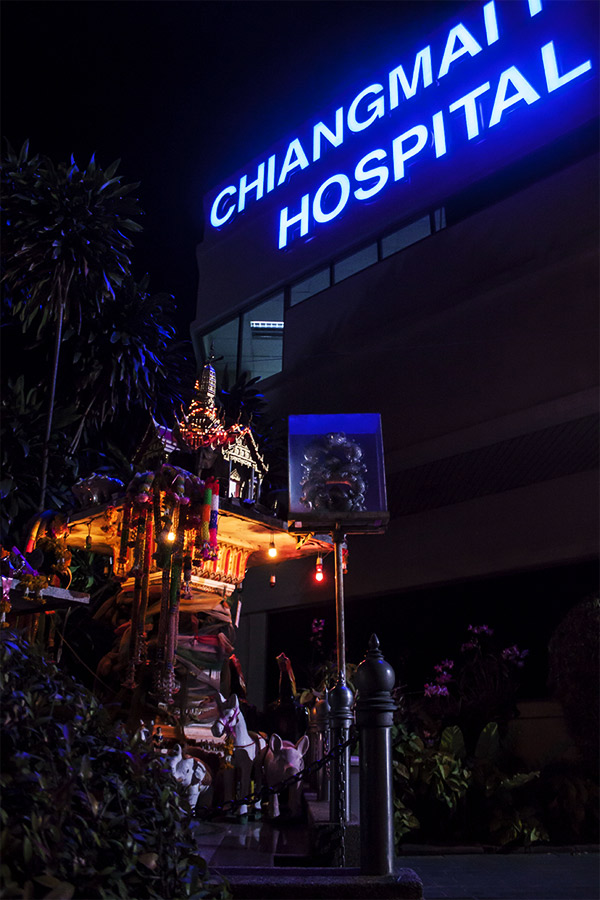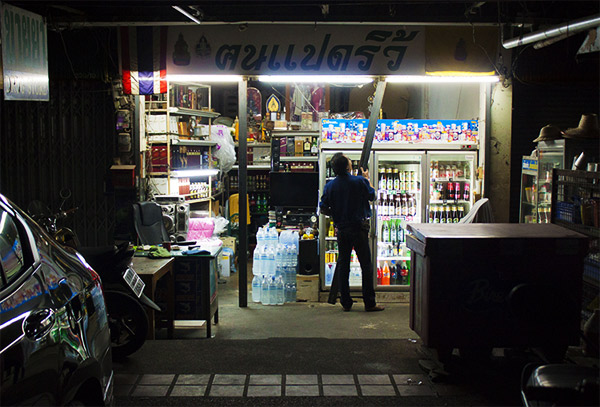 Early morning opening.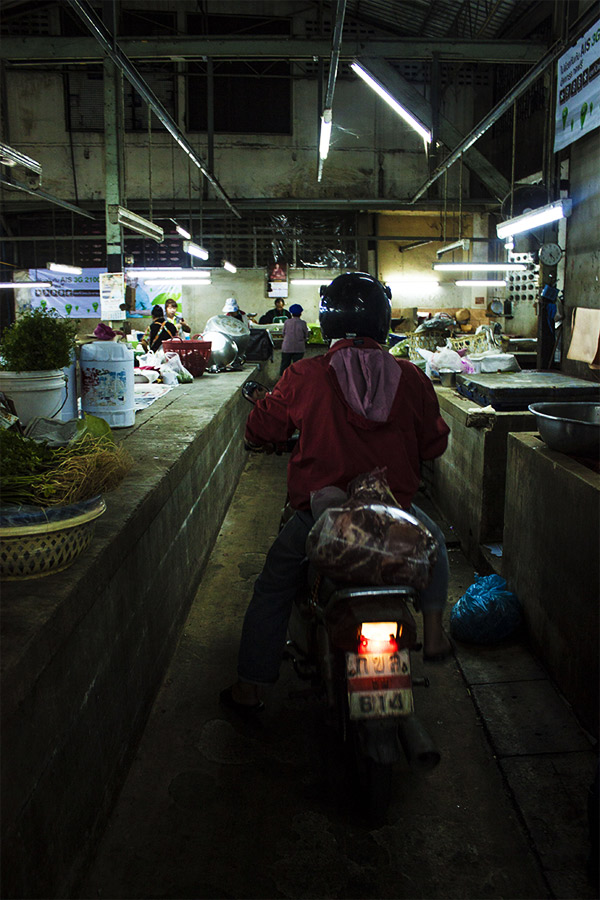 The markets start early.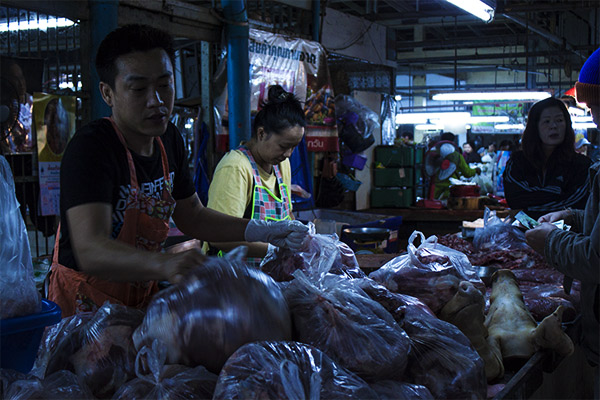 Pigs, a lot of pigs.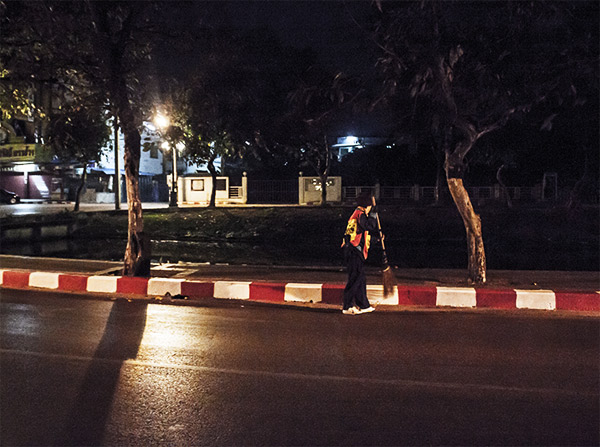 When you're sleeping, they clean.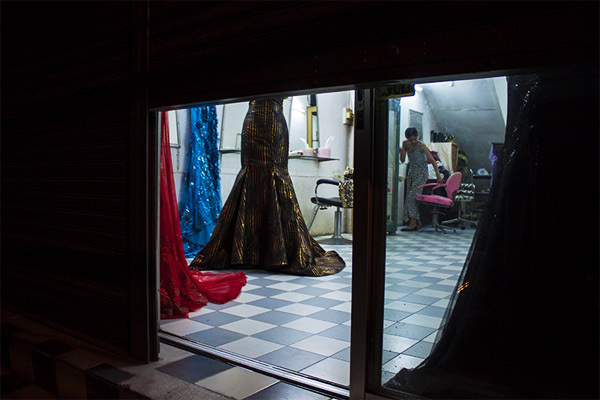 Almost open.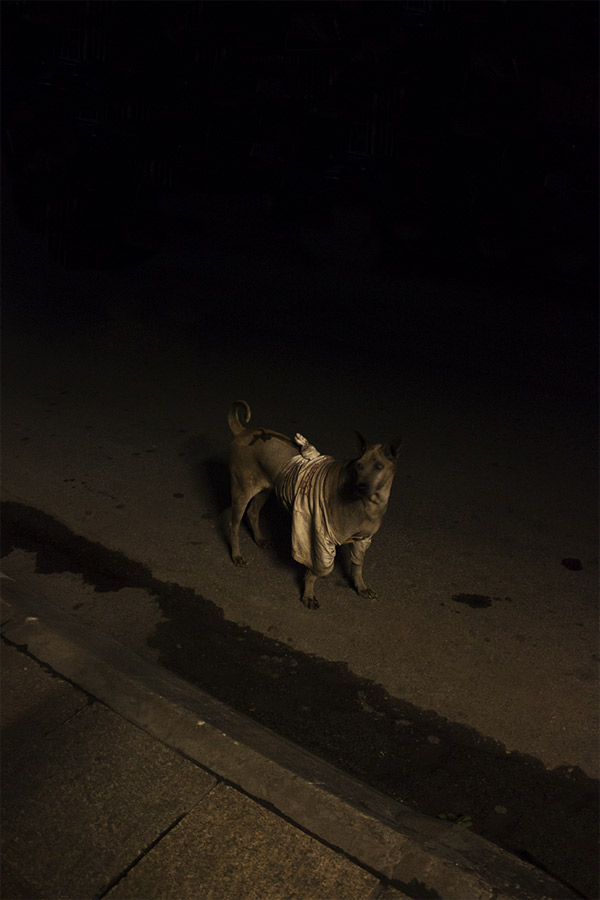 This homeless guy needs a new t-shirt.