As a recent intern for CityNews, and also recently employed by Nakornpayap International School as a summer school teacher, it was suggested that I do an article about NIS alumni. Through interviews with alumni, I would try to capture their most beneficial experiences from the school, where they are now, and what they are doing. I was able to interview four alumni. From the words they shared, I realised that their experiences are not specific to any one school, but can be taken as advice about making the most of your schooling anywhere.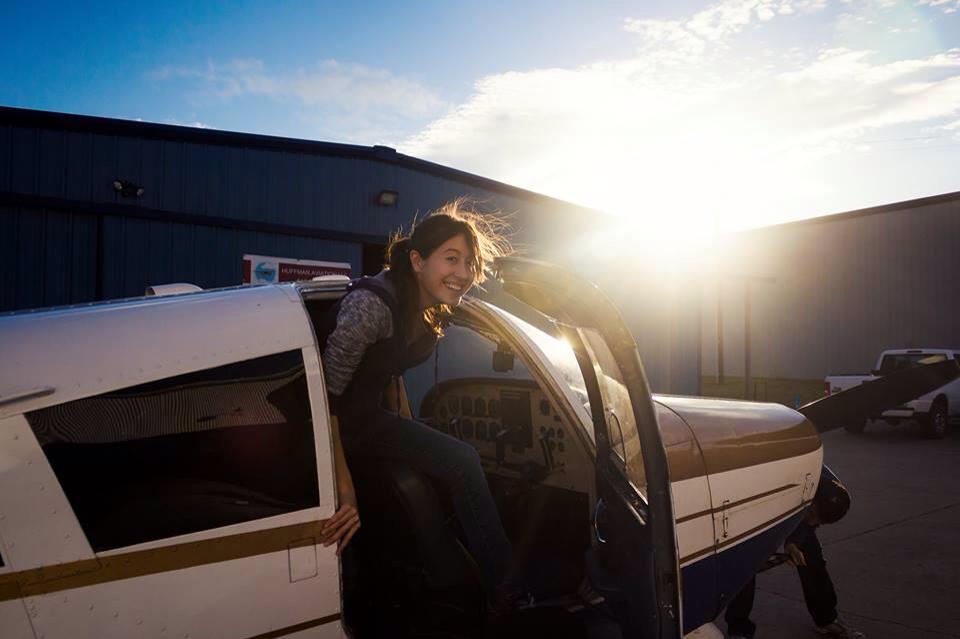 Susan Read
Gaining Confidence
Susan Read spent most of her youth growing up and going to school in America, but went to NIS for high school. Her mother is Thai and her father is American. She is currently at a university in Florida, studying Aeronautical Science and also works part-time with her school's flight department. She has a passion for flying and being a pilot. However, she did not always have the confidence to pursue what is soon to be her career.
"I was shy before I went to an international school," Susan admits. "In America, the only thing I did outside of my regular studies was orchestra. In Chiang Mai I did a little bit of everything: sports, dance, journalism, yearbook, and even worked with younger students in our sports leadership program. If I never came out of my shell, I would have never gained the confidence to be a pilot."
Asked about making choices and piloting, she says, "When you're flying and an issue comes up, you have to deal with it and stick to your decisions. There's no room for self doubt."
For a girl who used to think of herself as shy, Read now plans on teaching others to be pilots as a flight instructor. She says she owes it all to putting herself out there, trying lots of different social activities, and learning about herself.
Chanisara Netsuwan
Experiencing Diversity
Chanisara Netsuwan is best friends with Susan Read through their time together at NIS, as I found out during our interview. She considers herself American-Thai, explaining that although she is actually full Thai by blood, she was born in America and has spent more of her life there. She is studying Aerospace and Mechanical Engineering in Ohio. "I'll make the planes, Susan can fly them," she jokes.
She says the experience of a culturally diverse international school has been one of the biggest benefits of her time at NIS. "There are so many students with different backgrounds and different first languages. America, Korea, China, Japan, Europe…but we all talk to each other in English. I learned to be patient with communication."
About how this experience continues to benefit her today, Netsuwan says, "At my university in America there are also a lot of international students, so the patience in communication goes a long way. Also, employers are always looking for culturally diverse people."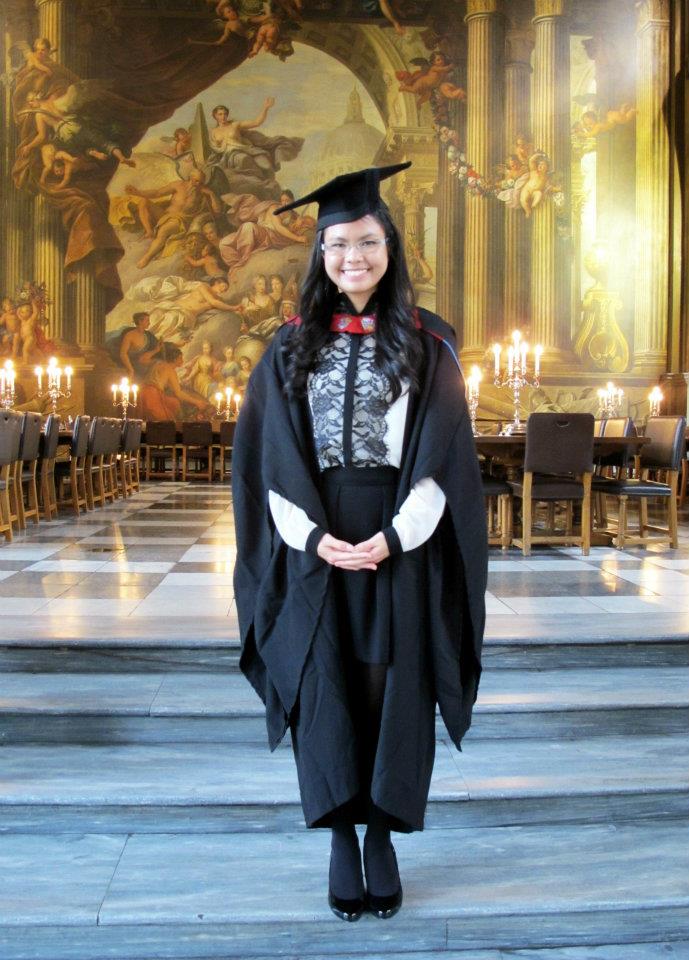 Piriyapa "Eve" Putsongkram
Transitioning
Piriyapa "Eve" Putsongkram is full Thai, born and raised in Chiang Mai. Today she is General Manager at Airport Resident Chiang Mai, a freelance English language coach, and founder of Chiang Mai Student Housing, an accommodation service for international students in Chiang Mai. Though she is fluent in English now, this was not always so.
Piriyapa went to Thai schools until grade nine when she attended NIS for high school. "I struggled quite a lot during my transitional phase from a Thai school to an international school, especially when I had to speak and use English in all of my classes," she says. "Everyone made me feel comfortable very quickly though. The teachers, staff, and students were all very supportive and were always available when I needed extra help and support."
After graduating from high school, Piriyapa went on to study in the UK. First a degree in business studies from the University of Greenwich, followed by a Masters degree in education (psychology) at the Institute of Education, University of London. From a girl who at first struggled in an all English curriculum, she is now fluent in English and even spends some of her time as an English language coach. "Self-belief is a valuable lesson," she says.
Pim Preston
Taking Advantage of Opportunity
Pim Preston is half British and half Thai. She grew up in England and moved to live and study in Thailand when she was 13. Her most memorable experience at NIS was taking dance class every year. "It was challenging, and physically demanding sometimes, but I gained so many skills," she recalls. "My dance teacher showed us the importance of being confident, and not being afraid when performing in front of a crowd."
Pim learned a lot from her experiences at NIS. "The more you do, the better. If you get the opportunity to be a part of a club, or take a summer internship, you should just do it. Try out different things, and the more experience you have, the better you will perform. Even if something is difficult, you should keep at it because what you get in the end is worth it. When opportunities arise, the best thing you can do is take it before someone else does."
Pim even did an internship with Chiang Mai Citylife during one of her years at NIS. She is currently studying Media Communications at Webster University Thailand Campus.
She concludes with these words for young students, "If you know what you want to do after you graduate from high school, make sure you prepare yourself for it."