Recently, I wrote about The ASEAN Mutual Recognition Arrangement for Tourism Professionals (MRA-TP). The ASEAN MRA-TP is an agreement between ASEAN Member States (ASM) concerning the mobility of ASEAN Foreign Tourism Professionals (FTP). Concerned with wanting what I wrote to be a factual as possible, I wrote to ASEAN to ask their opinion on my summary of the MRA-TP.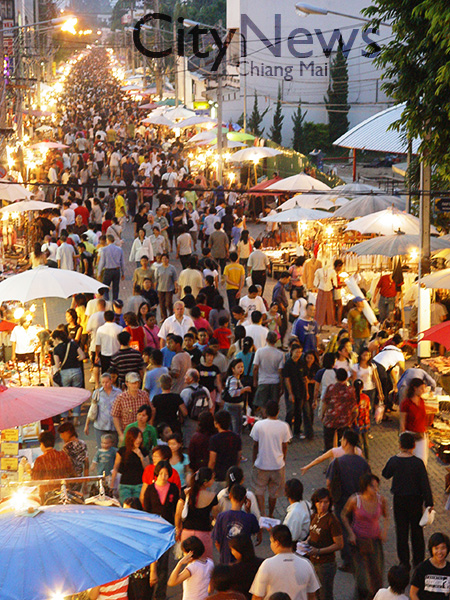 I received a reply from Mr. Eddy Krismeidi Soemawilago, who is a Senior Officer for the Infrastructure Division[1] at the ASEAN Secretariat in Jakarta Indonesia (ASEAN HQ). The following is his reply.
"Thanks for your interest in writing about ASEAN MRA on Tourism Professionals. In general, your writing has captured key components of the MRA. To further upgrade the content, I'd like to provide you following input:
1. Mobility of FTP is by "invitation". Based on MRA agreement, FTP must register in the ASEAN Tourism Professional Registration System (ATPRS). This system is a 'matchmaking' platform between FTP and potential employer. Only after FTP fulfill requirements of employer, they can only move to other ASEAN Member States. Therefore, each country may not be flooded by FTP if there is no demand from country concerned. ATPRS is currently being developed.
2. Through MRA, ASEAN Member States will increase the quality of tourism/hospitality services.
3. Respective ASEAN Member States tourism standards will need to be mapped with ASEAN tourism standards. Those that are higher than ASEAN tourism standards, can be considered as ASEAN standards. But those that have not been in par with ASEAN tourism standards will need to establish 'catch-up' programme.
4. Some ASEAN Member States are considering to impose requirements to tourism/hospitality industry to have ASEAN certificates for their employee (e.g., 5% from total employee in 4 stars and above rating hotel)
5. English is basic requirement for this MRA. Those that could not speak English would not be able to mobile to other ASEAN Member States.
6. Regional Secretariat to support the implementation of MRA on Tourism Professionals will be established in Jakarta in 2015.
Hope helps in generating better understanding about MRA on Tourism Professionals."
Mr. Soemawilago's point #5 caught my attention. Some of my concerns centered on the MRA-TP training only using Thai language and the only being used hotel and tourism organizations will source Foreign Tourism Professionals.
The MRA-TP is somewhat vague about how well the person will need to speak English in order to take advantage of this agreement. While it's easy for me to read English because I'm a native English speaker, most Thais are not.
In order to train the Thai Tourism Professionals, Thailand's Ministry of Tourism and Sport is creating an e-learning system[2]. Some of my concerns are assuming the e-learning system will use Thai language to instruct, English will once again be ignored in Thailand. In defense of the Ministry of Tourism and Sport, I haven't asked if the e-learning system will be in Thai, English or both. At this point it's still in the development stage and no announcement has been made from Thailand either way. However, the importance of English to Chiang Mai and the rest of Thailand cannot be stressed enough.
For example, according to the Education First's English Proficiency Index[3] (EF EPI), Thailand ranks 53 out of 54 non-English speaking countries in English abilities. Thailand falls under the "Very low proficiency" column in this report. Also, an October 5th, 2013 report in the Nation Newspaper[4] quotes Dr. Surin Pitsuwan, the former Secretary General of ASEAN, speaking about Thailand's EF EPI ranking, "That is a dismal state of affairs to be in, when we know well that export growth, GDP expansion and even per capita income increases have direct correlation with English proficiency. I insist, that with a higher proficiency in English today, Thailand's competitiveness will increase many times over tomorrow."
I shared my concerns with Mr. Soemawilago about the English requirement as well as the online job board the "ASEAN Tourism Professional Registration System (ATPRS)" ending up as a job board for only for internal use in Thailand. Mr. Soemawilago promptly sent me a reply.
1. The aim of MRA is to facilitate mobility of FTP among ASEAN Member States.
2. FTP couldn't work in other ASEAN Member States if he/she doesn't speak English. You could imagine how difficult if he/she can't communicate with others in other ASEAN Member States. English is the requirement for FTP to obtain certificate that is recognized by ASEAN.
3. English requirement would be based on related job-title. Example, if he/she posses ASEAN housekeeping certificate 2, he/she must be able to communicate basic English according to this job-title (housekeeping). For this, there will be English test requirement to implement the MRA with minimum charges. This system is expected to be attached with ATPRS.
4. Member States may always translate all MRA materials into their respective languages. This would support the implementation of the system at national level. Those certificate would be for national certificate. They would not be eligible to be recognized as ASEAN Certificate. At the same time, they would not also be eligible to move and work in other ASEAN Member States using ASEAN MRA mechanism.
Mr. Soemawilago's comments were clear about the importance of English and how it is required to obtain a certificate that is recognized by ASEAN. The only people who will be able to take advantage of this program are the ones who can speak English at the level of the certificate the FTP is trying to obtain.
The MRA-TP is scheduled for a soft launch in 2014 and full implementation by May, 2015. Some of the material needed to teach and assess FTPs is already available on the ASEAN website. The rest are under development. The Thai Ministry of Tourism and Sport are slowly releasing information in Thai but the amount of information that needs to be translated into Thai is extensive.
Over the next few months, the pace of the march to the AEC will seem to apparently increase. In reality, it's not increasing, it's just people are now waking up to the fact the integration process is almost complete. The MRA-TP is part of that process and for Hotel and Tourism Organizations, it is better to understand this process sooner than later.
"The Impact of the ASEAN Mutual Recognition Arrangement for Tourism Professionals (MRA-TP) on the Hotel and Tourism Industry in Chiang Mai" is the title of my thesis I'm writing for my MBA degree at Payap University. If you have questions, concerns, or comments about what I've written please feel free to email me at richard_h@payap.ac.th and I will do my best to answer them.
[1] The Infrastructure Division is a subsection of the Finance, Industry, and Infrastructure Directorate which fall under the AEC Department.
[2] http://www.mots.go.th/ewtadmin/ewt/mots_eng/ewt_news.php?nid=3023&filename=index01
[4] http://www.nationmultimedia.com/national/Improving-English-skills-is-vital-Surin-30214891.html