CityNews – Eight of Thailand's spectacular beaches have been voted by international visitors to be among the top 25 beaches in Asia, according to TripAdvisor's latest poll, the 2014 Travellers' Choice Awards.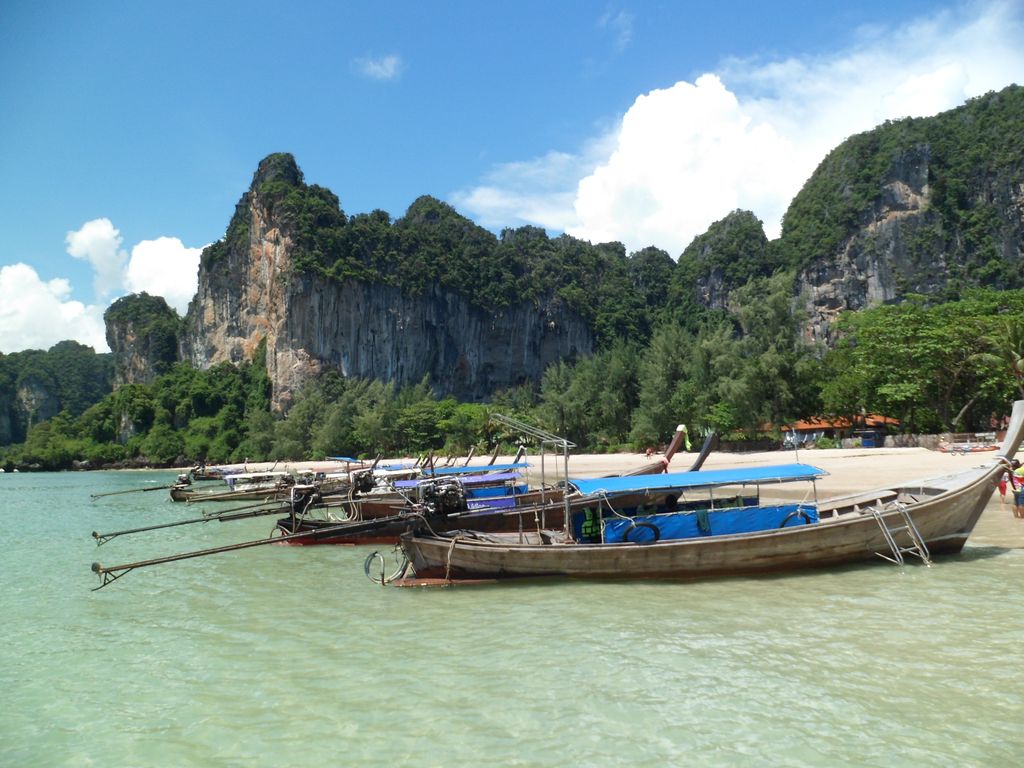 Rai Le Beach
This latest international acclaim came just less than a month after five of the kingdom's most pristine islands were honoured among the world's best by, also, TripAdvisor travellers (TAT Newsroom, 5 March, 2014 – Thailand's Island Gems voted among the world's best by TripAdvisor travellers)
In the top 25 beaches in Asia, three of Thai beaches were voted in the top 10 – Nai Harn Beach (No. 5), Rai Le Beach (No. 7) and Phra Nang Beach (No. 10). Five other beaches are Kata Noi Beach, Long Beach at Ko Lanta, Freedom Beach, Karon Beach and Salad (Thai word for pirate).
Mr. Thawatchai Arunyik, TAT Governor said, "Thailand has long been known as one of the world's best destinations for sun, sea and sand holidays. Apart from these eight beaches that have been acclaimed by the TripAdvisor travellers, there are many more beaches in the country for tourists to enjoy both along the west coast of Andaman Sea and on the Gulf of Thailand."
Out of eight Thailand's beaches voted in the TripAdvisor's 2014 Travellers' Choice Awards' Asia's Top-25 list, four are in Phuket, three in Krabi and one in Surat Thani.
Nai Harn Beach, which was ranked the highest among Thailand's beaches that were voted into the list, is one of Phuket's most popular tourist destinations, but it has successfully retained its natural charming beauty, clean and tranquil atmosphere.
Also on the beautiful island of Phuket, Kata Noi offers soft sand, crystal clear water and the lush green jungle backdrops while Karon Beach boasts a 5-km stretch of fine white sand. Last, but not least, Freedom beach is secluded in a private bay near the popular Patong Beach, and offers a stretch of soft powdery white sand.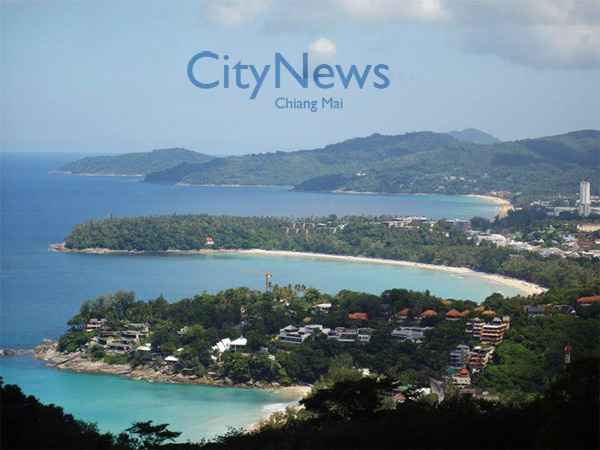 Phuket's famous 3 Beaches Viewpoint, also called Kata or Karon Viewpoint. The nearest beach seen in this picture is Kata Noi, then Kata, and then Karon.
Next to Phuket, the lovely Krabi province saw three of its pristine beaches much loved by TripAdvisor travellers. Rai Le and Phra Nang Beaches are both a part of the Rai Le peninsula and are only accessible by boat. These tranquil, relaxing beaches with jaw-dropping scenery have limestone cliffs that attract rock climbers from all over the world.
Also in Krabi, Long Beach (Hat Yao) belongs to TripAdvisor's 2014 Travellers' Choice Award's top-10 island Ko Lanta. This beach is said to have the softest and finest white sand in all of Krabi beaches.
While most of the beautiful Thai beaches that were voted into the Asia's top-25 list are located on the west coast of Andaman Sea, a charming beach in the Gulf of Thailand has also taken a place in the heart of the globetrotters. Salad Beach is about 600 metres long and is said to be one of the prettiest and most unspoiled beaches on the famous Ko Phangan, offering picturesque white sand mixed with dead coral in places.
For the complete list of winners from the 2014 Travellers' Choice Beaches, as well as reviews and candid traveller photos, go to http://th.tripadvisor.com/TravellersChoice-Beaches