It's quite a common thing in Chiang Mai, especially with young people, to fill up on food after the pub closes. Fried chicken and larb are usually the order of the day, quite a distance from the UK doner kebab, or a big steaming portion of Montreal poutine, but equally as good after a few drinks. We've come up with a list of Chiang Mai's favourite after midnight eating spots. Expect them to be packed most nights.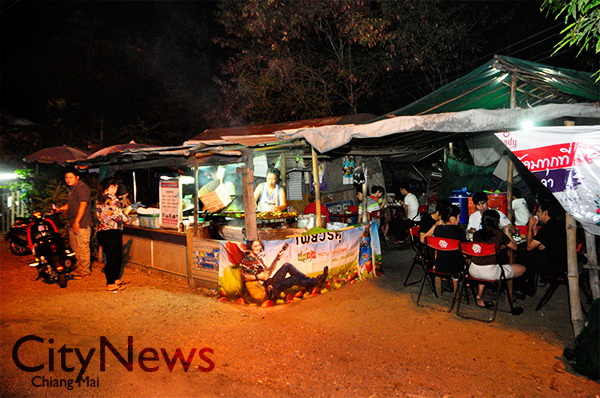 Welcome to the Larb Bunker
Midnight fried chicken (Kai-Tod-Tiang-Kuen)
This place is maybe the most famous in Chiang Mai for post-party-prandials (PPP – there, I've coined a new abbreviation). It's small place dedicated to Lanna food, such as sticky rice, Lanna dips (nam prik), and its signature fried chicken. Open every day from  midnight. Located on Kam Pang Din Rroad.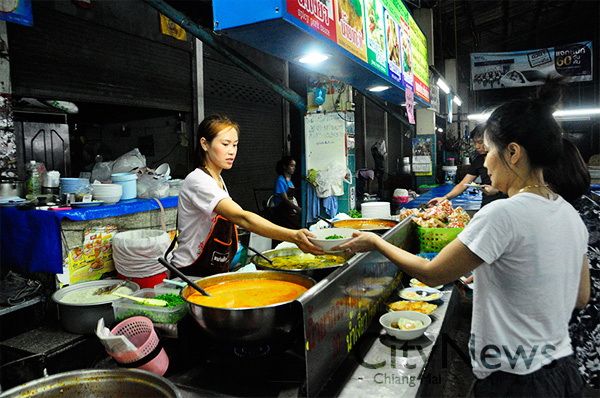 San Pa Koi Thai Noodles
Larb Bunker
Bunker! We love the name. Lanna nosh at super-duper cheap prices.  Only 10 baht for 1 dish (small dish). I guess you could say it Chiang Mai tapas. It prides itself as being the most authentic Lanna food restaurant.  Open after midnight every day. Located on the Chiang Mai – Lamphun Road before you get to Nong Ho.
Chang Puak Market
Chang Puak market is open all evening but after midnight you will find two places open, one is Kaw-Mun-Kai, and another is Pork Basil by K.Mae, serving some of the best pad kapow moo this side of Siam.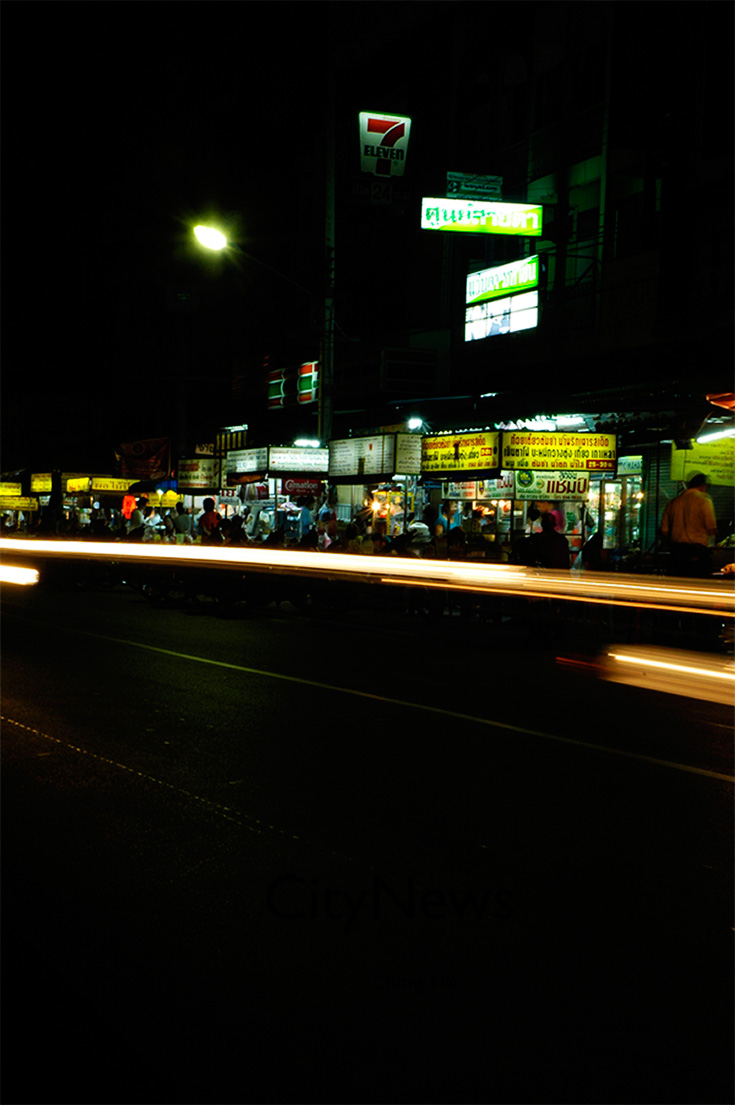 Sompet market is also open late at night
San Pa Koi Thai Noodles
Near San Pa Koi market this little restaurant is always lively after midnight. You'll meet tons of young party revelers eating noodles here late at night.  They even serve some western style food. Open every day from 7 p.m. 'till morning.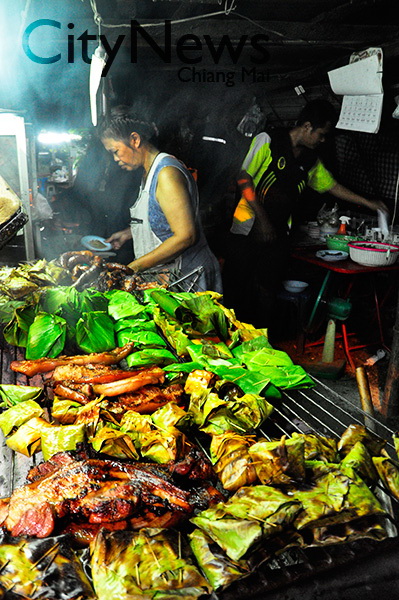 3 Yellow Noodles
This noodle spot on Suthep Road is most popular with young folk who've been partying on Nimmanhaemin. If you've already spent a load of cash, don't worry because these noodles are delicious and go for pennies.