Chiang Mai Mayor resigned his position on 6th September to enter a monastery following the death of his uncle Pakorn according to ChiangMai-Mail.com, but as billboards posted high around the town show he is standing for re-election in November.
In the interim does this mean that since he is now a monk that Thai etiquette decrees he cannot be criticized?
Does it mean he cannot be quizzed about his policies and performance?
What might he say about the practice pictured below which continues anew in his absence and was reported last January?
These photos were taken at the Chiang Mai railway station which is closed for six weeks while tracks are repaired. "Extreme pruning of trees on the municipal pathway", I thought, and suggested to the vendors trying to keep cool under their umbrellas that the 7-eleven store across the road was seeking exposure to would-be customers alighting from the trains. I was firmly corrected and told that the huge advertising sign, for yet another housing project, was very expensive.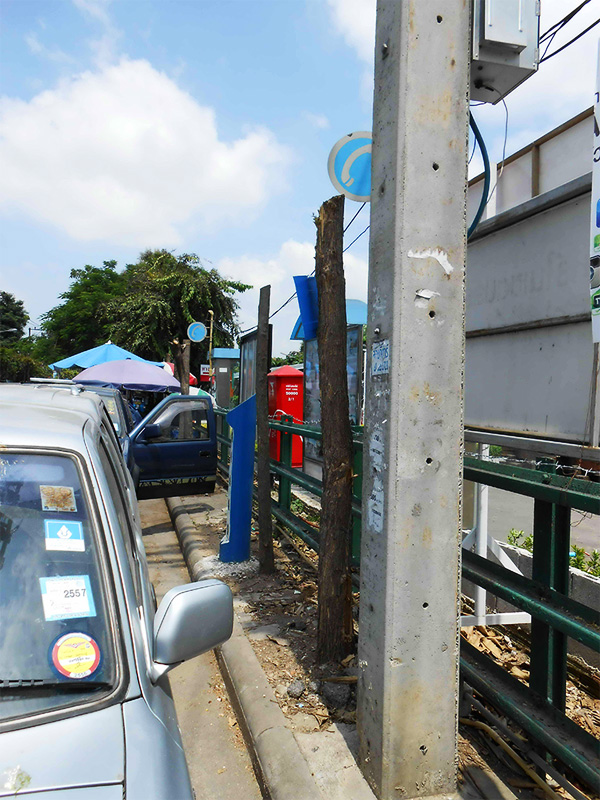 So it appears the "tree care" policies of the municipality remain consistent, with or without an elected Mayor.
However my apologies to Mister 7.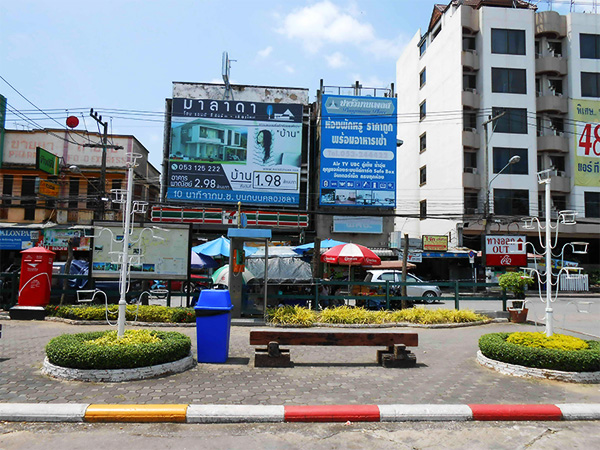 Elsewhere along the City Moat the race is on the make this green area even greener with the planting of "instant", almost rootless trees before the election. The same expensive trick was tried at the Huay Kaew corner when the previous Mayor Dr Bang held the office and most of them died.