CityNews – Chiang Mai Provincial Office of Tourism and Sports collaborated with the provincial office in Mae Hong Son, Lampang and Lamphun to give the media a chance to explore tourist attractions in the Greater Mekong Sub-region (GMS) area.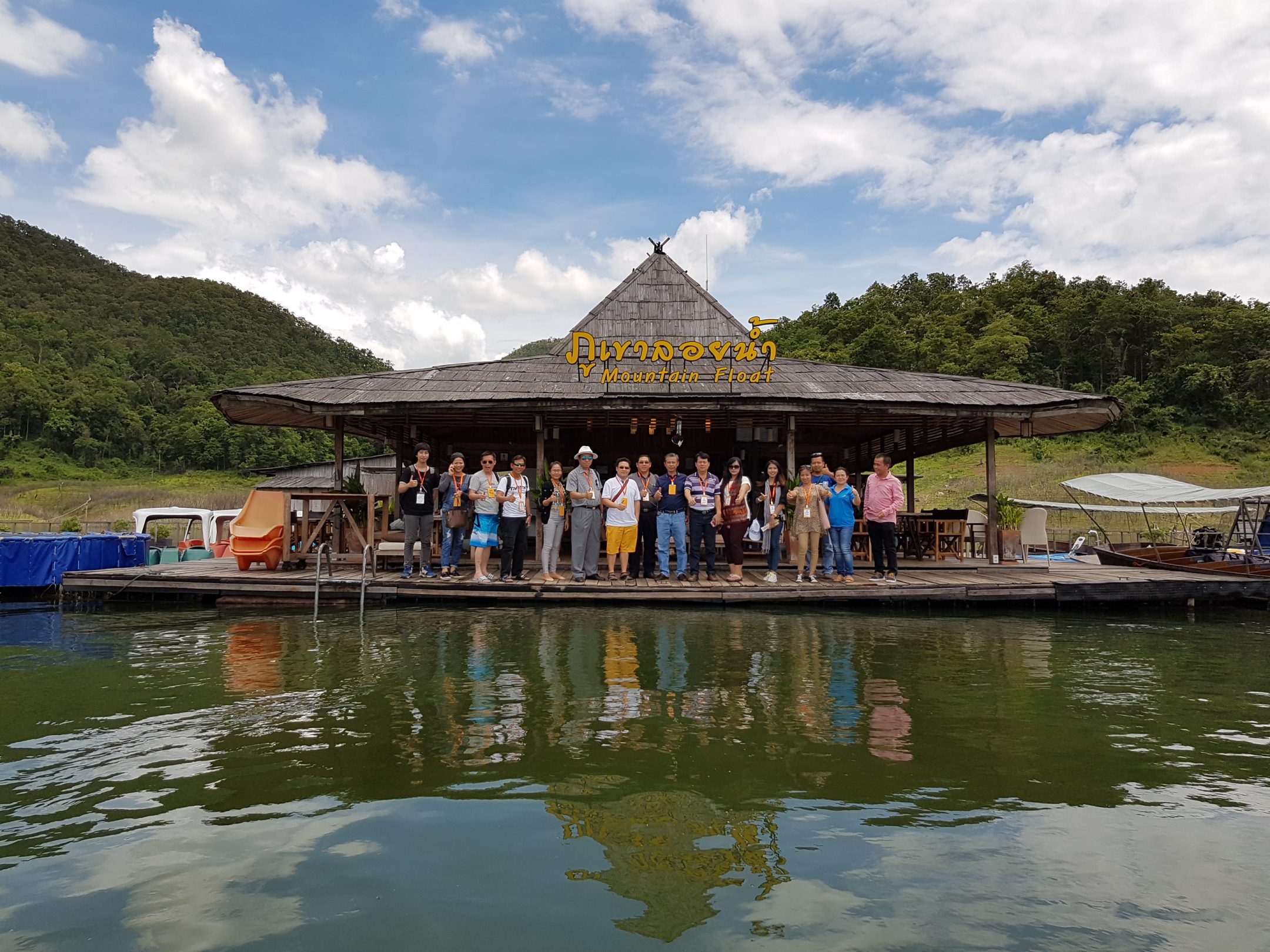 The trip sponsored by TCEB introduced Chiang Mai destinations on June 24th, starting at the Mae Taeng Elephant Park. They showcased elephants skilled in dancing, painting and football penalties. There was also elephant riding available for those who were interested. Next stop was at Mae Ngat Dam riding long-tailed boat with a visit to Mountain Float, a floating hotel available for over night stay or just for lunch.
After lunch the trip leaded on to Wat Ban Den in Mae Taeng, with views of magnificent architecture and sculptures. Moving away from man-made landmarks, the trip headed to Mae Rim to explore the greenery at Queen Sirikit Botanic Garden, filled with glasshouses exhibits with a range of extraordinary plants. On the way back to town the trip continued to the Tiger Kingdom to spend time with the tigers in the enclosure and meet the two new born white tigers which are now under care of a veterinarian and will be introduced to the public officially on July 5th. Dinner was held at Antique House a restaurant by Ping river introducing khantoke, the signature Lanna diner style. Since it was on Saturday, Waulai walking street was in full motion and the trip was left to explore and shop at a range of local handicraft stalls and much more at one of the most popular markets in town.