This past August, Thailand made international headlines when an Australian couple allegedly abandoned their baby – born in Thailand from a Thai surrogate – because the boy had Down Syndrome. The Thai surrogate, a woman named Pattharamon Janbua, revealed to the press that despite giving birth to the Australian couple's twins, the couple returned to Australia with only one child, leaving the other, Baby Gammy, behind in Thailand with her.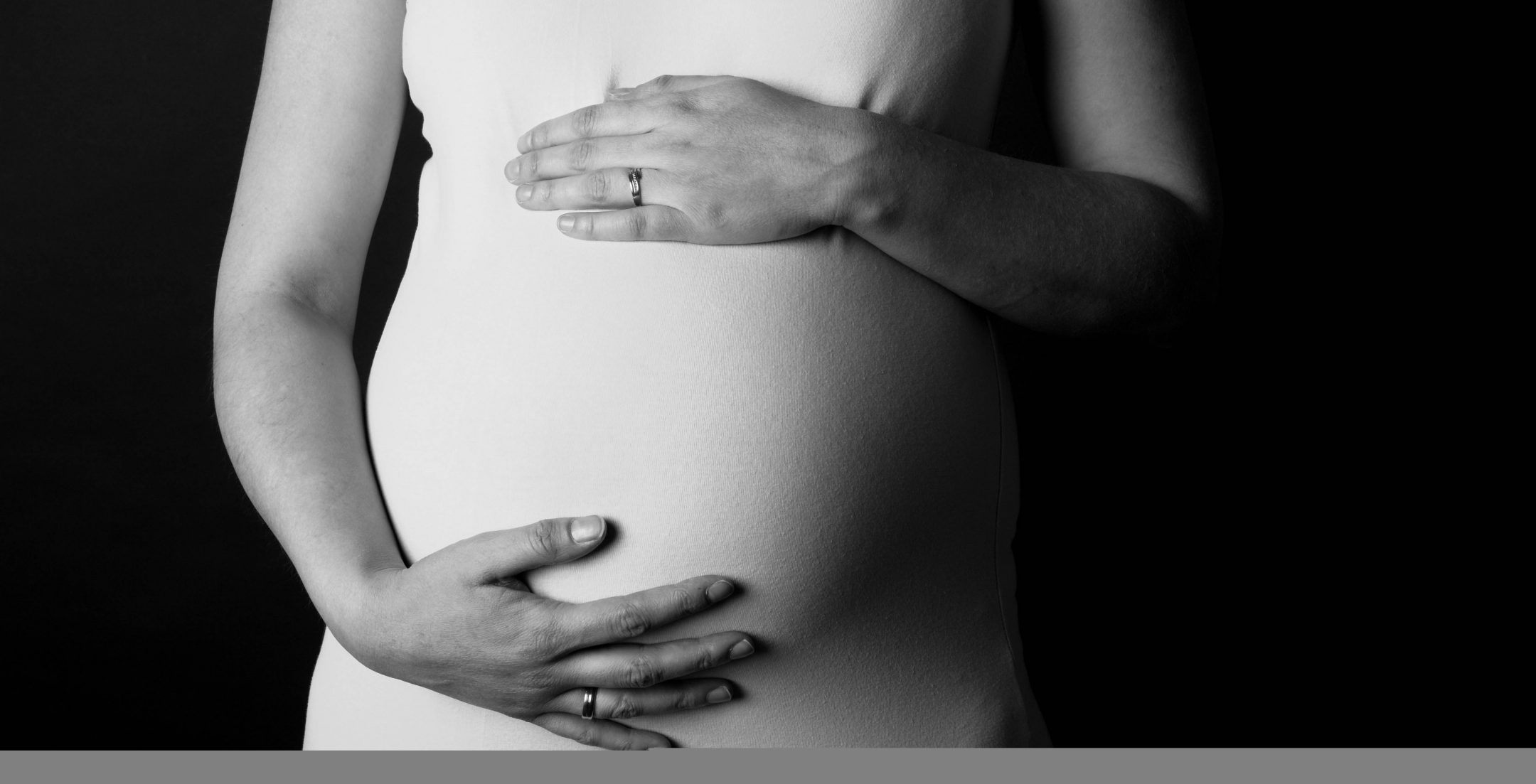 Image credit: Kit4na
Accusations of abandonment against the couple turned to deeper horror when it was revealed that the father, David Farnell, was in fact a registered sex offender and paedophile, convicted in 1997 for molesting multiple young girls.
The case, along with another involving a rich Japanese businessman named Mitsutoki Shigeta who was found to have fathered between 15 and 20 babies through Thai surrogates with the help of a shady Thai doctor, drew light on what has long been a dangerously unregulated system in Thailand.
"It was made possible via a handful of maverick infertility specialists and a number of entrepreneurial Thai and foreign surrogates, agents and facilitators, who were able to work below the radar, in the absence of laws forbidding it," explains Sam Everingham, president of the non-profit surrogacy reform advocacy group Surrogacy Australia.
Indeed, Thailand had become a prime destination for first-world countries like Australia, where commercial surrogacy is illegal, to seek surrogate mothers.
Finding a Way
Sarah Green (name changed for anonymity) and her husband, both Australian, spent years trying to start a family, but found nothing but roadblocks at every turn.
"After extensive testing and numerous operations to find out why I couldn't conceive, it was discovered I had severe adenomyosis and endometriosis as well as a 100 percent blocked tubes on both sides," Sarah recalls. "We then turned to IVF [in vitro fertilisation, the process by which an egg is fertilised by sperm outside the body] but after numerous failed attempts, two miscarriages and an ectopic pregnancy, a uterine MRI confirmed that I would never carry a foetus beyond nine weeks. The adenomyosis had eroded my uterus so badly that it would never stretch to accommodate a pregnancy beyond the first trimester."
Undeterred, the Greens then tried to adopt, but were told they were too old. (Indeed, Australia allows for a maximum age of 45 years for prospective parents adopting a newborn.) The last resort? Surrogacy. But with it came a whole new set of obstacles.
"My mum volunteered to be our surrogate but was ruled out for medical reasons. My sister and sister-in-law and two friends were also ruled out for various reasons," says Sarah. This left the Greens with one final option: to head overseas and pursue commercial (paid) surrogacy.
"After extensive research and investigation we chose Thailand to try and pursue our dream of having a family," Sarah says.
Sarah's story is a common one. A 2012 study by Surrogacy Australia found the number of Australian couples travelling overseas for surrogacy had tripled since 2009.
Additionally, notes Everingham, "Australia has a large proportion of gay singles/couples wanting surrogacy and given the proximity and affordability of Thailand, this quickly become a destination of choice. Only a small number of foreign countries have processes, parentage laws and medical infrastructures that make compensated surrogacy possible."
India, the United States, Nepal, Ukraine, Georgia and, until recently, Thailand, were the only countries allowing compensated or commercial surrogacy. After India restricted surrogacy to married heterosexual couples only in early 2013 (thereby excluding singles and gay couples, as Georgia and Ukraine had), the already thriving commercial surrogacy trade in Thailand skyrocketed.
And then came the scandals.
"The Baby Gammy situation was appalling and has brought a lot of negative attention towards surrogacy in general," says Sarah, who has now had two babies through compensated surrogates in Thailand. "However, it must also be noted that this is a very odd case and certainly not how the vast majority of IPs [intended parents] act. There appeared to be a lot of misinformation, lack of research and investigation and dodgy dealings that went on with that case."
The unflattering portrait that the Baby Gammy scandal and the Mitsutoki "baby farming" scandal painted of Thailand made the junta quick to act, trying as usual to save Thailand's face with a swift country-wide crackdown on commercial surrogacy.
Examining the Issues
While the suddenness of the crackdown was problematic for many, most experts say that it was long overdue. The Baby Gammy and Mitsutoki cases do not reflect the vast majority of Thailand's international surrogacy cases, but they do highlight the issues that arise when such a delicate exchange is conducted without regulation.
An investigative report by the Australian Broadcasting Corporation (ABC), Made in Thailand, explores a number of these issues.
"Brokers and middlemen often have vested interest to keep intended parents well away from the surrogate," said international human rights lawyer Dr. Anne Gallagher on the programme.
The ABC team went on to follow another Australian couple, David and Lorraine Marcovitch, as they learned that much of the money they paid their surrogacy agency (essentially a middleman) did not actually go to the impoverished northern Thai woman carrying their child. In fact, while most parents pay about $60,000 USD (nearly two million baht) for a successful surrogacy, an average of only about 25 percent of that money actually goes to the surrogate mother.
So, for human rights advocates and groups like Surrogacy Australia, the crackdown is by and large a good thing. The only problem is the many families currently in the process of surrogacy, mostly through fully legitimate means, who are getting caught in the crosshairs.
"Hundreds of intended parents from Australia, the US and other countries currently have pregnancies underway with Thai surrogates," notes Everingham. "Many Thai employees of surrogacy agencies have fled, some Thai hospitals have refused to accept surrogacy births, and foreign intended parents have been very stressed and concerned about the health of their surrogates. Some have attempted to leave Thailand with their surrogate following the birth, only to be turned back at the airport."
The Greens' first daughter was born pre-crackdown, in January 2013, through gestational surrogacy, meaning that the Thai surrogate carried both Sarah's eggs and her husband's sperm for a baby that was, in biological terms, completely theirs. Their second child, another girl, was born post-crackdown, also via gestational surrogacy but through a different Thai surrogate.
"Both experiences have been wonderful and stressful in different ways," says Sarah. "The first time because it was so unknown and the second due to the crackdown."
Sarah's second surrogate baby, another girl, was born in October 2014, just a few months after the Thai junta made commercial surrogacy illegal.
"What had once been an unregulated industry, neither legal nor illegal, had become illegal overnight," she recalls. "Therefore, people who had entered into agreements or contracts prior to the 22nd of July 2014 and had pregnancies underway worried about what would happen to their surrogate mothers and babies."
The junta promised "leniency" in the case of those already involved in surrogacy.
"We are concerned that Thai women who are already surrogates will not dare to consult doctors at hospitals while they are pregnant because they are afraid that they would be prosecuted," said army chief and current PM General Prayuth Chan-ocha, addressing the public in late August. "The clinics that hired them or asked them to do it have been closed, so it is dangerous for the babies. I have already ordered leniency on a case-by-case basis."
However, many families, such as the Marcovitchs, were detained at the airport and forced to endure long waiting periods, newborn children in tow as they slogged through unprecedented legal grey areas that no Thai court wished to tackle. "I've had less than a handful of hours of sleep in the last few days," says a clearly exhausted David Marcovitch in the ABC report, nearly breaking down into tears as he holds one of his newborn babies, born in late June, just before the crackdown. He has been unable to leave Thailand since the birth of his children.
Since the crackdown, with many parents stuck in situations similar to Marcovitch's, some major countries affected, like Australia, have "negotiated makeshift exit arrangements for their citizens following fast tracking of citizenship for their infant children," according to Everingham.
"In the first weeks post crackdown, Australians were unable to contact their agency or surrogate," he continues. "Some have travelled to Thailand themselves to ensure their surrogate is being well looked after. There have been reports of both agencies and surrogates exploiting the high levels of anxiety for their own financial gain."
Sarah also acknowledges these issues, but has maintained a positive outlook. "We are following advice from both the Thai authorities and the Australian Embassy and remaining calm, patient, polite and optimistic that we will be able to take our baby home in a timely and legal manner," she says.
For the Greens, taking a thorough, cautious, and hands-on approach to surrogacy has been a major boon in coping with the current situation. Unlike the Marcovitchs, Sarah and her husband very deliberately did not use an agency or middleman, and instead came directly to Thailand for IVF and met both of their Thai surrogates in person from the beginning through a local clinic. "We saw each surrogate every second day until embryo transfer and I was allowed to go in and hold my surrogate's hand," she recalls, noting that scans, reports and updates continued weekly or biweekly up until the birth.
A New Kind of Future
Despite the headache and heartache that the new situation has brought about for many families, Everingham remains hopeful, noting that the crackdown "has reinforced the importance of our organisation [Surrogacy Australia] in educating consumers to demand best practice in the absence of a regulated market."
The crackdown "can only improve what was a vastly under-regulated industry," he continues. "It will ensure that a regulated, safer model is available in Thailand. Practise could be improved by removing middlemen agents, ensuring there are laws in place safeguarding the legal status of children through surrogacy and surrogates. New guidelines also need to ensure that surrogates are appropriately screened and counselled before being accepted."
For the Greens, now a happy family of four, these guidelines were already a given, even though they hadn't been officially enforced until now.
"I would advise any intending parent to always do their research, investigation and be well informed, ask as many questions as possible so that they are educated on the entire process and all the what ifs that may or could occur," says Sarah. "When entering into an agreement or contract, make sure all parties understand the entire contract (including fine print) and agree to all terms and conditions and understand all eventualities that could occur throughout the pregnancy including termination rights and risks. If entering into surrogacy in a foreign country, make sure the contract is written in both native languages and signed with clear understanding by all parties."
Everingham hopes that this will become the new normal when it comes to international commercial surrogacy, with police checks for intended parents. "Thailand has already seen new surrogacy arrangements reduced to a trickle given the loss of confidence in the Thai industry," he adds. "In the future we are expecting to see surrogacy only accessible on an altruistic basis, with middlemen agents outlawed."
However, there are also concerns that Thailand will follow in India's footsteps and restrict surrogacy to only heterosexual, married couples, thereby leaving equally deserving same-sex couples, already with few other options, in the lurch.
"We are already seeing large numbers of same-sex couples and singles investing in untested destinations such as Mexico and Nepal instead as surrogacy destinations," notes Everingham. Accordingly, these destinations could soon face the same issues as Thailand, due to the combination of a sudden boom in the industry and a lack of regulation.
But while Dr. Gallagher of the ABC report believes exploitation to be "an almost inevitable side effect of commercial surrogacy," Everingham and families with surrogacy success stories like the Greens and the Marcovitchs strongly disagree, maintaining that everyone should be able to have children if they are emotionally and financially capable, regardless of arbitrary biological circumstance. Furthermore, Everingham says, the process can be mutually beneficial for both parties involved.
"In fact, research has shown that surrogates enter into these arrangements based on a combination of altruism and a desire to improve the lives of their own children with the money they will earn (through buying a house, tertiary education, or starting a business)," he adds.
For now, all of CityNews' attempts to question surrogacy agencies, hospitals and Thai surrogates have failed. Most Thai surrogacy websites have shut down and phone numbers have been disconnected. Thailand's junta has enforced a full ban on commercial surrogacy, no one wants to talk about it, and the international media seems to have moved on.
What the future holds for Thai surrogacy, only time will tell. But for families like the Greens, once the red tape is navigated, a new story will finally begin.