On Friday the 22nd November the well-loved Bus Bar, popular with Thais and foreigners alike, was buzzing with chatter about the artworks on display and the children they were created by. An unusually large number of people came out that night to help "shine a light" on some serious issues, while managing to have a bit of fun as well.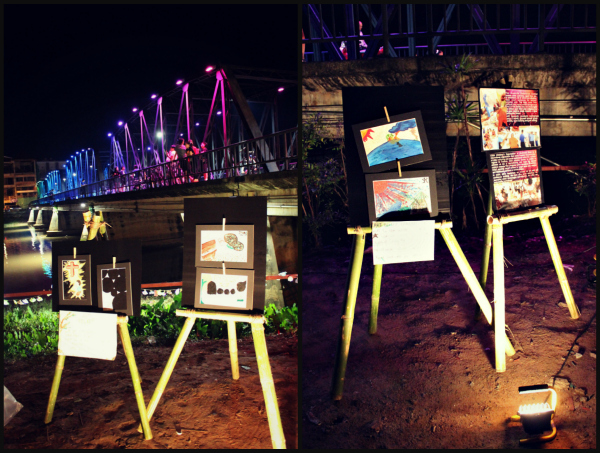 Some of the artwork on display for people to buy.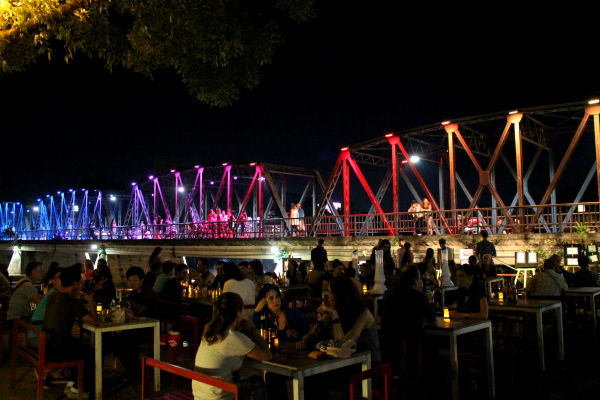 The venue packed with people.
The event on Friday featured artwork created in some of the workshops run by Art Relief International, an outreach program created by Cultural Canvas to tackle volunteerism through a creative lens. A highlight from the night was an interactive light painting station, where people had the opportunity to experience a creative activity similar to the ones run in the workshops. There was also a lively band and many people dancing to the volunteer-created playlist.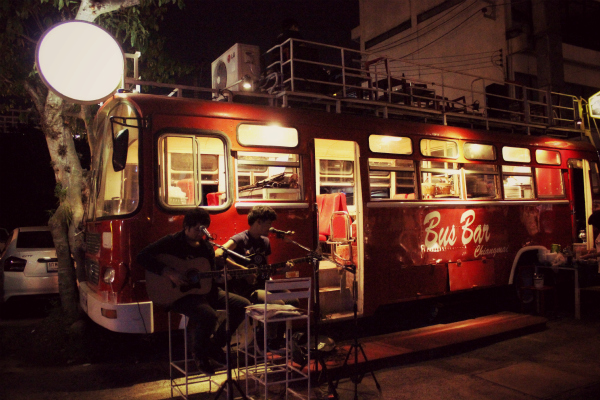 The live band churning out sweet tunes.
The event was designed as a tool to promote awareness about Cultural Canvas Thailand's work, together with some organizations they work with like Thai Freedom House, the Juvenile Detention Centre, the Women's Prison, Hope Home, and Starfish Home. All the funds from the silent auction went to Art Relief International, which holds free art workshops at the organizations above, as well as other social and humanitarian groups in Chiang Mai.
"All in all, the event was a great success. We had a lot of curious visitors, both local Thais as well as foreigners from all over the world, all of whom were very interested in supporting ARI's work and even a few intrigued enough to volunteer their time with us in the future!" says Emma Reinhalter, the Assistant Director at Cultural Canvas Thailand.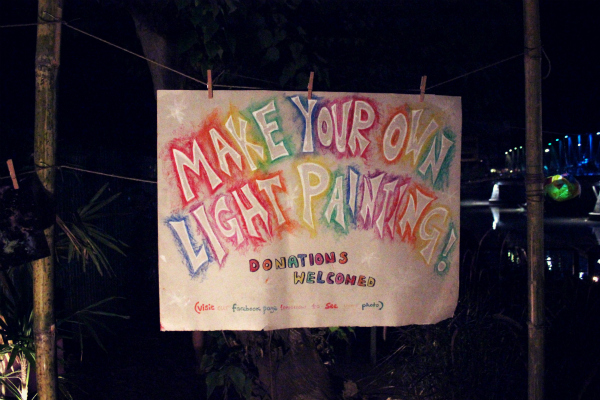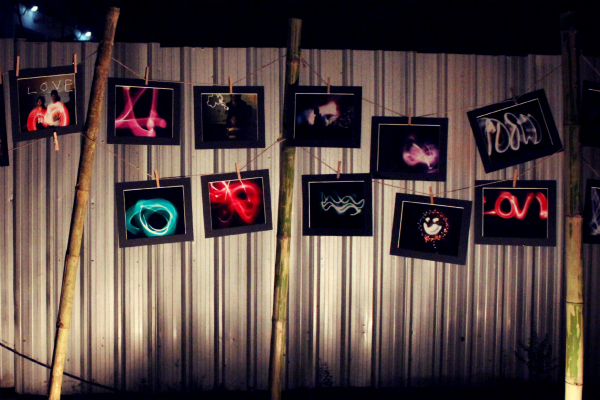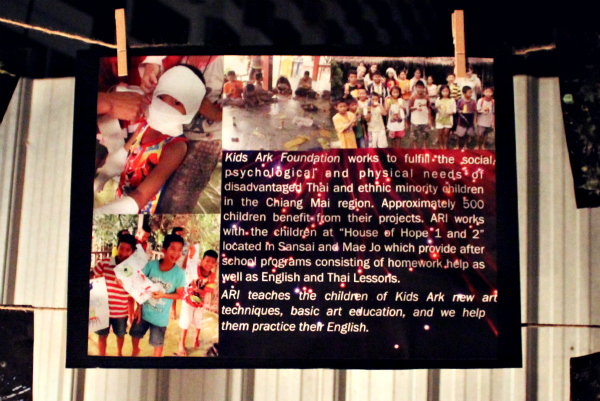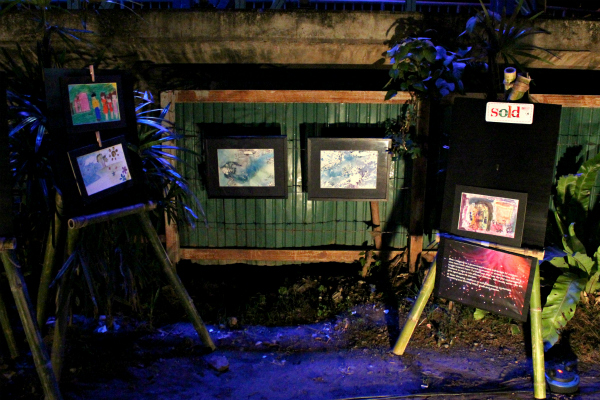 If you are interested in volunteering or finding out more about these organizations, visit the Cultural Canvas website, or the Art Relief website. You can also see the results of the light workshop and more photos from the event here.